No matter how you slice and dice it, food and love are indistinguishably tied. But then if there is something that food lovers enjoy more than cooking, or, pleasing and pampering their palate, it is watching other people cook. It is delightful to watch others magically bake, grill, saute, broil or fry away the ingredients to create something majestic that warms your heart and, if you are lucky, your belly too.

Watching someone cook has the power to tickle a food lover's fancy and inspire them to create or try out something new. To honour the food lover in you, here's a list of 25 movies you must watch.
1. Chocolat (U.S.A., 2000)
Chocolat is a movie about war between the forces of Paganism and Christianity but the Pagan woman wins the war because she has (an obvious guess) chocolates on her side. Her chocolates contain magic ingredients (and boy I haven't seen more delicious chocolates than those shown in the movie) and soon her shop turns into a local healing center. Charming and whimsical, this movie reinstates the belief that chocolates are the best weapon in any argument.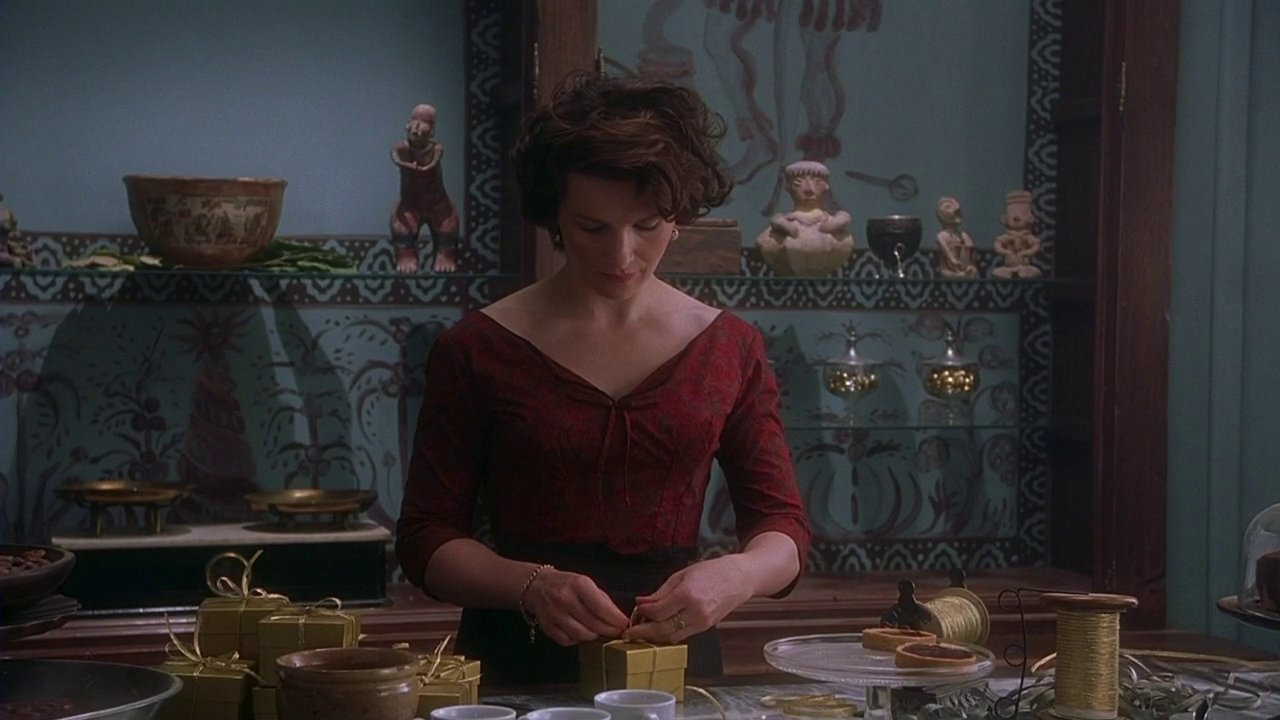 Source: moviepilot
2. Julie & Julia (U.S.A., 2009)
Have you ever felt like sitting and watching Julia Child cook away to perfection? In this droo(ooo)l-worthy movie, Julia Child's cooking profession is intertwined with Julie Powell's challenge to broil, bake, and fry through all the recipes in Julia Child's first cookbook and blog about her experience. Not only will you learn little basics about cooking but you will see some amazingly delicious scenes.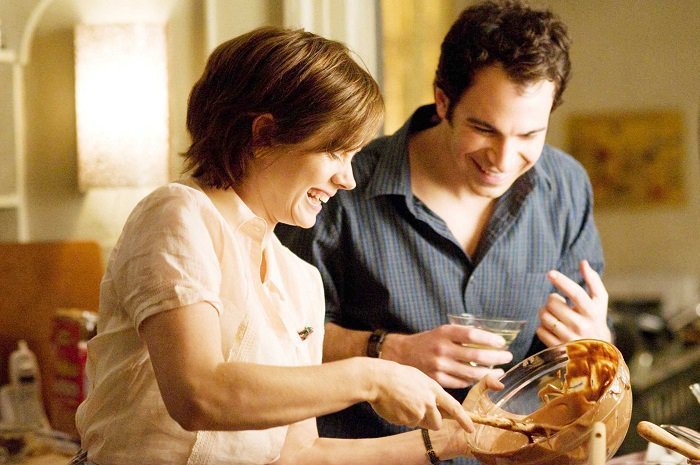 Source: galleryhip
3. Chef (U.S.A., 2014)
This movie talks about the passion of a person who believes in the food he wants to cook. A fine dining chef, unable to continue cooking a menu he doesn't believe in, decides to start a food truck. A ridiculously cool and warm movie, it makes you smile all the way through. And those beautiful Cuban sandwiches are absolutely s(luuuurp)eductive.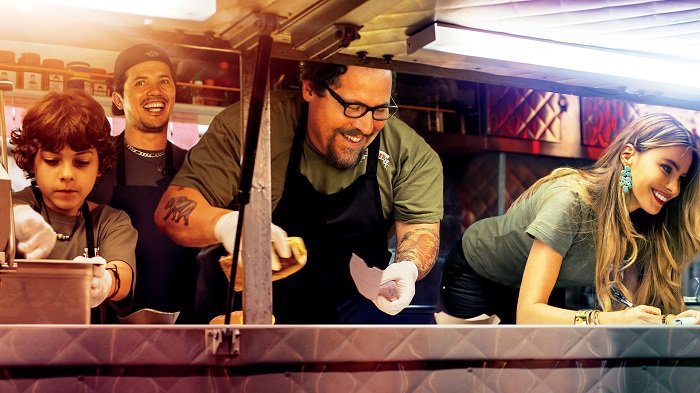 Source: sheknows
4. Luv Shuv Tey Chicken Khurana (India, 2012)
This flick, stuffed with love, warms your heart and tells you what the craving for that 'perfect' dish is like. Starring Kunal Kapoor and Huma Qureshi, this movie talks about memories of food, the constant search for that one ingredient and how giving up is never a choice. Full of passion and inspiration, this movie makes you feel the joy in people's faces when that perfect chicken curry passes through their lips.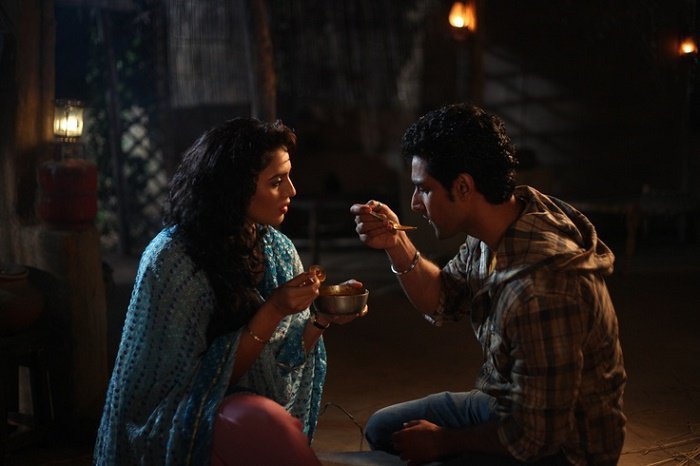 Source: whilemusic
5. The Hundred-Foot Journey (India, U.S.A., 2014)
This Helen Mirren-Om Puri starrer shows the power of food. It is about an Indian family who went to France and opened a restaurant directly across the road from Madame Mallory's Michelin-starred eatery. This movie brilliantly captures the love for food that has the power to bring rivals together. From the perfect omelet to the Michelin winning dish, this movie leaves its audience in lip-smacking awe.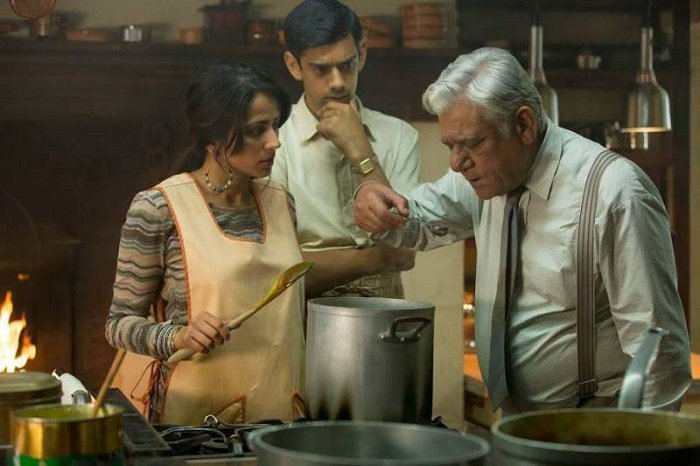 Source: Tumblr
6. Babette's Feast (Denmark, 1987)
Babette's Feast, a simple and non-pretentious movie, is food for the soul. The scene of that lavish meal in this essential Danish drama, still stands as one of the most beautiful and visually appealing scenes in the history of movies. The film is extraordinary in every way, meticulous in detail yet not overpowering - there have been many films that used food as a metaphor for love, but none of them matched the simple artistry and beauty of Babette's Feast. Highly recommended for food lovers (and other people too).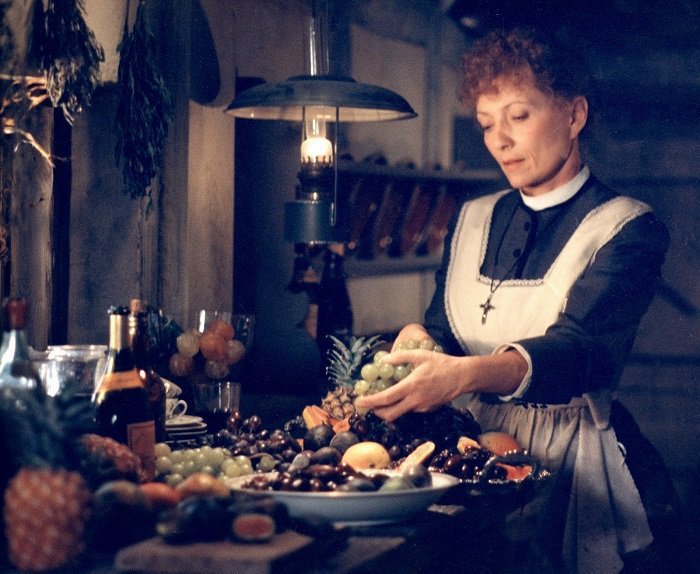 Source: plus.google
7. The Lunchbox (India, 2013)
This movie talks about a young, neglected housewife who sends beautifully cooked lunch to her husband every day to his office in the hope of rekindling the affair - food conquers all, after all. But the lunch reaches a solitary widower instead. This Nimrat Kaur-Irfan Khan starrer shows two people bonding over good food. We are sure, the scenes in which she passionately prepares lunch and packs it in the lunchbox will leave you hoping for the courier service to deliver that box to you by mistake instead.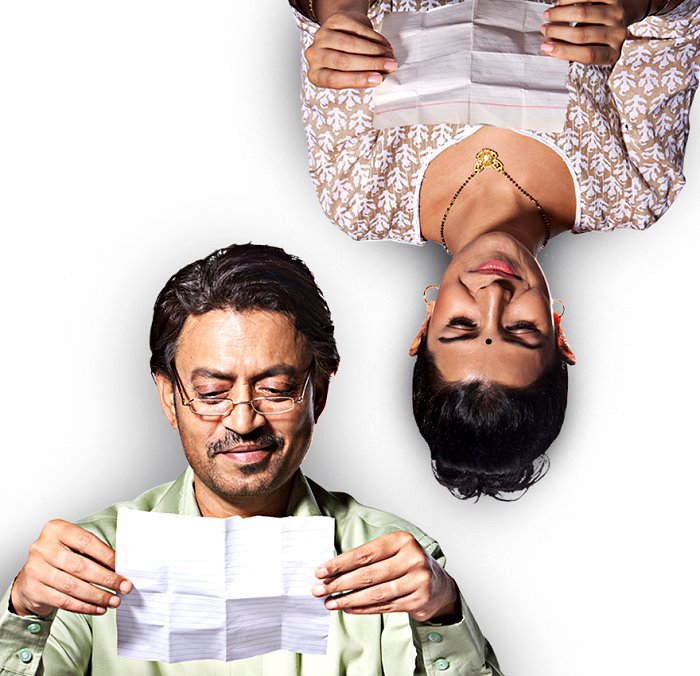 Source: sonyclassics
8. Mostly Martha (Germany, 2001)
Every love story starts somewhere but there are some which start in the kitchen. This is a charming movie revolving around the life of a sous-chef - beautifully portraying how even if everything falls apart, food remains her one true love. Joined in by another chef, this movie discovers love and balance in life through food. If you are a food lover, your search for that perfect soul-stirring movie has ended - it's a treat for the eyes.
The Catherine Zeta Jones starrer No Reservations is a remake of Mostly Martha. You know which one to watch now.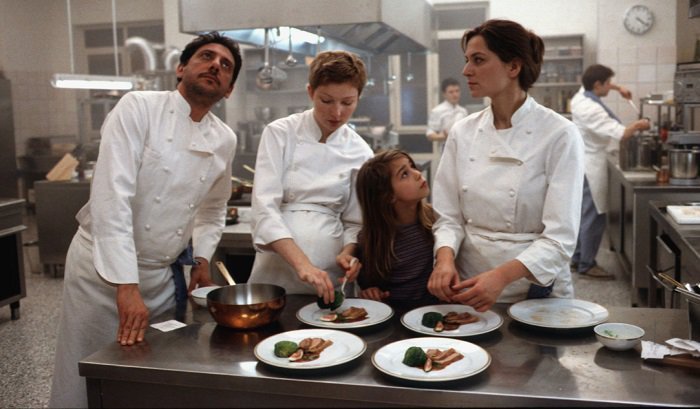 Source: magazine.urbanpoly
9. The Secret of the Grain (France, 2007)
An entire family's chronicle, this film takes one man, his children, their spouses and babies, his ex-wife, his girlfriend, her daughter, and his friends to turn it all into a masterpiece. It is about the strange power food has in it - to heal, to unite, to exasperate. The movie never slows down, it just draws you in deeper and deeper and then ends with a boom - just like life. A must watch.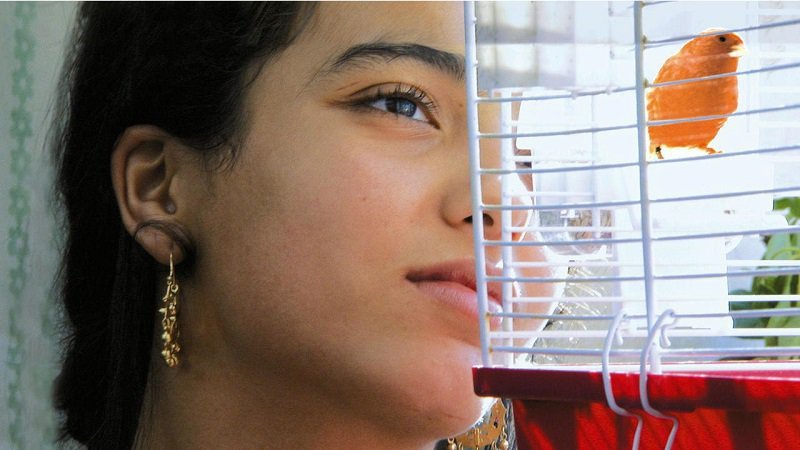 Source: outnow.ch
10. Eat Drink Man Woman (U.S.A., 1994)
In this Taiwanese movie directed by Ang Lee, he sets the table of life. The movie revolves around everything that makes life worthwhile - good friendship, love, good food, and sex. Picturing a family that emphasizes on preparing an elaborate Sunday dinner, it tries to understand life with the ingredients of a recipe. A beautiful movie laced with warmth, it steals your heart even before you realize.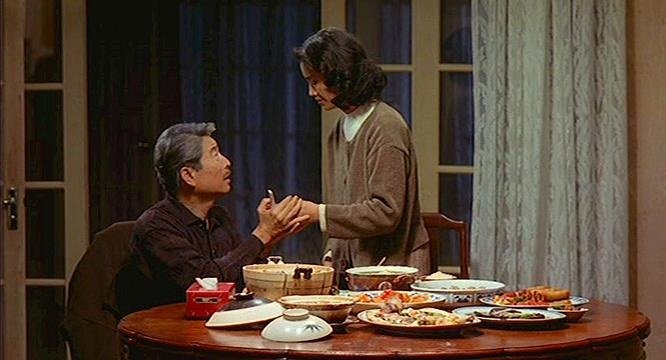 Source: ravepad
11. Big Night (U.S.A., 1996)
Big Night is one of the greatest food movies set in the real world - a world in which people can go broke selling great food. It is an excellent movie and yet so much more. It attempts to speak of food as a language, as a medium to connect to its audience that can create, seduce and strive for perfection, and most importantly, something that survives and weaves magic. This movie is a definite watch for anyone who appreciates and values food.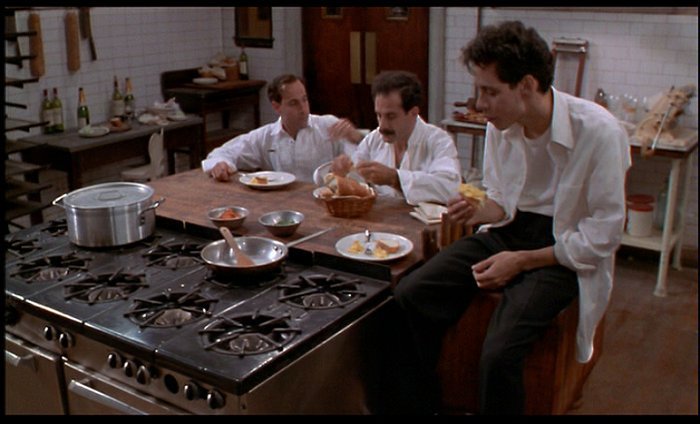 Source: Blogspot
12. Waitress (U.S.A., 2007)
This movie revolves around a girl, unhappily married and pregnant. She falls in an unlikely relationship with a guy who comes to her town. Her life does not look as good as it should have turned out to be. But when it comes to pies - sweet, savory, or in between - Jenna is a wizard. Her friends are in awe of her culinary skills even if they are not-at-all impressed by her personal life. With the tarts and pies tempting the palate, this movie stays close to the heart.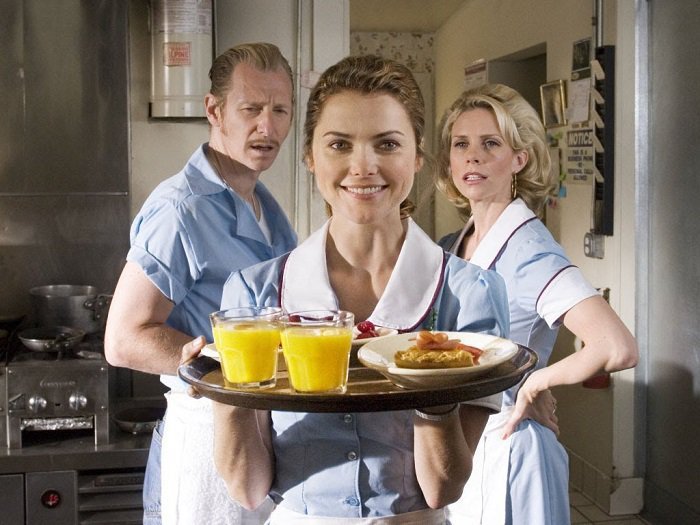 Source: YouTube
13. Haute Cuisine (France, 2013)
Based on the extraordinary and true story of President Francois Mitterand's private cook, it is a movie that thrills with plump escargot, rich duck breasts layered with delicately cooked vegetables, a cream cheese treat that requires straining through a mesh made of a particular grass. It is damn fun to watch her cook in the movie. I mean, you can just let everything else be and go on looking at her stuff a layered cabbage. Gear up for an exquisite, brisk, and appetizing watch.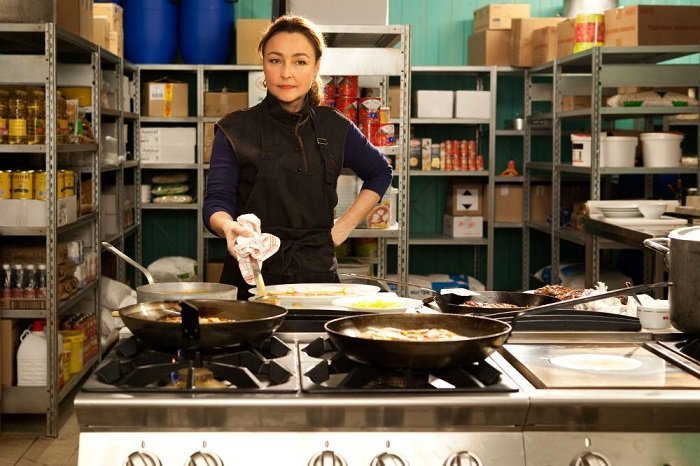 Source: metropolefilms
14. Ratatouille (U.S.A., 2007)
Just about anyone can cook - all it needs is faith, passion and an understanding of taste. This animated delight portrays Remy who is a rat gifted with senses so refined that he refuses to eat garbage food and aspires to become a chef. His eye for detail is remarkable - every prop and utensil and spice and ingredient in the kitchen is almost perceptible by touch and I think most people will trade anything to watch Remy cook. This movie is such a stunner. Please watch it if you haven't already.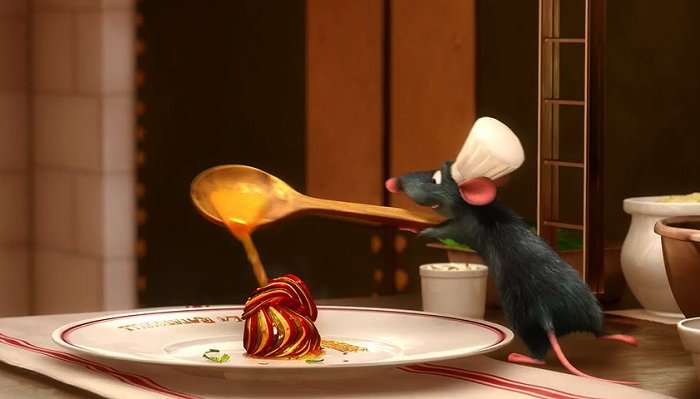 Source: axn-bulgaria
15. The Ramen Girl (Japan, 2008)
The Ramen Girl is about an American slacker who was abandoned by her boyfriend in Tokyo and finds her calling in an unlikely place - a local ramen house. The ramen house is run by a tyrannical chef who doesn't even speak English. Undaunted by the chef's raging crankiness, and spirited, she convinces him to teach her the art of ramen preparation. Despite a communication gap and hilarious cultural differences, she conquers her dream of becoming a ramen chef and in the process, teaches herself to live life with passion and zest.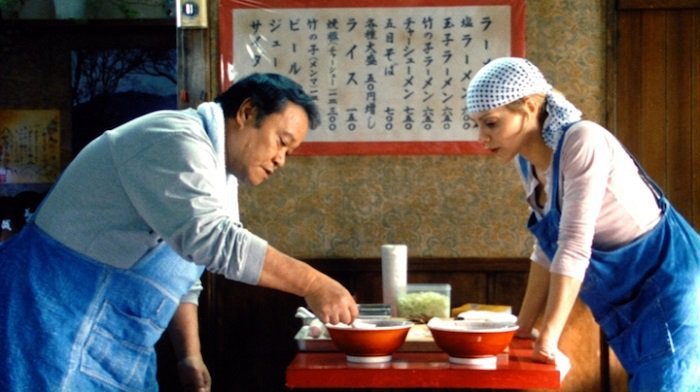 Source: ent.163
16. Woman on Top (U.S.A., 2000)
A light, universally appealing romantic movie, Woman on Top is a movie starring Penelope Cruz who is an artist with food. She weaves magic when it comes to cooking and when she cooks, aromas waft from her pot and under the noses of men, it seduces and drives everyone crazy, and it defines love at first bite. Hearty and a fun watch, this flick never disappoints.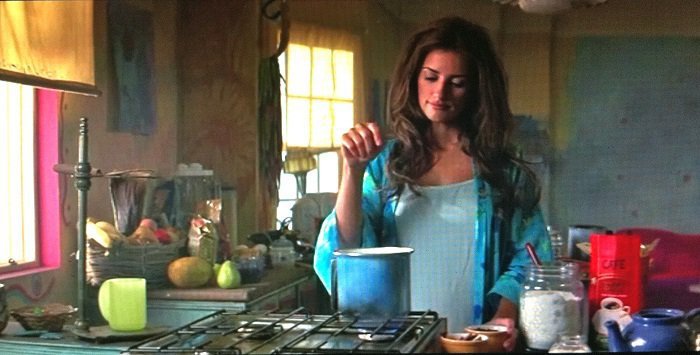 Source: Pinterest
17. Toast (U.K., 2010)
Toast is a beautiful movie based on the autobiographical novel of the same name by the cookery writer Nigel Slater. It revolves around Nigel, who fancies thinking about food. He drools over the exotic cheeses at his local grocer or sneaks a flashlight into his bed to look at the mouth-watering pictures in the family cookbooks. The movie is about winning over his always-distant father and finding his love for food in a competitive way. A multi-layered and tender movie, it stays with you for long.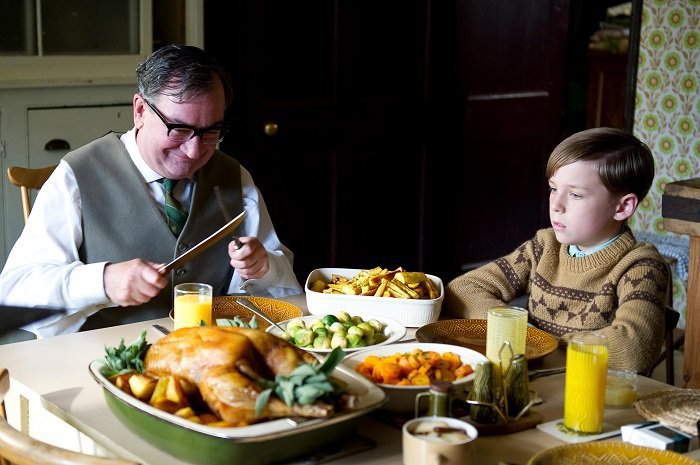 Source: sjlovehome
18. Bawarchi (India, 1972)
The first thing that comes to mind when anyone talks about the movie Bawarchi is an inexplicable urge to sample Rajesh Khanna's Heeng aur Suran Kebab and Kache Kele ka Dumpukht. In this Rajesh Khanna starrer, he stuns the audience in amusing ways with his unparalleled skills in the kitchen - he chops vegetables at eye-popping speed, handles two dishes at a time, and also throws a little bit of this and that as kitchen-tips for its audience. Oh, and all that mixing of masala and lemon in Coca Cola is already calling for a rewatch.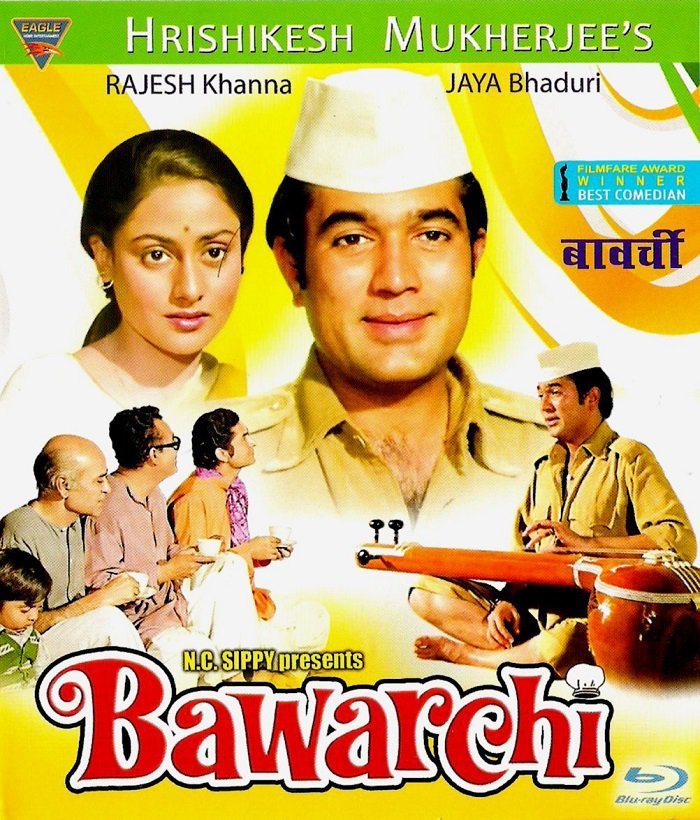 Source:
zunekart
19. Like Water for Chocolate (Mexico, 1993)
Like Water for Chocolate creates its own intense world of passion and romance. It adds a little comedy and a lot of quail, garlic, honey, cilantro, rose petals and corn meal to the movie. This movie centers around a woman whose life revolves around the kitchen. The food she cooks is so magical that it can inspire people to do just anything - to laugh, cry, run naked, or even die. If you love food, this is your movie, you own it. And if you do not love food, watch it and we bet you will start loving food.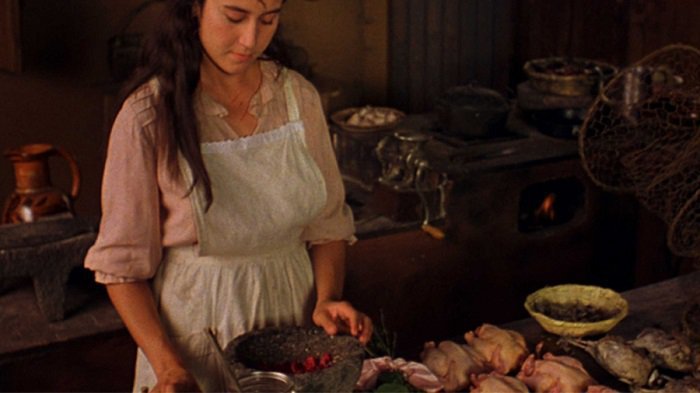 Source: alfaimg
20. What's Cooking? (U.K., 2000)
Gurinder Chadha's What's Cooking? uses the preparation of food items as a means to define people. With the roasted polenta, fajitas, spring rolls and homemade macaroni and cheese that supplant the side dishes typically associated with Thanksgiving - corn, cranberry sauce, and mashed potatoes, this movie luxuriates in food.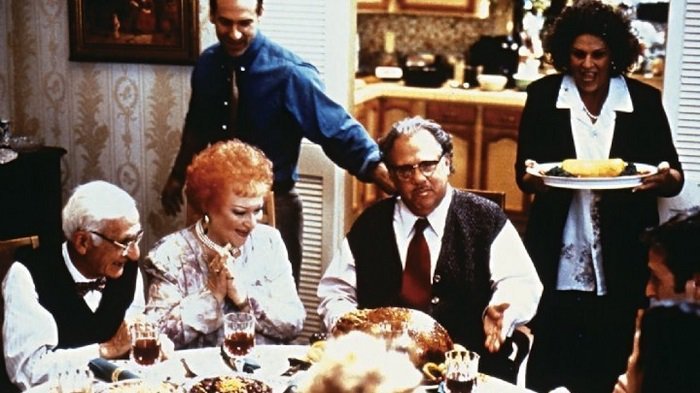 Source: YouTube
21. Burnt (U.S.A., 2015)
Heavy on beautifully taken shots of blue burner flames, immaculate china plates, various foams, glazes, char marks, roots, and all other kinds of mouth-watering and delectable visuals, this Bradley Cooper starrer is a drama about a brilliant-but-troubled chef looking for a shot at redemption. A must watch with food presented attractively, we bet it will leave you hungry for a meal.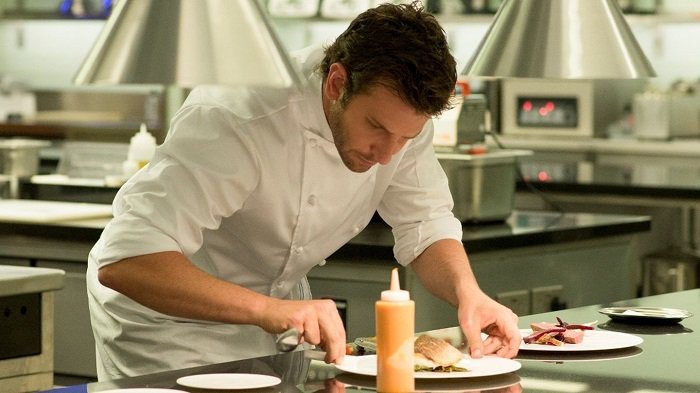 Source: the-reviewer
22. Tampopo (Japan, 1985)
Labeled as a 'Ramen Western', and directed by Juzo Itani, this movie is about a man who helps a widow turn her humble noodle shop into the number one eatery in town. With duck soup, dancing shrimps, pecking duck, fried rice, oysters, rice omelet, lily miso soup, grilled beef and spaghetti, this is a movie that will definitely make you want to get a bowl of noodles (at least that) immediately. Oh and just off-the-topic but worth mentioning, this movie owns a sex scene with a slippery egg yolk. (Not for the faint-hearted)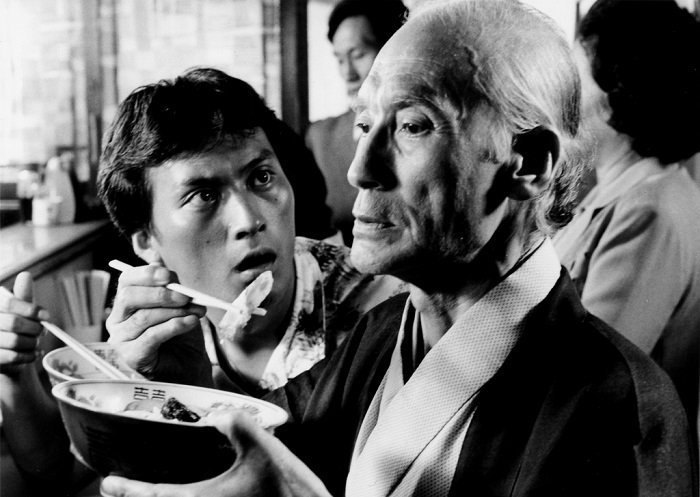 Source: WordPress
23. Tasting Menu (Spain, 2013)
The chef at the best restaurant in Spain decides to throw a grand dinner service for the last time before the doors close a final time and an eclectic mix of international patrons arrive for the last dinner at this mecca for food lovers. As the staff prepares an audacious tasting menu, this culinary drama displays a gastronomic nirvana. With food, that looks like it is prepared for the Gods, this is a movie that is about people cooking together and sharing an extraordinary passion for it. A must (read: must-must-must) watch.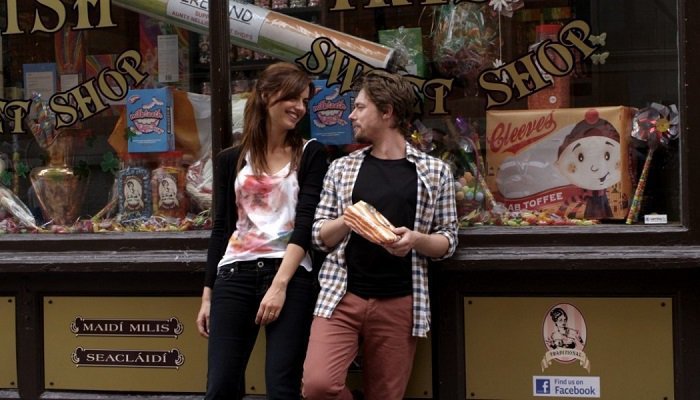 Source: filejo
24. Salt n' Pepper (India, 2011)
Salt n' Pepper is a beautifully crafted movie about two people bonding over food. Both of them are foodies, and their conversations develop around cooking and local delicacies. This movie, with a perfect cast, portrays Maya who cooks partly to connect with the memories of her mother and starts bonding with Kalidasan when he recounts the story of a cake made to celebrate a soldier's return to his wife, and they make their own versions. This Malayalam movie makes for a sweet indulgence.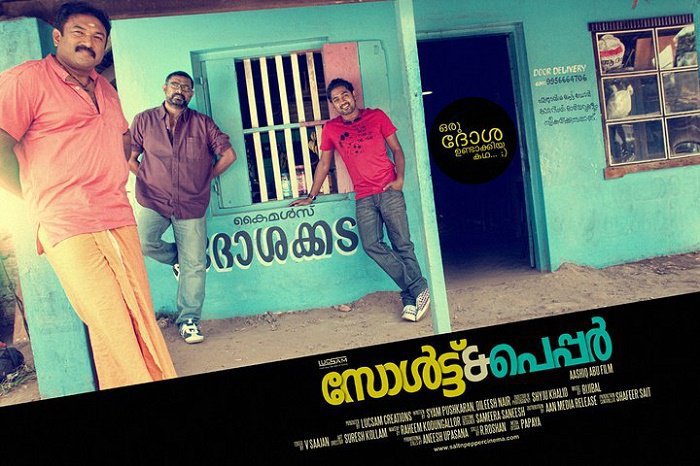 Source:
Kerala9
25. Ustad Hotel (India, 2012)
In this movie, Faizi, an urbane aspiring chef, from a well-to-do family returns to his hometown in India when he fails to get his father's support and starts working in a restaurant in Calicut run by his grandfather. With food as the central subject, it discusses issues of poverty, underprivilege and tensions between rich and poor in India. On seeing how the poor Indian crowd are struggling for food, he sets out on a mission to not only fill the stomach but also warm the heart of people. A beautiful watch.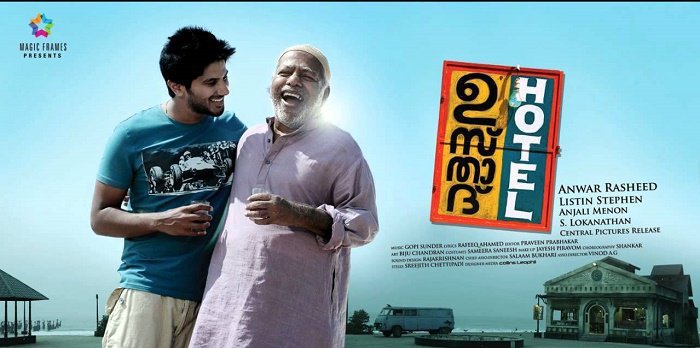 Source: magicframes
26. Jiro Dreams of Sushi (U.S.A., 2011)
Jiro Dreams of Sushi is a documentary which does not simply produce stunning shots of sushi to celebrate it. Jiro's restaurant with ten seats and a rating of three stars by the Michelin Gods is an establishment of a kind. This documentary beautifully takes you through the perfection, labour, discipline, love and obsession that carefully goes into preparing the sushi people finally eat at Jiro's. Chances are if you go to work at Jiro's as an apprentice, you will end up squeezing towels for weeks till you perfect that squeeze.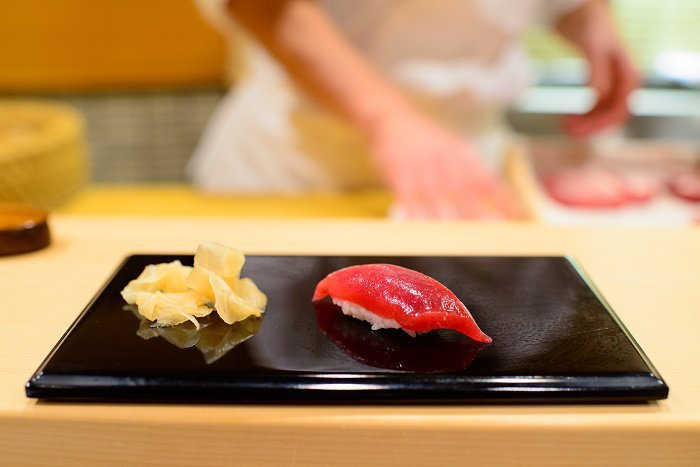 Source: trendyintokyo
27. Today's Special (U.S.A., 2009)
Today's Special is about the relationship between the protagonist (Aasif Mandvi) who rediscovers his culture, connects to his root and finds passion in his life through cooking his way to Indian food, and, his co-worker who cooks without a recipe and believes in following his superior ethnic instincts. Taking us through the movie with a peculiar sense of humour, this movie teaches us how to measure food with love!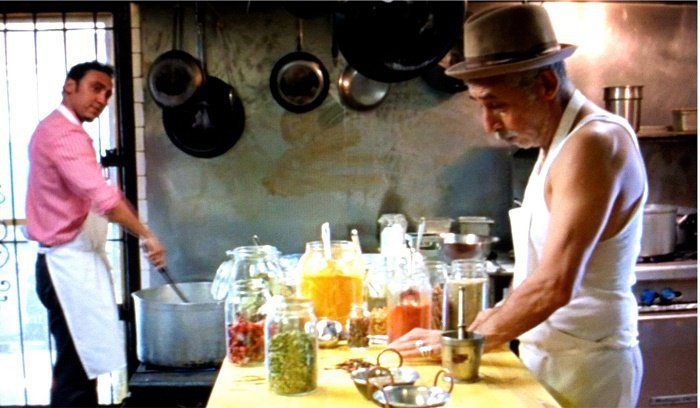 Source: acurryofalife
28. The Trip (U.K., 2014)
In this movie, food critic, Steve Coogan is asked to tour the finest restaurants in Northern England by The Observer. But when his girlfriend backed out (who does that?), he had no other choice but to invite his best frenemy and fellow comedian Rob Brydon instead (talk about people getting lucky). The Trip is a trip in itself. Gear up for a (food)trip featuring some of the most exotic and incredible cuisines. A talkie-talk movie full of food-porn and humour, it is a trip the food lover in you needs needs to go on.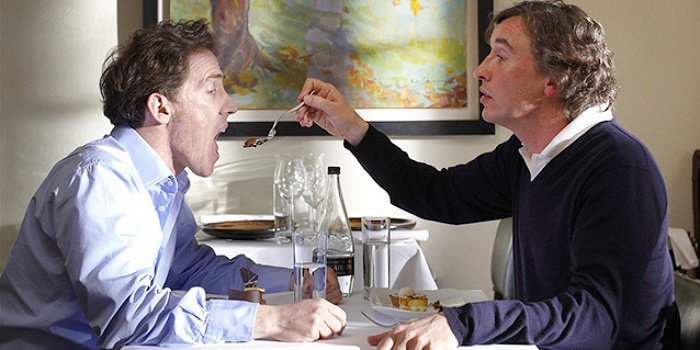 Source: o-cinema
Grab a napkin, pop yourself some (caramel?) popcorn and enjoy binge-watching!