San Antonio Spurs star power forward Tim Duncan, one of the best players in NBA history, announced his retirement Monday, ending a brilliant 19-season career that included five league titles.
The 40-year-old Duncan, who was selected as the first overall pick in the 1997 NBA draft, spent his entire career with the Spurs -- an anomaly in a league where players often change teams.
The Spurs reached the playoffs in every one of his 19 seasons.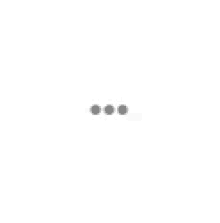 "Tim Duncan is one of the most dominant players in NBA history," National Basketball Association commissioner Adam Silver said, adding that Duncan's "understated selflessness made him the ultimate teammate."
"For two decades Tim represented the Spurs, the city of San Antonio and the league with passion and class."
Duncan, together with Tony Parker and Manu Ginobili, formed one of the most successful trios in NBA history. They hold the league record for regular season wins (575) and postseason wins (126).
Duncan and Spurs coach Gregg Popovich also formed a dynamic duo, accounting for the most wins ever by a player-coach duo at 1,001.
Duncan, a three-time NBA Finals MVP and a two-time regular season MVP, led San Antonio to titles in 1999, 2003, 2006, 2007 and 2014.
The Spurs posted a 1,072-438 regular-season record since drafting Duncan -- the best 19-year run in league history.
News about Duncan quickly began trending on Twitter, with the hashtag #ThankYouTD taking hold.
"Nineteen seasons. Five rings. One team. #ThankYouTD," the Spurs tweeted on Monday.
He averaged 19 points and 10.8 rebounds per game during his career. But last season's campaign was disrupted by a knee injury and he played in only 61 games.
San Antonio was eliminated in the playoffs this past season by the Oklahoma City Thunder.
Duncan's final game was a 113-99 loss to the Thunder in game six of the Western Conference semi-finals on May 12. In his career finale, he scored 19 points, with five rebounds and a block as he played the entire fourth quarter without a rest.
Feature image source: AFP