Three month's after the beginning of academic session in Delhi's municipal schools, nearly 2 lakh students studying in 388 primary schools under the East Delhi Municipal Corporation are being forced to go to school without notebooks and stationery, reports The Hindu.
The Delhi Right of Children to Free and Compulsory Education rules mandates the concerned authorities to facilitate students with free textbooks, writing materials and uniforms but this has clearly not been the case.
"The students in the past were given writing material consisting five subject notebooks and one drawing book. But in academic year 2016-17, not a single notebook has been given to them. Although the students are studying in primary schools run by the EDMC, it is ultimately the responsibility of the Delhi government to implement the provisions of Right of Children to Free and Compulsory Education Act, 2009 " advocate and activist Ashok Agarwal told The Hindu. 
The official at East Delhi Municipal Corporation have cited some problems in the tendering process for the delay.
"There were some issues with the tender due to which the entire process had to be started again. We wanted to ensure that due process was followed. The notebooks will be made available to the students within 15 days," Jitender Choudhary, chairman of east Delhi's standing committee told Hindustan Times.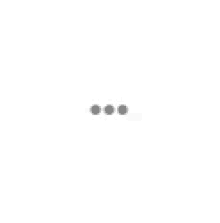 The parents have expressed concern over the corporation not able to provide students with as much as notebooks and have moved the Delhi high court against the east Delhi corporation.
"They are supposed to provide writing material, but they do not even provide notebooks. This has become a regular problem. So the parents had to move the court," Khagesh Jha, member of an NGO working in the field of education told HT.
In September last year, students of North Delhi Municipal Corporation faced a similar situation where four lakh students studying in 746 primary schools remained stranded without notebooks for five months.The matter was brought before National Human Rights Commission that issues notice to the Delhi government and the North Delhi Municipal corporation following which the Corporation said that it will soon start distributing notebooks.
Earlier this year, a plea was filed before Delhi High Court complaining about 16 lakh students studying at elementary level in schools under NDMC not being provided with notebooks. The bench has summoned the delhi government and NDMC to appear before the court and provide and explanation on the matter.
(Feature Image Source: Reuters)