Even as opposition has expressed deep disappointment with demonetisation announced on November 8, it seems that citizens are all for it, in spite of the massive inconvenience they are facing. 
A nation-wide survey conducted by C-voter (Centre for Voting Opinion & Trends in Election Research) has suggested that 80-86% percent of citizens across the line of age, income level and residence are backing the move. They said the inconvenience caused due to demonetisation is worth the cause of eliminating black money, reports Business World. 
C-voter, an international polling agency, surveyed a total of 1,212 respondents across 252 parliamentary areas on Monday. 
A massive 86% of urban and rural area respondents and 80.6% of semi-area respondents said the difficulties emerging out of demonetisation are worth it.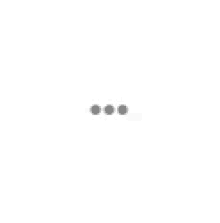 The numbers remained consistently high despite being broken down into categories such as area of residence, age group and income levels. The highest level of support came from the high income group, 90.6 percent of whom said the move is worth it. 
While the survey largely evoked a positive response, there was a certain section that recognised the situation as disastrous. 
The move was seen as 'an unmanageable disaster' by about 12.6% and the number saw a considerable dip with rising income level. 
About implementation, only 22% gave a positive response. Around 63% said the execution was good, 24% said it was okay and 7% called it poor.
The survey found that as many as 70% respondents felt the move will help the BJP in forthcoming elections. 
Ever since the November 8 scrapping of large bills, citizens haven't stopped loitering around banks and ATMs across the nation scrambling to exchanged their now invalid notes that accounted for 86% of currency in circulation. 
(Feature image source: PTI)
.