The entire nation got an early morning Raksha Bandhan gift when Sakshi Malik bagged a Bronze Medal. She was trailing behind but kept patience and dedication to grab the first medal for India in Rio Olympics. However, this Pakistani journalist had something really rude to say about it. Look at his hateful tweets:


He said that at a time when India was celebrating and of course, no one let him live it down. Look at the best reactions: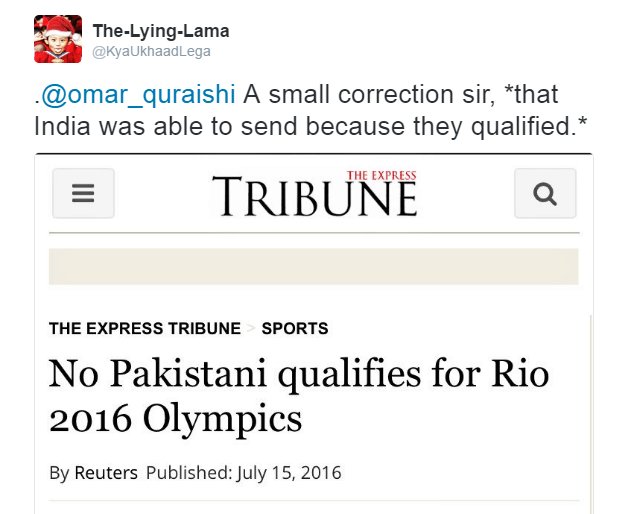 Chill, bro. Learn to appreciate others when they deserve it.