What's a bride without her squad of bridesmaids?
From the moment the happy announcement is made, this gang of loyalists is with the bride at every step of the way till the big day.
Entry is privileged and only the best of the best make it to this very exclusive group. Which is why every bride has to face the turmoil of who to pick to fill limited positions.
Lucky for the bride, this squad is a powerhouse. All esteemed members are the perfect stress busters and taskmasters. They're the ones you have to cross before you get to the bride. Need any information? Call any of them. Their collective agenda is to make the journey as smooth and exciting as possible for their beloved friend.
Any wedding would be a nightmare without them.
Having said that, each bridesmaid plays a unique role in this special journey. Exclusive as their personalities might be, they all stick together effortlessly to create the most memorable experience for the bride-to-be.
Here are the kinds of bridesmaids that every bride can rely on at her wedding:
1. The Unofficial Wedding Planner
She is the self-appointed organiser, the queen of all things flawless. She pays attention to every detail and makes sure everything is exactly how it should be. Nothing fazes her; she's got the most complicated and exhausting chores taken care of! You believe with your whole heart that she is going to run a very successful event management company someday.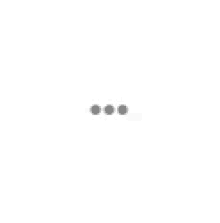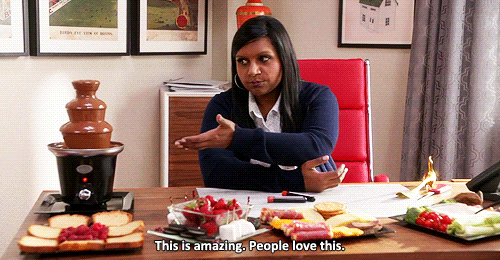 2. The Chill Friend
In the middle of haywire wedding madness, this one is the laid-back friend the bride goes to for a moment of peace. She won't be over excited or bombard you with questions. She'll listen to you vent but will let you be. Enjoying some silence over a glass of wine with her is always the doze you need to calm your jittery nerves.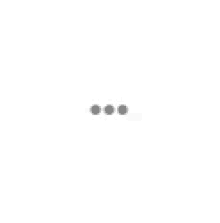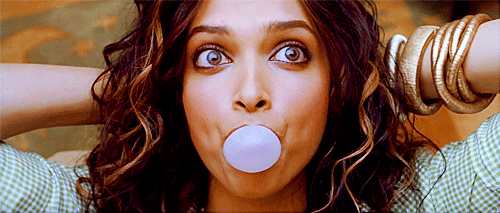 3. The Party Starter
She's definitely in charge of the bachelorette. This chick is an expert with the cocktails and the dance moves, the clubs and the hubs of entertainment. She's going to get you drunk and make you do things you'll certainly regret the next morning. And yeah, she's the one who got hold of those strippers for your big surprise.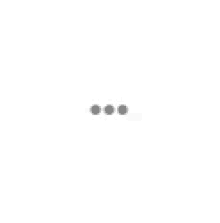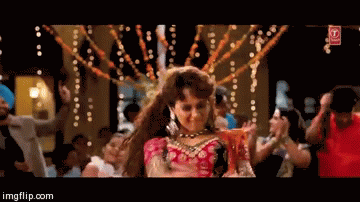 4. The Assistant
She is always by the bride's side. Everything from the first fitting of the wedding dress to the last shopping spree is incomplete without her. She is bursting with ideas and ever-ready with a suggestion or two. She is eager to help and gladly takes responsibility for every task, be it hair, make-up or even pickup service!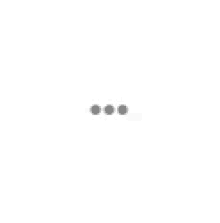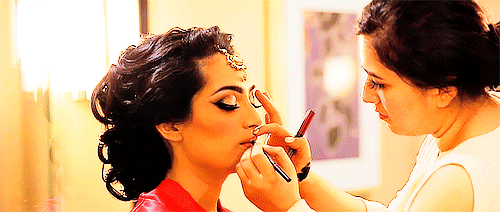 5. The Fashionista
She is the undisputed style guru. You will never hand over that credit card before she marks her approval. You trust her choice blindly and know you can't go wrong as long as you've got her expert advice. She is forever raiding your wardrobe and selecting your outfits. Oh, and you'd never dream of meeting the designer without her.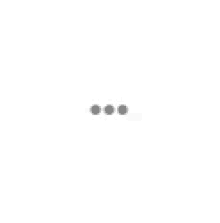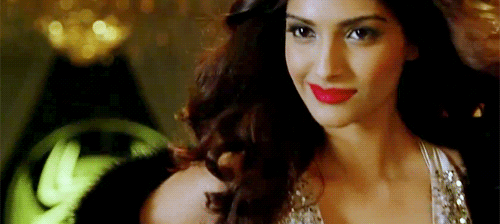 6. The Self-Appointed Photographer
This photography enthusiast is addicted to immortalising every single waking second. She makes it her job to capture all the special (and random) moments of the wedding journey through her lens. She's never seen without her camera and probably even sleeps with it. Whatever be the scene or situation, she just clicks away.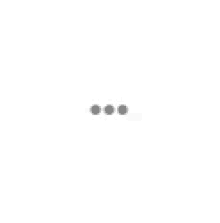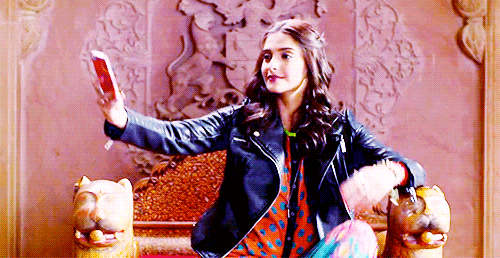 7. The Social Media Queen
This Snapchat devotee is documenting it all. She's making stories so fast, it'll make your head spin. Right from the family dinners to the bachelorette, powder room fun to dance practices, she's posting every event on her multiple social media accounts. She's a walking-talking PR agency and presents your wedding to the world in all its glory. Who needs a wedding album when you've got her Instagram page?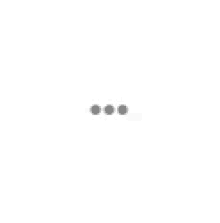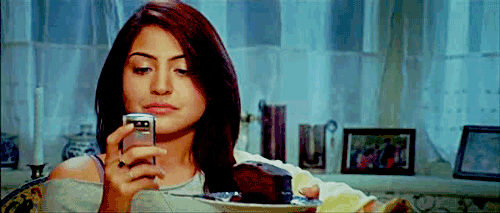 8. The Comedienne
She's got a joke for every occasion. Full of wit and humour, this funny lady talks without a filter, even at the dinner table with the parents in presence. Her antics are worth witnessing. She gets everyone laughing effortlessly and ensures they stay in their best spirits through and through. You might as well hand her a mic at every event of the wedding; she's kind of hosting it anyway.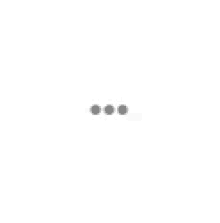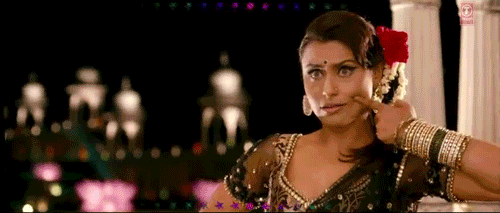 9. The Samantha Jones
She's the boldest, most badass young woman in the whole group. She's fearless with her ways and you can't help but admire her for it. She knows what's needed and how to get it. She doesn't believe in fretting; she gets stuff done. Her contacts are impressive and you can be sure she'll be using them for you. She also loves her share of fun and enjoys eyeing boys at the bar till you realise she's checking out your distant cousin. Oh no.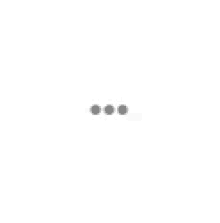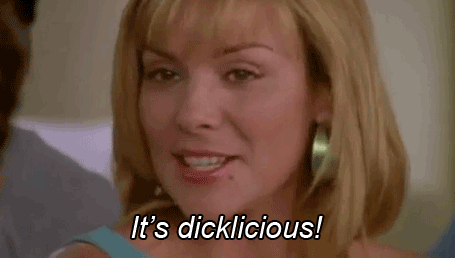 10. The Next Bride
She's next in line! A bridesmaid today, a bride tomorrow. The best part is that she comes with extensive research and knowledge related to all things 'wedding'. She doesn't hesitate in sharing her expertise and contributes to her full potential. She knows exactly how her friend feels. Nothing beats the support of another person in the same boat, after all!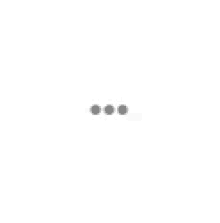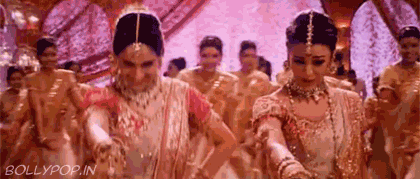 11. The Childhood Friend
She is your confidante, your soul sister. You guys grew up together and nothing remains a secret with her. She knows your darkest, most embarrassing history and will do anything for you (die or kill). She's got your back. Panic attack? No problem. Run along, she's waiting at your favourite bar with a round for two. What would you do without her?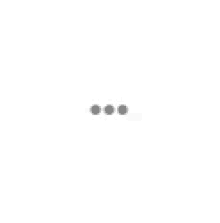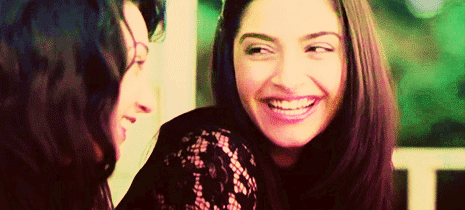 12. The Sister
Sisters make the world's greatest friends. I mean, come on! She's family. You're already wondering how you'll survive without her constant nagging and late night gossip after marriage. Life without her daily company doesn't make sense. Not living under the same roof scares the hell out you. You're miserable about leaving her behind every breathing moment. Enough said.