Eight people, including the superintendent of police (SP) and his deputy, were injured when a mob of 300-400 strong clashed with the police after allegedly attacking the house of local Akali Dal MLA Farzana Nissara Khatoon.
The mob walked towards the MLA's residence to protest after torn pages of the Quran were found in a drain near a cemetery in Malerkotla, in Sangrur district of Punjab on Saturday night, reports Hindustan Times.
However, the protest soon turned violent. The mob blocked the Sangrur-Ludhiana highway and also damaged three vehicles of the MLA including setting a care on fire.
"Then they also burnt down the room meant for security men outside the house of the legislator," said DSP Randhir Singh, as reported by PTI.
Police and security men of Khatoon fired in the air to disperse the crowd. The mob pelted stones at police personnel injuring eight policemen including the SP and the DSP.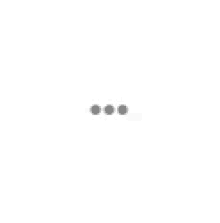 The legislator who was in the house was safe. Farzana is the wife of former Punjab Police DGP Mohammad Izhar Alam.
As tension prevailed in the area, Punjab Chief Minister Parkash Singh Badal on Saturday urged the people to maintain peace and communal harmony while the opposition Congress and Aam Aadmi Party alleged it was a conspiracy to destabilise the state ahead of Assembly elections next year and demanded a judicial probe.
Congress leader Amarinder Singh claimed that the people wanted to meet the MLA in connection with the incident when her security personnel "fired indiscriminately" at them.
Heavy police force has been deployed in the wake of the incident. DIG (Patiala Range) B S Sidhu said, "Situation (in Malerkotla) is peaceful now."
A case has been registered in this regard, police said, adding that no arrest has been made so far.
(Feature image source: Twitter)