Sachin Tendulkar, the iconic batsman that he was, never really distinguished himself as a speaker. His farewell speech that moved millions to tears was as surprising to many of his long time followers as it was moving. His autobiography? Cricket nerds will tell you it was not exactly a page-turner.
So when the Master Blaster was invited to talk at the Hindustan Times Leadership Summit, one was not really expecting to hear anything path-breaking.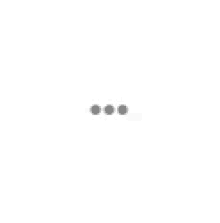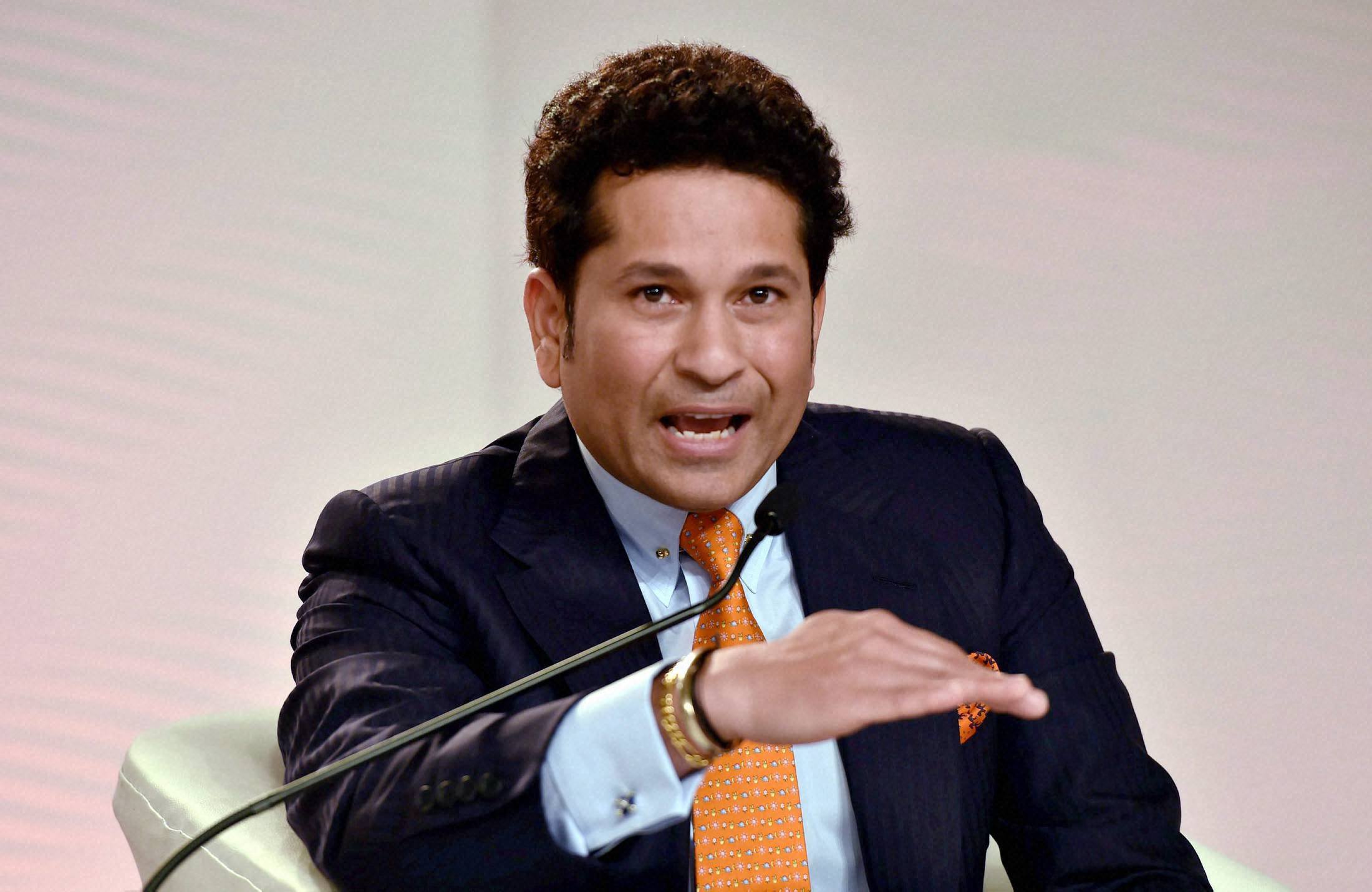 But Tendulkar surprised one and all by coming up with a few out-of-the-box ideas for cricket and sports in general. 
As Indian domestic cricket circuit tries to reinvent itself, Tendulkar suggested that every Ranji Trophy game should be played on two different pitches to prepare a better Test team for overseas assignments.
For Tendulkar, two pitches, two balls in two innings of a match takes Curator preparing designer pitches out of the equation and also nullifies the toss factor.
"I have thought a lot about neutral venues in Ranji Trophy (which is being experimented this season). I have a suggestion which can be radical. When we go to places like Australia, New Zealand, West Indies and South Africa, we play with kookaburra balls which swings early. Think about a young Ranji batsman playing with SG Test in India and then facing difficulty overseas."
"Let us have the first innings on a green top with kookaburra balls which would give openers a challenge. Even bowlers will have something. Our spinners will also learn how to bowl with kookaburra on Green tops."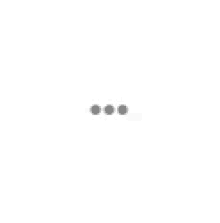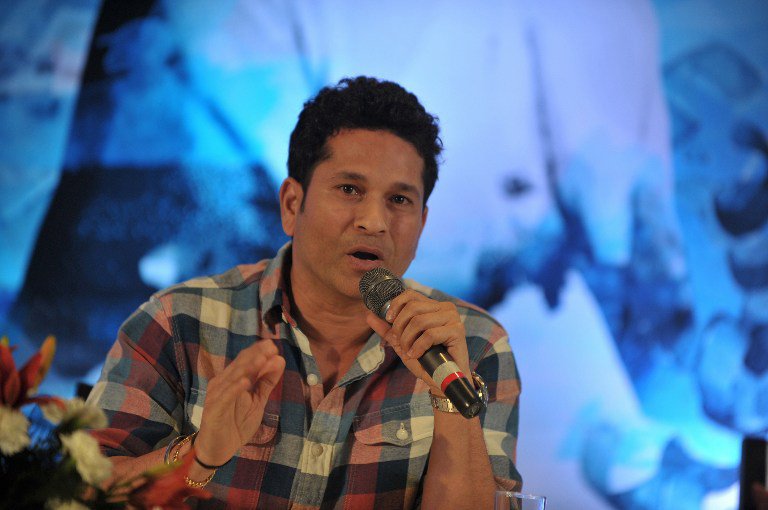 "Now let there be a pitch adjacent to the green top which would be a rank Turner. Now the second innings will be played on that track with the SG Test ball which would also help our batsmen play against quality spin bowling. We have been too focussed on playing pace in overseas conditions but we should not forget how to play spin bowling."
"Don't forget even overseas teams are losing to us in India. May be they would start using SG in their domestic matches."
"A captain would start thinking that winning the toss will give him only 10 percent advantage that is his right to choose first. But if he chooses to bowl on green top he should remember that he would need to bat on a Turner in the fourth innings."
He also had an interesting take on how to make bilateral Test series more relevant, before pointing to Anurag Thakur in the crowd and saying this idea probably won't work.
"It will be a good idea to play back-to-back Test matches on a home-and-away basis. It will make the matches more exciting. Let India host two Tests at home and then let England host India in the next two. Don't know if that ever will be possible."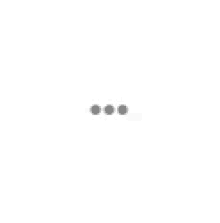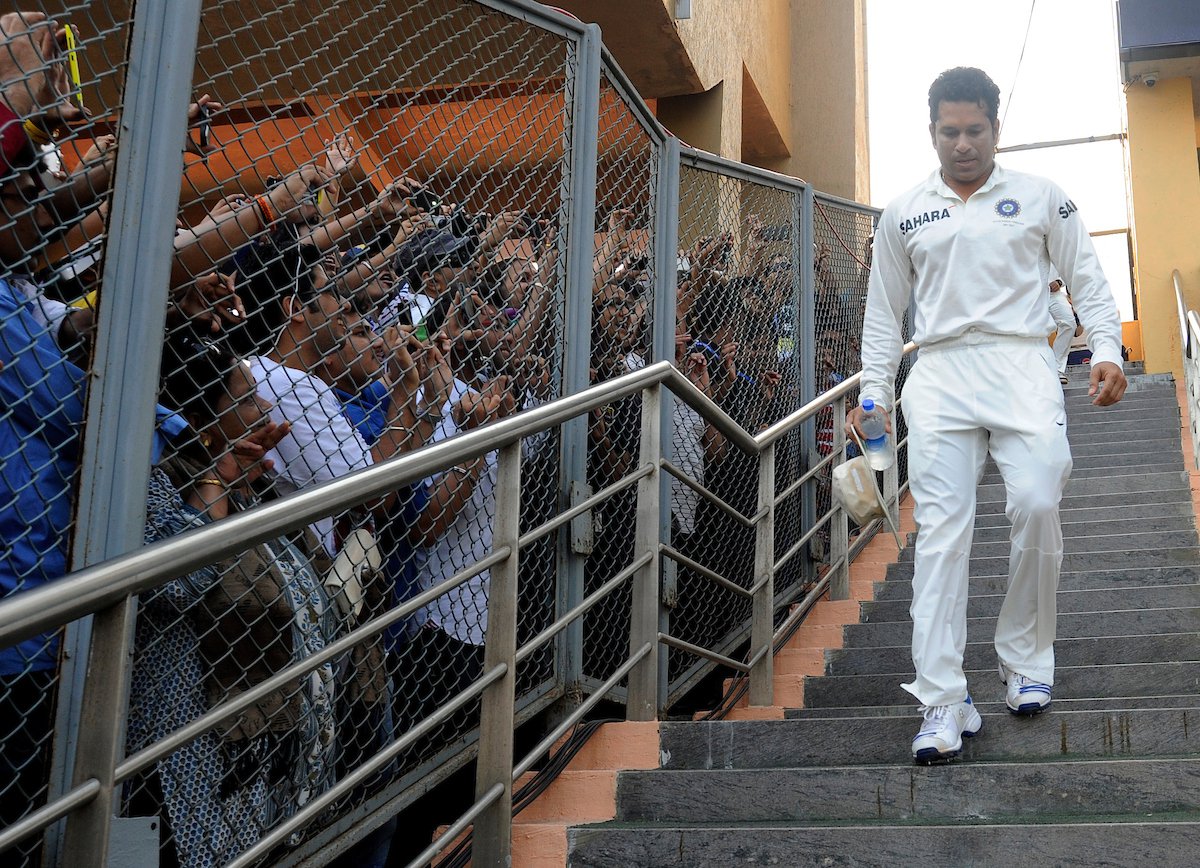 But this was probably the most bizarre of the suggestions he made:
"Let's look at our athletes and give them the exposure they need. We can have them perform during the breaks during IPL and ODI matches. They will know how to perform in front of huge crowds. Plus our sports fans will know who they are. It will be a great idea to create sports awareness. India will then become a sports nation."
We are not really sure if any of these are feasible, but for now we'll happy that Tendulkar has come up with ideas that are truly unique.
With PTI inputs