Rajasthan lies in the vast golden desert of Thar, in its majestic forts and romantic lakes. The intricately carved temples, and a charming mix of colours is what makes Rajasthan the most vibrant state of India! 
But a new series of commercials rolled out by the Tourism Department of Rajasthan has captured the unseen and unexplored avenues of the state. Shot from a tourist's point of view, these ads show how each one discovers his/her own Rajasthan, and forms a unique bond with it. 
Prefixing the name of the tourist to the state's name, very intelligently, these ads appeal to every tourist's heart. Also, you can't ignore the catchy music that plays in the background!
Adding to the excitement quotient of travelling - the new logo of Rajasthan Tourism says - Jane kya dikh jaye.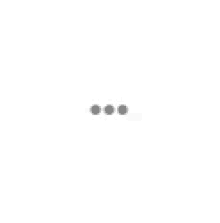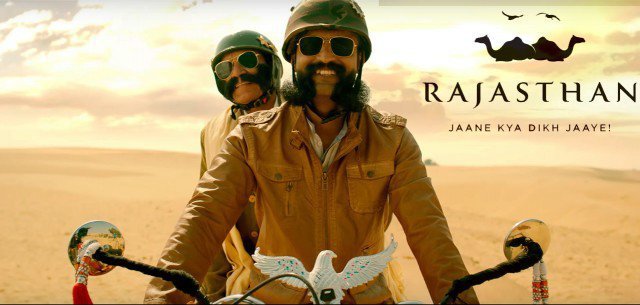 Unveiling the logo 
The first introduction with Rajasthan Tourism, this advertisement unveils the logo quite creatively. It gives a glimpse of the rich heritage and culture of Rajasthan through the sand art. Taking us through the forts and palaces, the Ghoomar dance, and a man playing the traditional instrument Kamaicha, the sand art finally reveals the logo. 
Aryasthan- Rajasthan through Arya's eyes
When a bunch of foreign visitors find themselves stuck in the middle of the Thar Desert, two villagers give a ride to all of them on their Jugaad bike! Unable to contain his amazement, Arya experiences Rajasthan in the friendliness of its people! Attempting to awaken the wanderlust spirit, this ad rightly hits the spot! 
Meerasthan- Rajasthan through Meera's eyes
This advertisement brings forth one of the least explored adventures of Rajasthan- the hot air balloon safari! Gliding amidst the clouds over beautiful valleys and high mountains, the bird's eye-view makes Rajasthan look even more spectacular. This ad shows how Meera had a magical experience while floating in the air, and discovered- Meerasthan!  
Huansthan- Rajasthan through Huan's eyes
This advertisement seeks to capture the grandeur of Kumbhalgarh fort in Udaipur, surrounded by the gorgeous Aravali mountains, and particularly famous for its magnificence and wildlife. When Huan saw the never-ending extent of the resplendent beauty from Kumbhalgarh fort- the second longest wall in the world after the Great wall of China- she discovered Huansthan! 
Binoysthan- Rajasthan through Binoy's eyes
Domestic tourists are the central characters in this ad! Rajasthan has quite a few places withe erie tales attached to them. While Bhangarh is the most popular haunted place in Rajasthan, this advertisement seeks to popularise Kuldhara- a haunted village in Jaisalmer. This ad shows a little ghost adventure of the tourists from Saddi Dilli! 
Janesthan- Rajasthan through Jane's eyes
When a local boy led Jane and her friend to Garadia Mahadev, she couldn't take her eyes off the picturesque beauty! This ad excellently captures the adventure of stumbling upon the natural beauty of Rajasthan. Watch how Janesthan looks like!  
Feel like packing your bags already?
You can download the background music here.
H/T: udaipurblog.com