After the massive success of Kabali, superstar Rajinikanth posted a heartfelt letter, expressing his gratitude to fans for the love and appreciation.
In the letter, he also thanked his crew, director, producer, co-actors, fans, public, youth, women, media friends and all his well-wishers.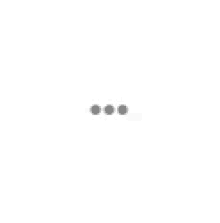 The hand-written letter in Tamil also elaborates on his medical condition.
 He says,
"Ranjith's revolutionary, emotional and markedly different movie, Kabali, I needed some rest for my mind and body. Hence, my two-month trip to the US with my daughter, Aishwaryaa Dhanush, during which time I've undergone a few medical tests, and taken a lot of rest. I heard of the movie's big success when I was in the US. But now, having returned to Chennai, re-energised and motivated, I am thrilled beyond belief to see in person the tremendous response to Kabali."
Thanking his fans and well-wishers, he said, 
"My sincere thanks to the producer, my long term friend, Kalaipuli Dhanu, director Ranjith and his crew, my co-stars. And for making this film such a big success, my heartfelt thanks to my fans, the general public, youngsters, women, media friends and theatre owners. I bow down to you all."
Magizhchi.
Here's his original letter written in Tamil,