Unearthing a racket involved in the illegal conversion of demonetised notes, the Enforcement Directorate has arrested seven alleged middlemen and seized Rs 93 lakh in new currency in Karnataka as part of its money laundering probe.
Officials said the agency placed the seven, including the relative of a government official, under arrest late on Monday under provisions of the Prevention of Money Laundering Act (PMLA). Rs 93 lakh in new notes of Rs 2000 have been seized in the case, they added.
Officials said the action was taken as part of a probe in a case where the Income Tax department had recently seized Rs 5.7 crore cash in the new currency and the Enforcement Directorate had booked a money laundering case against a government engineer and others based on a CBI FIR in the case.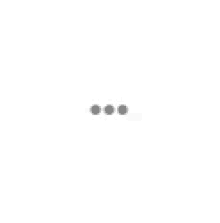 The modus operandi adopted by the alleged middlemen, officials said, was unearthed after ED officials launched a special operation and themselves posed as 'customers' looking to get old currency changed illegally, after paying commission to the said middlemen.
Officials said the probe by the agency found that these alleged middlemen were reportedly charging a commission between 15-35 percent and were executing the racket of illegal conversion of new notes in alleged connivance with bank officials.
They said the agency suspects that there is a chain of middlemen involved in converting black funds into white even as they added that the probe in continuing. The accused are expected to be produced in a local court in Bengaluru for further custody.
(All images sourced from PTI)