In the world of ties and knots and general formal wear, there are of course, some basic rules that come from common sense itself. Rules like you should simply never wear a shirt and tie with the same pattern, or that the tip of your tie should touch your belt. There are a lot of other lesser-known little rules as well though, which act as useful guidelines to keep your thread-game on point.
Here they are.
1. The tip of your tie should always touch your belt line
It should be higher than or just about touching your belt line. Anything longer is an immediate negative.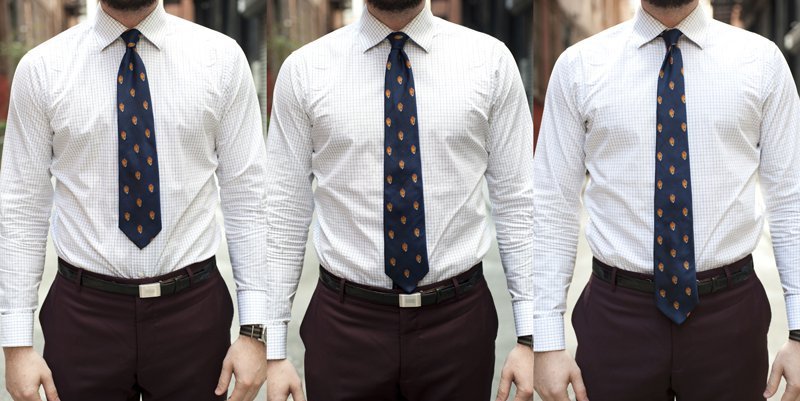 Source: Improvemant
2. When combining checks, wear a small checked shirt and large checked tie
If done right, this can be pulled off really well. Just pay attention to the sizes and choose a shirt and tie in a similar colour palette.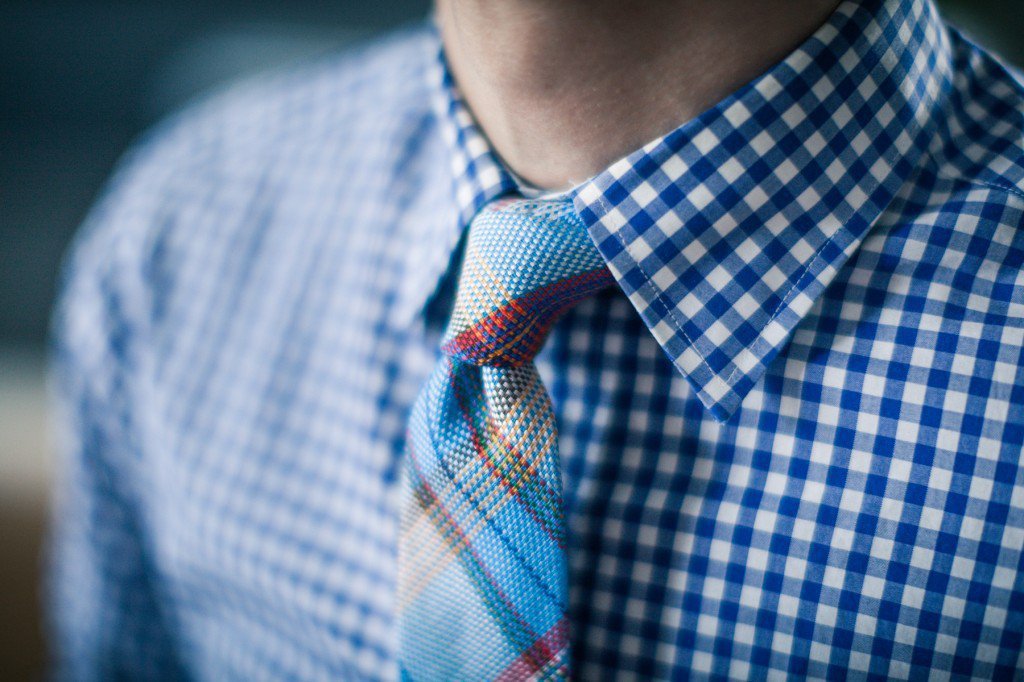 Source: Tiesnecktie
3. If you're wearing a tie pin/bar, always place it between the third and fourth buttons of your shirt
This way it's not too high or too low, and the pin should also never be wider than your tie!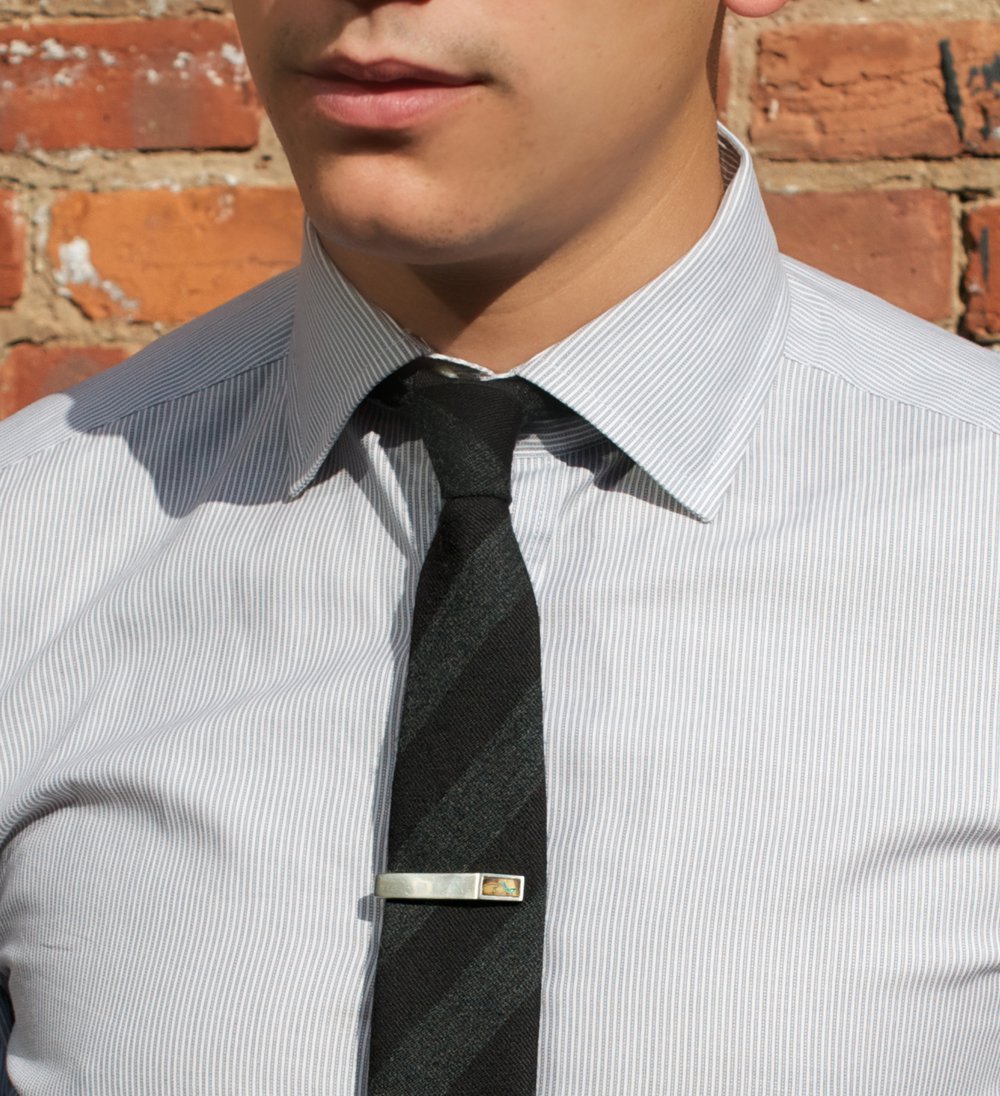 Source: Urbanboulder
4. The thin part of the tie should be just a little shorter than the wide part
If you're trying and trying but it just isn't working out, you can also just cheat and stick the tie tail inside your shirt!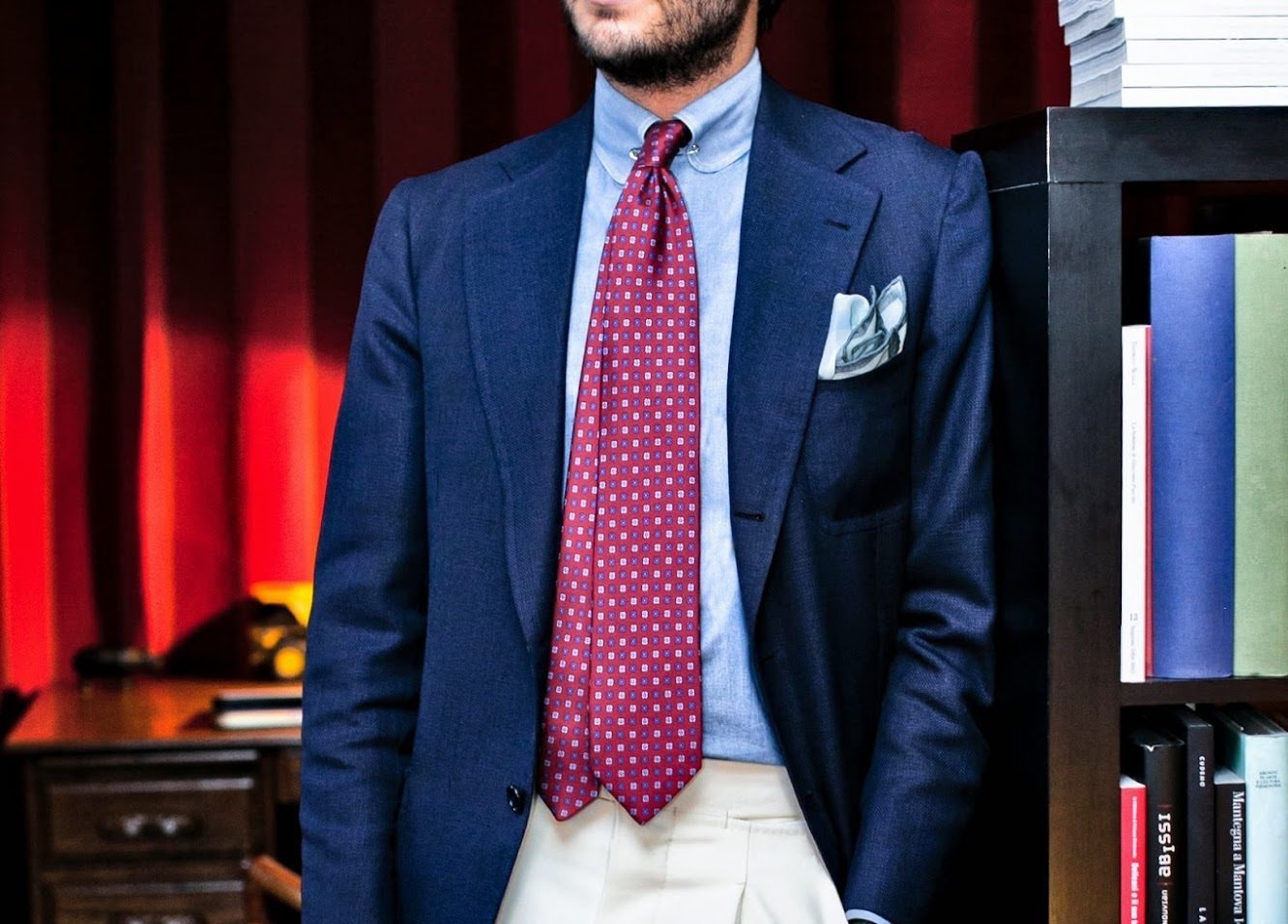 Source: Thechriscourse
5. Your tie should never be visible from under the collar of your shirt
Usually your jacket should cover this up, but in case it doesn't, then try folding it into the collar. Also, choose a different tie next time, or a shirt with wide spread collars.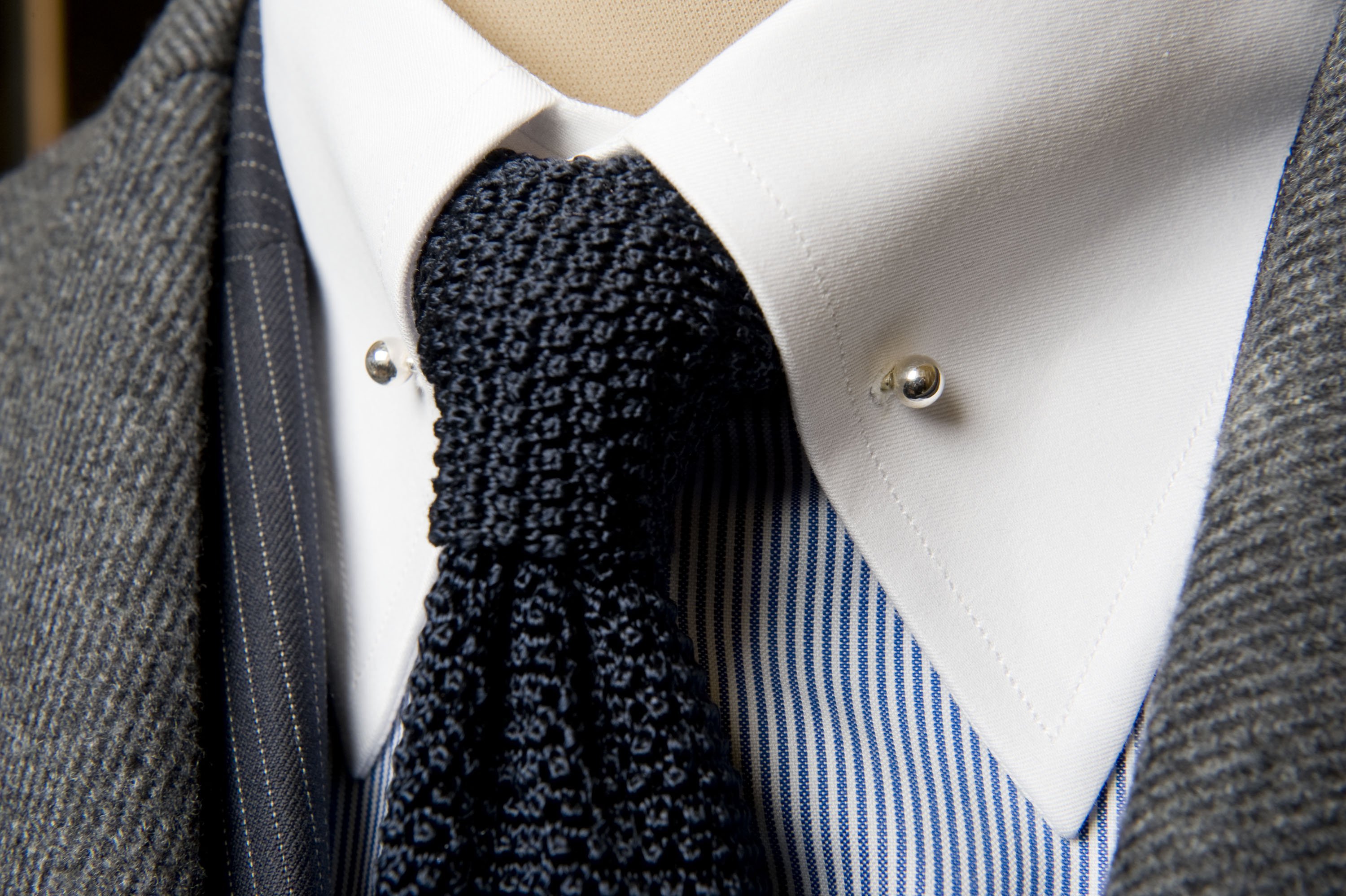 Source: Theshirtcollar
6. To show that you put time and effort into everything you do, apply a dimple on your tie
A simple but elegant little touch that can say a lot about your personality, adding a dimple to your tie shows a sense of maturity and attention to detail.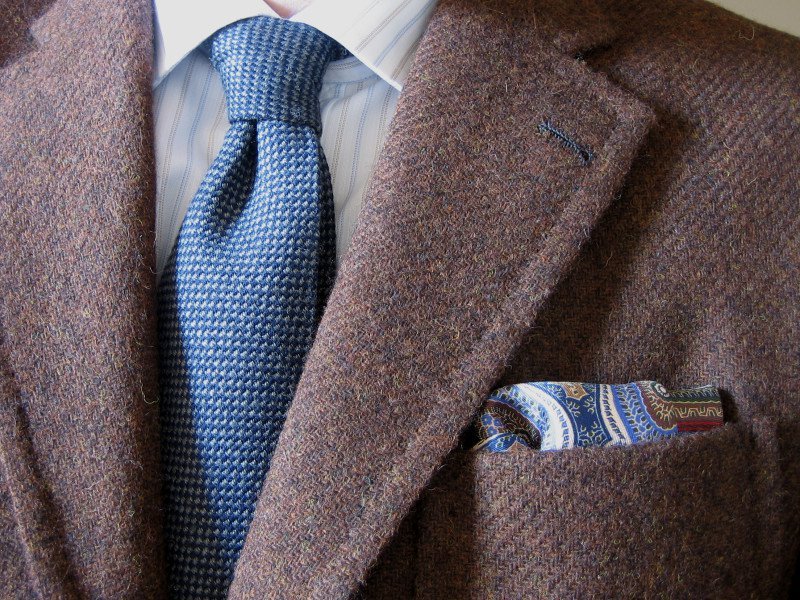 Source: Styleforum
7. For most face and neck types, the Windsor Knot works best
The most common and reliable kind of knot. Works well on any neck and face type, and is a good choice for the workplace. Check out how to tie one of these here.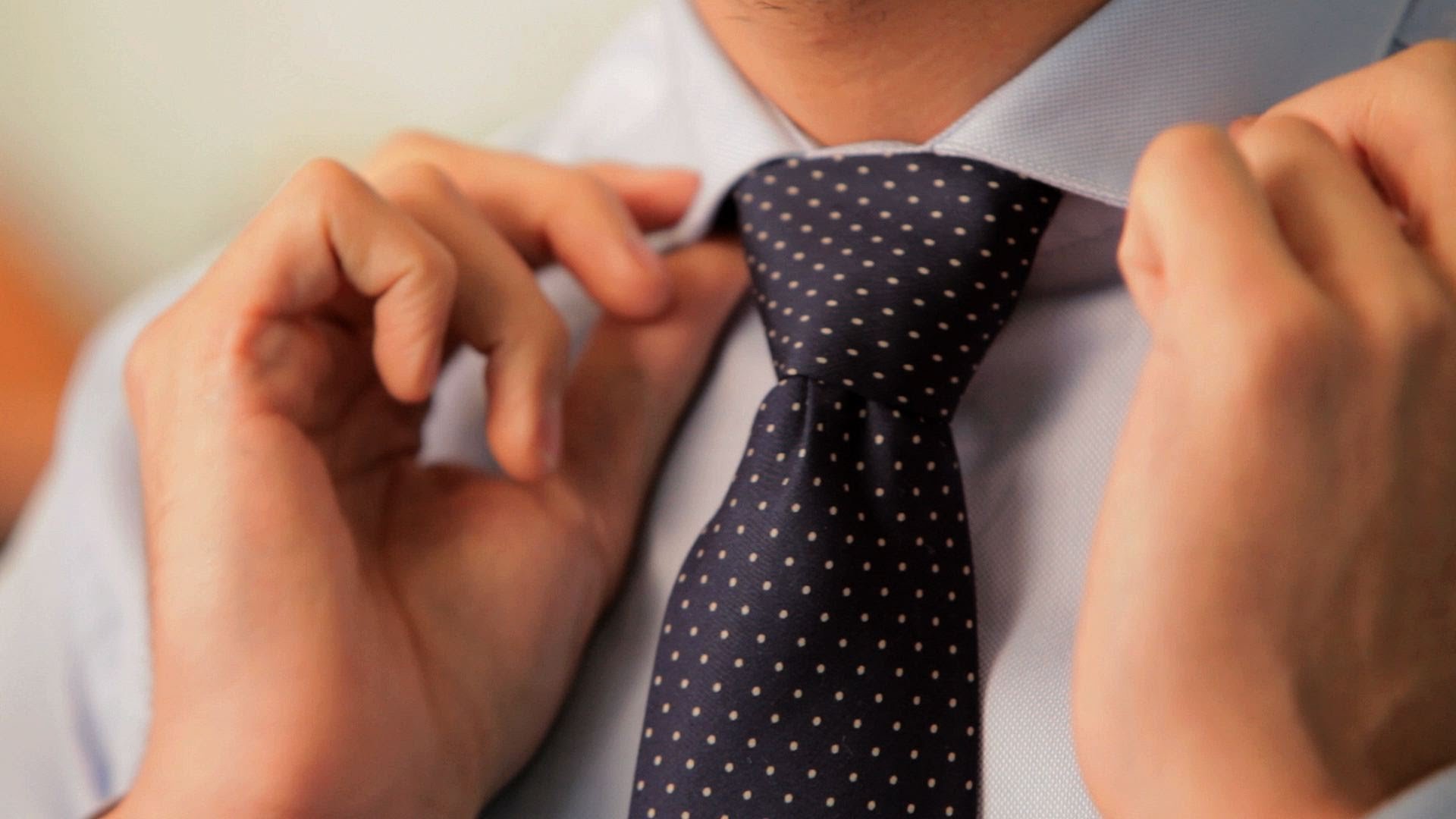 Source: Youtube
8. For people with a shorter neck and narrower style, the Four in Hand Knot works best
This is a narrower kind of knot that's good for people with shorter necks. It's also slightly more casual than a Windsor, so it works well for a post work get together. Check out how to tie one here.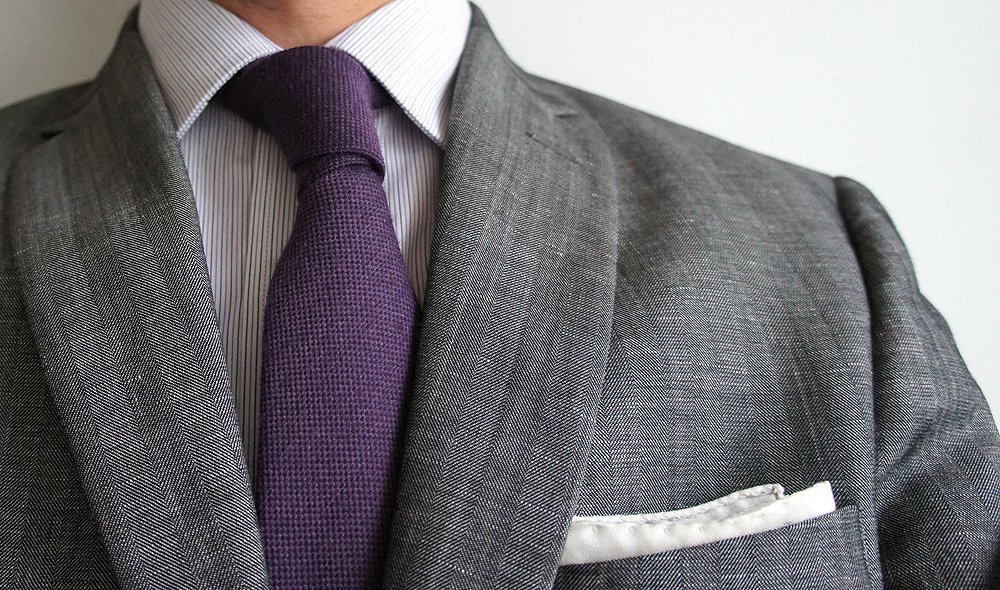 Source: Trashness
9. People working as lawyers, salesmen and CEOs should wear regular wide ties
For jobs with certain strict rules and formal norms, the traditional wide tie is the way to go. It is best suited for spread collar shirts, and looks pretty sharp too.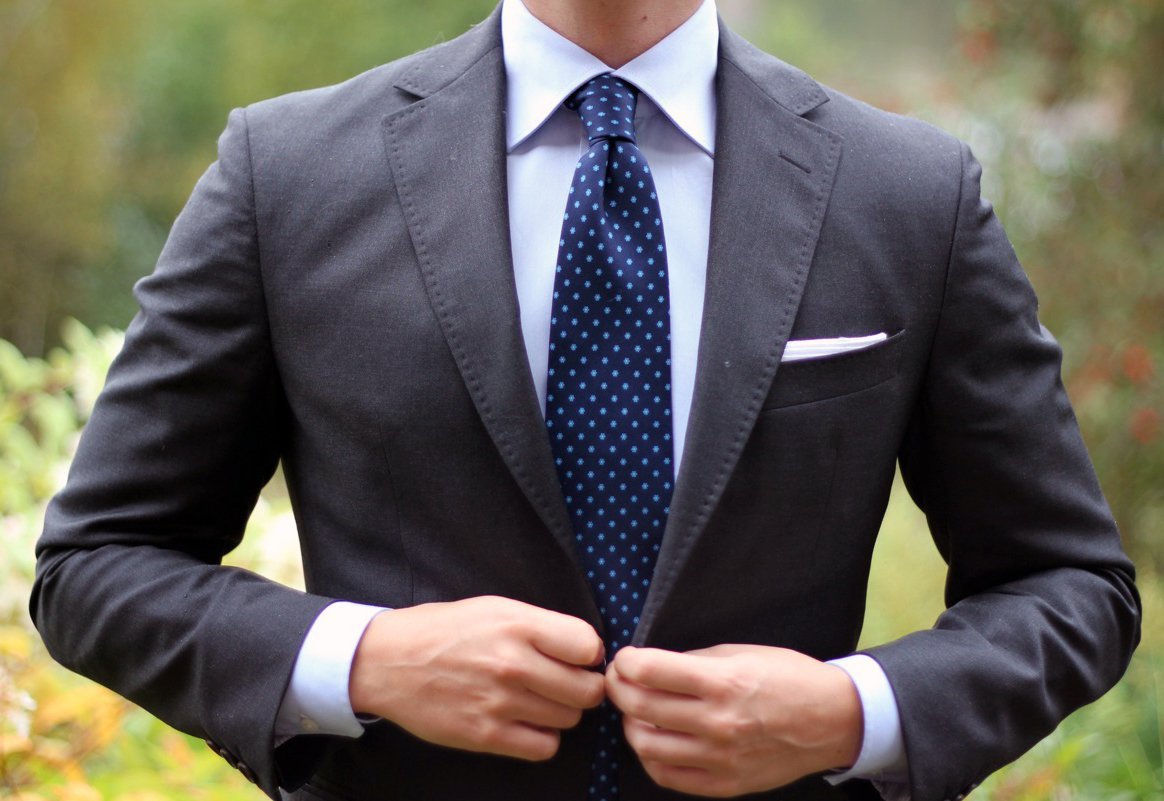 Source: Radioone
10. People working in advertising or in the arts can pull off skinny ties
Personally, I dig skinny ties. But certain fashion experts at GQ seem to have a strong opinion against it. Skinny ties seem to work best on musicians, actors and people in slightly more 'open' jobs.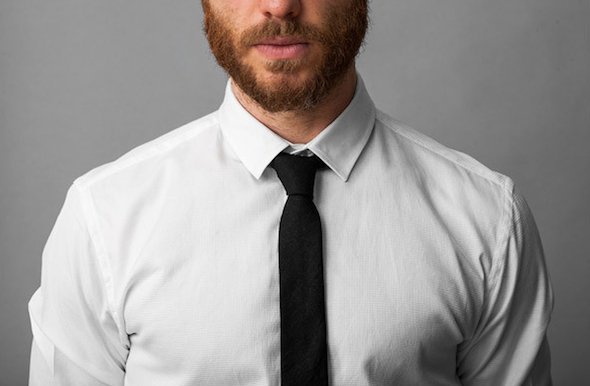 Source: Kaufmanmercantile
11. Different coloured ties say different things about your personality, so choose wisely
The colour of your tie is more than just about style, it directly affects you and the people around you, albeit subconsciously. Red suggests power, passion and love. Blue denotes peace, wisdom and virility. Orange is all about youth and liveliness, while yellow denotes fun and excitement. The easiest option is to go for a white shirt, which you can match with a tie of almost any hue.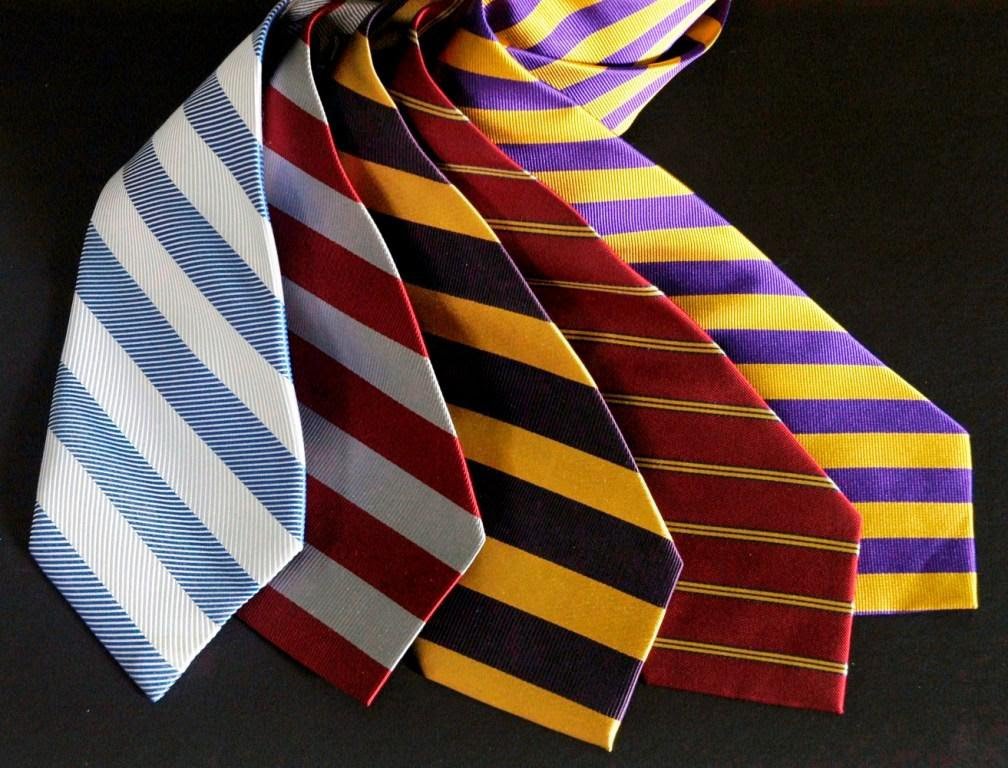 Source: Sartomanila
12. Novelty cartoon ties Are a strict no-no for most situations
Anything with a cartoon character or a musical note pattern is out of bounds, except maybe at a party with a tacky-tie theme.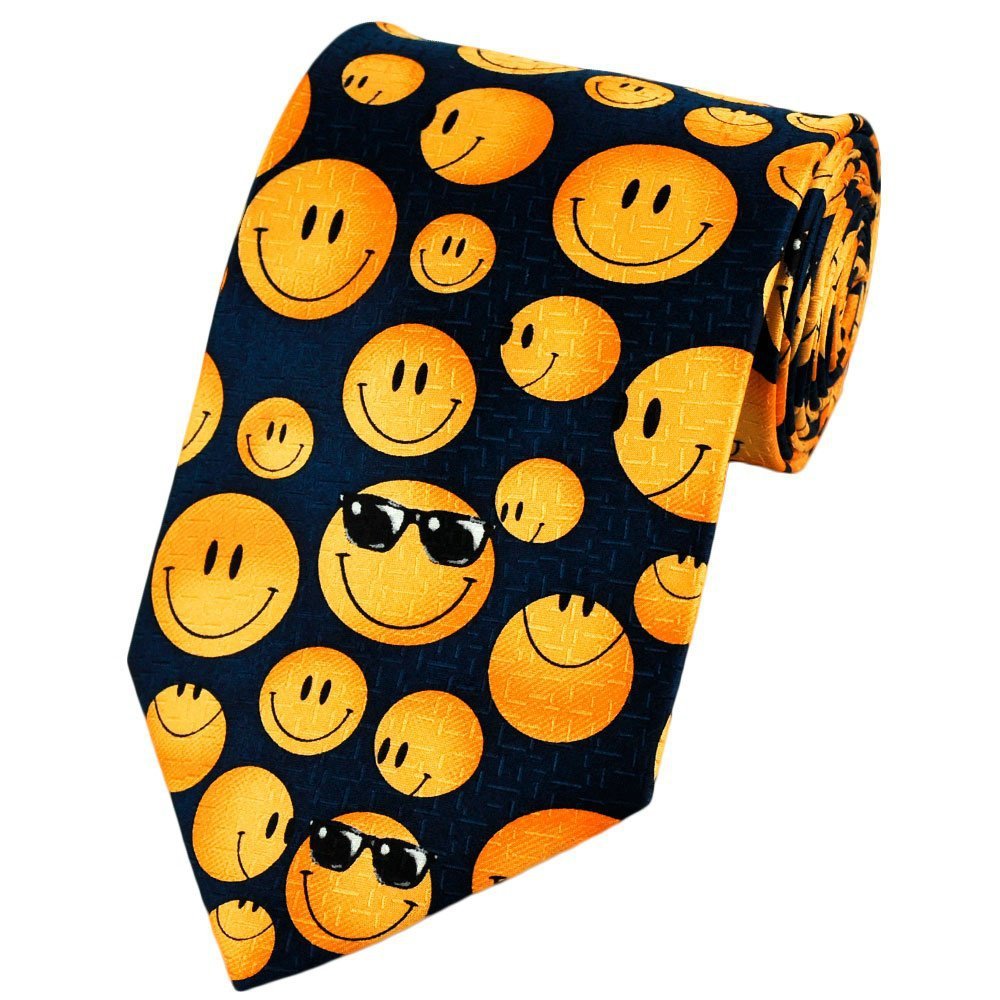 Source: Tiesplanet
13. Try and match your ties to your fabrics
Cotton ties with cotton suits in summer. Wool ties with wool suits in winter. Easy.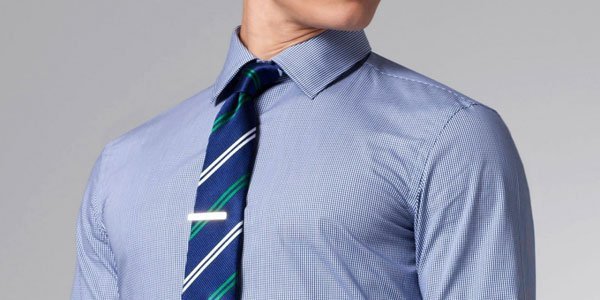 Source: Artofstyle
14. If you want to impress at an office party or wedding, the Eldredge Knot works wonders
This eye-catching knot looks pretty regal, and works best for occasions such as weddings and formal get-togethers. Check out how to tie one here.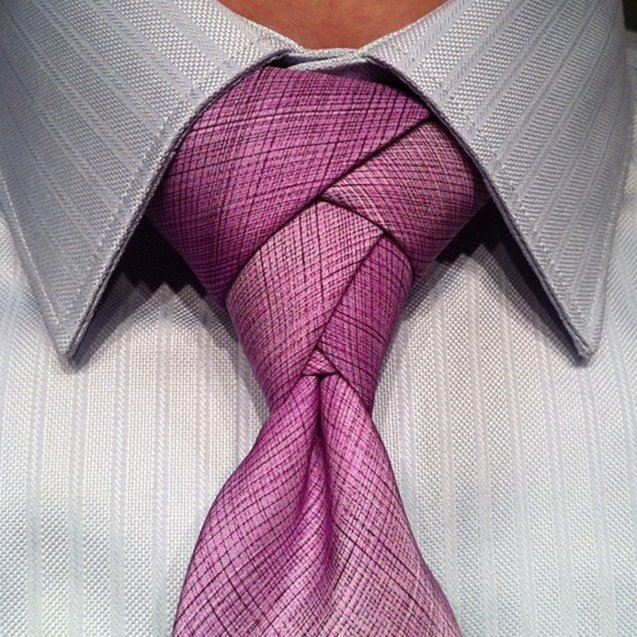 Source: Blacklapel
Now you know how to make your ties look right in almost any situation!