Supreme Court on Monday directed Karnataka to release 15,000 cusecs of Cauvery water per day to Tamil Nadu for the next 10 days to ameliorate plight of the farmers there. 
Noting that the samba crops in Tamil Nadu would be adversely affected, a bench comprising Justices Dipak Misra and U U Lalit directed Karnataka to ensure supply of water to Tamil Nadu. 
The apex court also directed Tamil Nadu to approach the supervisory committee within three days for the release of Cauvery water as per the final order of the Cauvery Water Disputes Tribunal's (CWDT). 
The Supreme Court also asked the supervisory committee to decide on Tamil Nadu's plea in ten days from Monday. "We think it's appropriate to direct Karnataka to release 15,000 cusecs of water per day for ten days," the bench said, while also directing Tamil Nadu to release water to Puducherry appropriately as per its interim arrangement.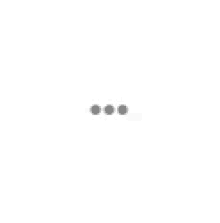 The court posted the matter for further hearing on September 16. On September 2, the Supreme Court had made an emotional appeal to Karnataka saying 'live and let live', after Tamil Nadu brought to the notice of the court that the Karnataka CM has said that not a drop of water will be released to it. 
In a recent plea, Tamil Nadu had sought a direction to Karnataka to release 50.52 tmc feet of Cauvery water to save 40,000 acres of samba crops this season. 
In reply, Karnataka had said it has a deficit of about 80 tmc feet in its four reservoirs. Senior lawyer F S Nariman, who appeared for Karanataka, said that there were "rain deficit months" in the recent past and it was difficult to release the water due to Tamil Nadu. 
He said the Tribunal has not provided for an alternative for Karnataka on the point of release of water during distress months. 
(Feature image source: Reuters)