Turns out regular china simply became too boring for the Japanese - 'cause they decided to make meals interesting by serving them laid out on top of beautiful naked people. 
'Nyotaimori' is the Japanese term for serving sushi on a naked woman's body. The same practice with a naked man is called 'Nantaimori'.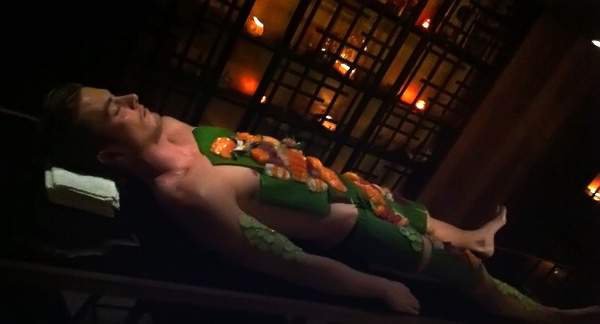 The practice originated in the Samurai period and was a subculture to the geishas. 'Nyotaimori' would take place in a geisha house as a celebration after a victorious battle.
And what was ancient tradition for the Japanese is now making a comeback as a food trend that is taking the world by storm. In an interview with The Debrief, Charlotte (name changed) a sushi model says that the two great things about her job is the money and the excitement.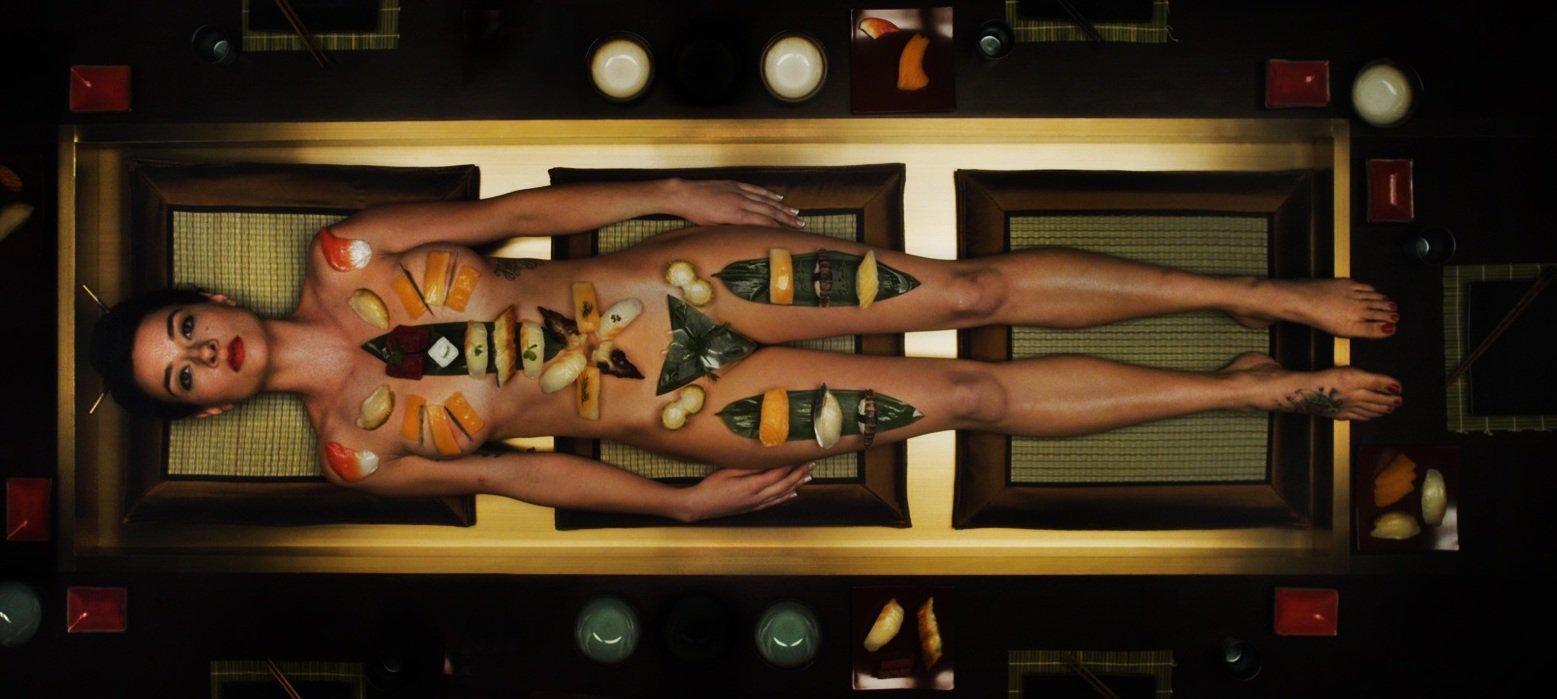 Contrary to what one might assume, the preparation for a 'Nyotaimori' model is rather thorough.
"Before becoming a living sushi platter, the person (usually a woman) is trained to lie down for hours without moving. She or he must also be able to withstand the prolonged exposure to the cold food. Before service, the individual is supposed to have taken a bath using a special fragrance-free soap and then finished off with a splash of cold water to chill the body down somewhat for the sushi."

- Jack Herbert of Japan For The Uninvited

However, given that there has been flak about how it is demeaning to the human body and women especially, it is valid to ask if it is about sushi or the naked body? 
According to Charlotte, for Chef Mark, founder of the Nyotaimori Experience sushi is his passion and this is his way of creating art with his sushi and carving a niche for himself. She does agree that for the guests it is about the naked body.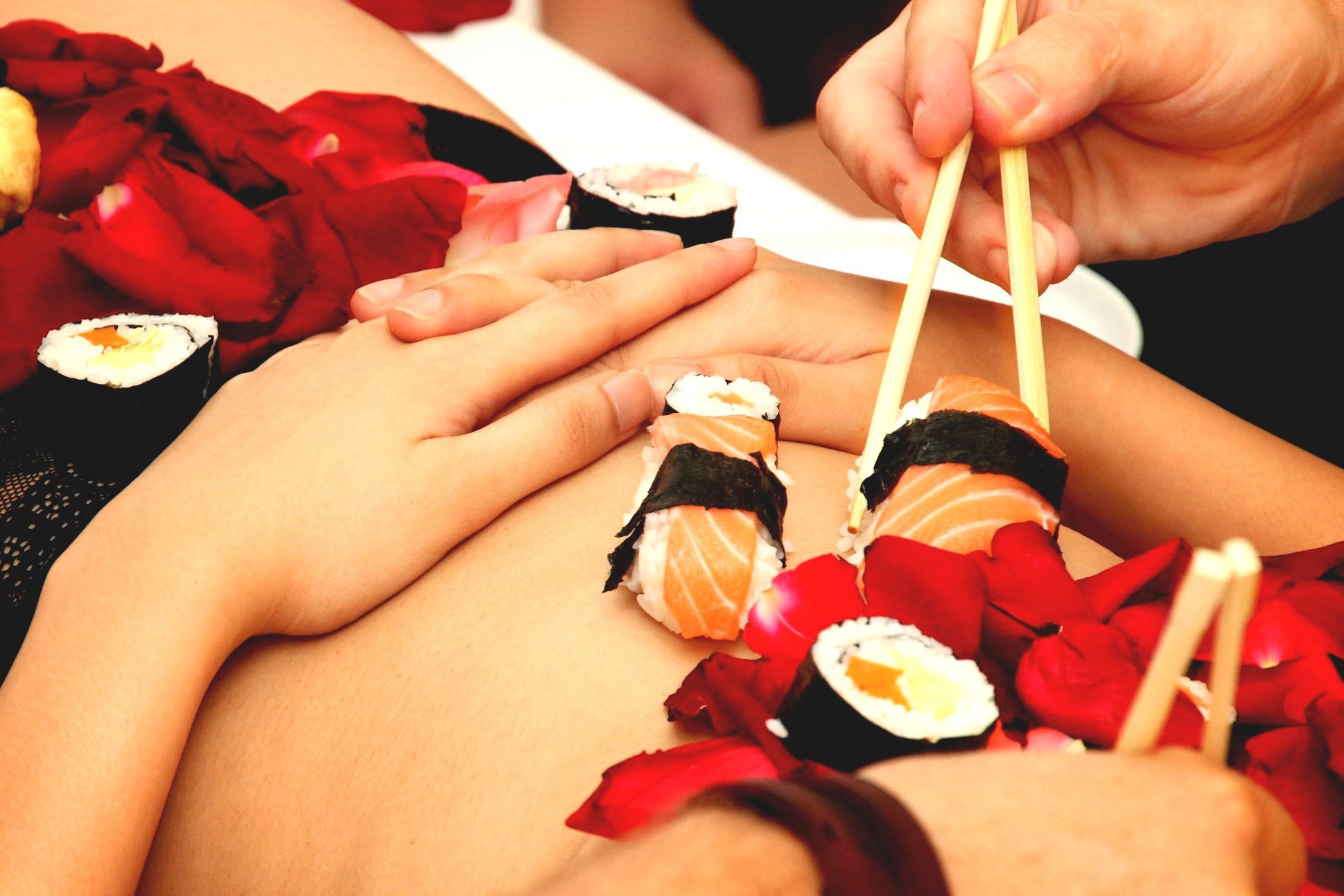 In traditional 'Nyotaimori', the model is expected to lie still at all times and not talk with guests. The sushi is placed on sanitized leaves on the model's body to prevent skin-to-fish contact. Charlotte does confess that she's fully naked 
"But with a sticky half thong that spans from the front and underneath to the lower of my back (this is so you can't see any underwear lines to give the perception that we're fully nude). Chef Mark then uses a flower, or leaves, to conceal the partial thong. On the top region, we're just covered with leaves or an orange slice."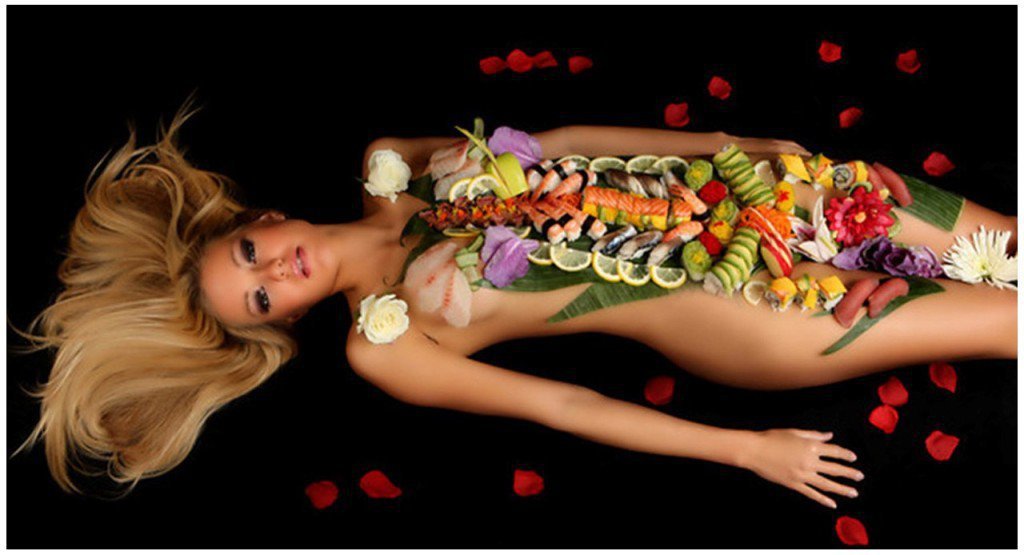 I don't know about you, but I'm sure I speak for all the sushi-lovers I know when I say that's a pretty darn exotic way to enjoy it. And for now we'll just sit here wondering if this trend will ever catch on in India.