Two Chinese astronauts returned to Earth safely on Friday after completing China's longest-ever manned space mission as the country firmed up its plans to establish its permanent space station by 2022. 
Zhang Youxia, commander-in-chief of China's manned space programme, announced that the Shenzhou-11 mission, which lasted over a month, was a "complete success". 
The re-entry module of Shenzhou-11 landed safely at the expected site in central Inner Mongolia Autonomous Region at about 1:59 pm Beijing Time, Beijing Aerospace Control Centre (BACC) said. 
The ground search team reached the landing site immediately, and astronauts Jing Haipeng and Chen Dong opened the capsule's hatch by themselves. The two astronauts were reported by the ground team to be in good condition. 
Shenzhou-11 was China's sixth manned spacecraft, and also the country's longest mission to date. 
After its launch on October 17, the spacecraft docked two days later with China's first space lab, Tiangong-2, where the two astronauts lived for 30 days. The mission transported personnel and materials between Earth and Tiangong-2, and tested meeting, docking and return processes.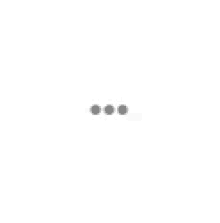 It conducted aerospace medical experiments, space science experiments and in-orbit maintenance. 
The rigorous testing helps China to firm up its plans to establish its permanent space station by 2022. By the time it will be the only the country to have such a facility in service as the current in-service International Space Station (ISS) retires by 2024. 
The two astronauts also conducted three experiments designed by middle school students from the Hong Kong Special Administrative Region, including raising silkworms in space. 
It was the third space mission for 50-year-old veteran Jing Haipeng, the commander of the crew, who also participated in the Shenzhou-7 and Shenzhou-9 missions and first space mission for Chen Dong, 38. 
The mission is a key step toward China's aim of building a permanent manned space station. The core module of China's space station is expected to be launched around 2018, and the space station will enter into full service around 2022, with an initial designed life of at least 10 years.