The statistical highlights from third and final Test between India and New Zealand, after which India officially became the No 1 Test team. The 3-0 whitewash came after what skipper Virat Kohli called a complete team performance.
R Ashwin the king of spin:
Ashwin's splendid second innings figures of 7 for 59 are his best in a Test innings, beating the 7 for 66 vs South Africa at Nagpur in November 2015.
His Test figures of 13 for 140 are his best in a Test match, outstripping the 12 for 85 vs New Zealand at Hyderabad in August 2012.
His tally of ten wickets or more in a Test match six times has been bettered only by Anil Kumble (8).
With 44 wickets at an average of 19.86 in seven Tests, including five five-wicket hauls and two instances of ten wickets or more in a Test match, Ashwin is the top wicket-taker this year in Tests.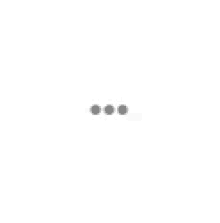 In only five Tests vs New Zealand, he has taken 45 wickets at 15.91 runs apiece, including six five-wicket hauls and three instances of ten wickets or more in a Test match.
Ashwin has got the Player of the Series for the seventh time in Tests, extending his Indian record. Since his Test debut in November 2011, no other player has received so many Player of the series awards.
Best of the rest
- India have whitewashed New Zealand for the first time in a Test series - their fourth instance in Tests - the first three instances being 4-0 vs Australia in 2012-13; 3-0 vs England in 1992-93 and 3-0 vs Sri Lanka in 1993-94.
- The superb Indore victory is the tenth in 17 Tests under Virat Kohli's captaincy (two losses and five drawn games) - success % 58.82. Among the Indian captains with at least five Tests, he is the only one to enjoy winning % of fifty or more.
- Gautam Gambhir (50) recorded his 22nd fifty in Tests - his fourth vs New Zealand. His excellent record vs New Zealand continues in Tests - his aggregate being 749 runs at an average of 53.50, including two centuries and four fifties, in 9 Tests.
- Virat Kohli's match aggregate of 228 (211 & 17) is the second highest tally by an Indian captain vs New Zealand in a Test match next only to the 232 (217 & 15) by Sachin Tendulkar at Ahmedabad in 1999-00. His tally is his second highest in a Test match as captain behind the 256 (115 & 141) vs Australia at Adelaide in 2014-15.
Feature image source: Reuters