The Supreme Court on Tuesday said that just because the bull-taming sport of Jallikattu is a centuries-old tradition, it can't be justified. 
A bench of justices Dipak Misra and R F Nariman said that if the parties are able to convince the court that its earlier judgement was wrong, it may refer the matter to a larger bench. 
"Just because the sport (Jallikattu) is centuries-old, it can't be said that it's legal or permissible under law. Since centuries, children below the age of twelve years were married. Does that mean that child marriage is legal?," the bench said. 
The apex court fixed August 30 for final hearing of the matter to decide on the Constitutional validity of Jallikattu. It further said that no adjournments will be granted in the case after it commences the final hearing in the matter.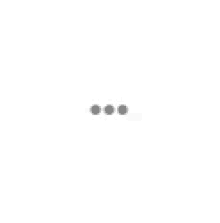 During the hearing the counsel appearing for Tamil Nadu said Jallikattu is a sport being practiced for centuries and it showcases an age-old cultural practice in the state. The Supreme Court had on January 21 refused to re-examine its 2014 judgement banning use of bulls for Jallikattu events or bullock-cart races across the country. 
On January 8, the Centre had issued a notification lifting ban on Jallikattu in poll-bound Tamil Nadu with certain restrictions, which was challenged in the apex court by Animal Welfare Board of India, People for Ethical Treatment of Animals (PETA) India, a Bangalore-based NGO and others. 
The apex court had stayed this notification. The apex court remained unimpressed with the contention that Jallikattu was not a fight between bulls and humans but a game where the participants are required to embrace the running bulls by hanging on to their hump as long as possible and that the men are unarmed. 
Jallikattu, also known Eruthazhuvuthal, is a bull-taming sport played in Tamil Nadu as a part of the Pongal harvest festival.
(Feature image source: Twitter)