Salman Khan and controversies go hand in hand. It is not the first time that one of Bhai's comments have created an uproar in the country. Famous for thoughtlessly saying something, and later apologizing for the same, Salman has landed into trouble, yet again, with another callous remark made during an interview. He compared himself to a rape victim, every time he would walk out of the ring during Sultan's shoot.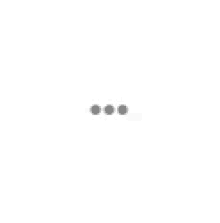 This comment of his was greeted with excessive criticism and soon Salim Khan was seen apologizing on his son's behalf. And as always, the man himself remained quiet. The comment has created quite a stir on social media as well. We see, Bhai's ardent supporters backing up Bhai with all their might, and the others braving up with Tweets and comments against him.
While it's easy for you and me to voice our opinion against a superstar like Salman, it is extremely difficult for someone from the industry to do the same. Sona Mohapatra, who is known for her outspoken self, ended up being bashed by the hardcore Bhai supporters on Twitter, after she posted this,
All Sona did was state the obvious, and the next thing you know she was caught in a frenzy of hate comments and abuses. She voiced her opinion, rather confusion, regarding how people still back Salman up, in spite of all his offences and criminal records. And in very little time, all that poured out was hatred towards her. From abuses to people questioning her existence, Sona wasn't spared of anything. 
Check out some of the hate Tweets addressed towards her
And trust you me, this is not even 10% of the number of hate comments that followed Sona's tweet. But like always, the lady remained undeterred and went on to shut people off with this response Tweet.
There are very few people who have the courage to speak what they feel like, especially when it is against someone who is more powerful than them. Sona Mohapatra has proved that nothing can stop her from standing up for what she feels and hate is not something that can run her down. 
 There she is slaying all the hate with her logical responses. More power to you, Sona!