In a bid to give a tough competition to existing international chocolate brands like Ferrero and Mondelez in the Indian market, Swiss food and drinks company, Nestle, is planning to launch its products from its international range of brands.
Nestle will relaunch Alpino along with a premium European range of chocolates under the brand in October. Currently, American multinational Mondelez has nearly two-thirds of the chocolate market, while Nestle claims that it is the leader in the chocolate market with 64% share, reports Economics Times.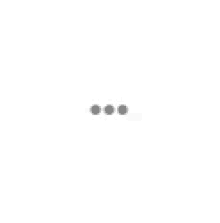 Nikhil Chand, general manager of chocolates and confectionary at Nestle India, said,"Along with the traditional bon bon format, we are also launching premium European range of chocolate bar with Alpino in a month entering the premium category.
These are traditional European recipes that are about 130 years old. Milk chocolate, bitter sweet chocolate and a 70% dark chocolate are the variants. So we are also entering multiple technologies with this particular brand," the ET report adds.
The move comes as a part of company's strategy to reduce dependency on Maggi and focus on expanding its product portfolio in different categories.
A revenue amount of Rs 1,110 crore was generated by Nestle India's chocolate division during the year 2015. While Mondelez, which sells Cadbury chocolates, has an annual revenue of over  Rs 6,500 crore. Italian firm Ferrero  is going to invest Rs 375 crore in India to its current arm increasing its capital to Rs 1,500 crore.
Mondelez has invested $190 million on a manufacturing facility in Andhra Pradesh. It is the largest unit in the Asia-Pacific region of the firm.