Nearly 10,000 Indian workers are reportedly starving for the last three days in Jeddah, Saudi Arabia after losing their jobs. 
Low oil prices have forced the Saudi government to slash spending since last year, putting heavy pressure on the finances of local construction firms which rely on state contracts. As a result, some companies have been struggling to pay foreign workers and have laid off tens of thousands, leaving many with no money for food let alone for tickets home.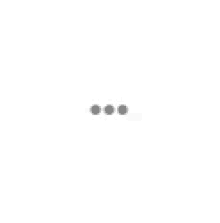 Foreign Minister Sushma Swaraj on Saturday said over 10,000 Indians in Saudi Arabia and Kuwait were facing a "food crisis" because of economic hardships, while appealing to an estimated 3 millions Indians living in Saudi Arabia for help.
Meanwhile, the minister has directed the Indian Embassy in Saudi Arabia to serve food to the workers and that she was monitoring the situation on an hourly basis.
The government said on Sunday it will send a government minister to Saudi Arabia to try to bring back more than 10,000 Indian workers who are facing a "food crisis" because they are unable to afford meals after being laid off from their jobs.
Minister of State for External Affairs VK Singh is scheduled to travel to the Gulf nation to sort out the issue.
She said MoS External Affairs MJ Akbar will take up the issue with Kuwait and Saudi authorities.
"I assure you that no Indian worker rendered unemployed in Saudi Arabia will go without food. I am monitoring this on hourly basis," she said.
Swaraj said a large number of Indians have lost their jobs in Saudi Arabia and Kuwait and that their employers have not paid wages and closed down their factories.
"As a result our brothers and sisters in Saudi Arabia and Kuwait are facing extreme hardship," she said, adding while the situation in Kuwait is "manageable", matters are much "worse" in Saudi Arabia.
Later, Swaraj posted pictures of food being provided to the Indian workers. 
(Inputs from PTI)