The Brits and their fervent love for curry goes long back to the 18th century.
Even now, British Parliamentarians are scrambling to protect their favourite curry, demanding to accord it the same region-specific protection as Cornish pasties. Former British Foreign Secretary Robin Cook declared in 2001 that Chicken Tikka Masala was "a true British national dish". Indeed, the true Brit is forever on the lookout for authentic, spicy flavoured curry which he adores.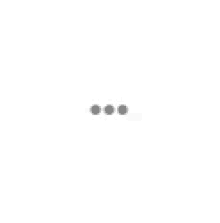 The famous Chicken Tikka Masala rapidly gained popularity, probably when it was prepared by Indian chefs for ravenous troops in the British East India Company. But the first Indian restaurant in London, Hindoostane Coffee House, opened for the gentry in England, who were smitten by the taste of curry in 1810 way before people started declaring their love for curry in the 1960s and 70s. The curry truly became famous during the Victorian period when it delighted Queen Victoria.
The Hindoostane Coffee House was opened by Sake Dean Mahomed who was a charming Bengali surgeon, traveller, entrepreneur and captain in the British East India Company.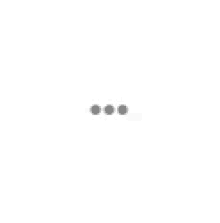 Contrary to popular belief that the first Indian curry restaurants were started by Bangladeshi immigrants in the 1960s and 70s, the Hindoostane Coffee House's owner was very much Indian.
Born in 1759 in Bihar (which was part of Bengal at that time) as Sheikh Din Muhammad, he was taken under the wing of Captain Godfrey Evan Baker, an Anglo-Irish Protestant officer after his father's death. He became a trainee surgeon in the British East India Company army and was in Baker's unit until 1782 before resigning and emigrating with Baker to Cork in Ireland.
In Ireland, he took up English lessons and married an Irish girl named Jane Daley. They moved to London to live in the Portman Square, a posh area known for housing wealthy officers who had served in the British Raj in India known as 'nabobs'. He started Hindoostane Dinner and Hooka Smoking Club keeping the 'nabobs' in mind, thinking they would return wistfully for the taste of the creamy, spicy curry they had devoured in colonial India. Hindoostane Dinner and Hooka Smoking Club gradually came to be known as Hindoostane Coffee House after it was deemed fashionable to drink coffee. His aim, however, was to serve 'Indianised British food' which would cater to the palate of the haut monde.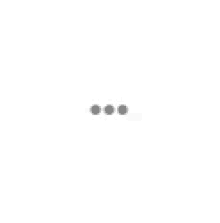 A rather eloquent announcement was posted in the The Morning Post on 2nd February 1810, (as the Londonist reveals)
Sake Dean Mahomed, manufacturer of the real currie powder, takes the earliest opportunity to inform the nobility and gentry, that he has, under the patronage of the first men of quality who have resided in India, established at his house, 34 George Street, Portman Square, the Hindoostane Dinner and Hooka Smoking Club.
Apartments are fitted up for their entertainment in the Eastern style, where dinners, composed of genuine Hindoostane dishes, are served up at the shortest notice… Such ladies and gentlemen as may desirous of having India Dinners dressed and sent to their own houses will be punctually attended to by giving previous notice…
Hindoostane Dinner and Hooka Smoking Club made home deliveries as well, but it wasn't the first to do so.
The 'Mistress of Norris Street Coffee House, Haymarket', put up the following in Public Advertiser on 6th December 1773, they sold "true Indian curey paste" but would "at the shortest notice [send] ready dressed curey and rice, also India pilaws, to any part of the town." However, Hindoostane Coffee House had the distinction of being the first Indian restaurant having an Indian owner.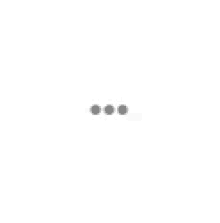 Sadly, the restaurant didn't do very well. He had to sell it in 1811 as it wasn't making much money, though the restaurant continued under different ownership until 1833. The entrepreneur's vision was way head of his times as the 'eating out culture' then still had not gained prominence and those that had had a taste of Indian cuisine were either making it at home themselves or ordering their private chefs to do so. 
Sake Mahomed declared bankruptcy and started advertising his services as a butler or valet until he was appointed as a 'shampooing surgeon' (evidently a man of many talents) to King George IV and William IV.
We can only speculate about what the spiffy-suited gentleman had on his menu in Hindoostane Coffee House or what the interiors were like. There isn't much information apart from an advertisement by Mohamed and an entry in the The Epicure's Almanack, London's first restaurant guide.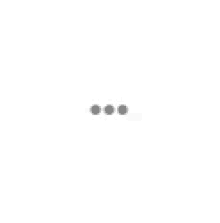 An advertisement about the restaurant in the Times ran as per following,
Mahomed, East-Indian, informs the Nobility and Gentry, he has fitted up the above house, neatly and elegantly, for the entertainment of Indian gentlemen, where they may enjoy the Hoakha, with real Chilm tobacco [from a village in Pakistan], and Indian dishes, in the highest perfection, and allowed by the greatest epicures to be unequalled to any curries ever made in England with choice wines…
Whereas The Epicure's Almanack describes the restaurant as 
opened… for the purpose of giving dinners in the Hindoostanee style, with other refreshments of the same genus. All the dishes were dressed with curry powder, rice, cayenne and the best spices of Arabia.
A room was set apart for smoking from hookahs with oriental herbs. The rooms were neatly fitted up en suite, and furnished with chairs and sofas made of bamboo canes. Chinese pictures and other Asiatic embellishments, representing views in India, oriental sports, and groups of natives decorated the walls.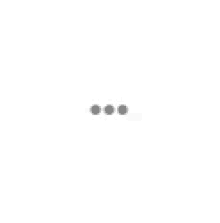 So the Hindoostane Coffee House, as can be inferred from the description was a cosy setting aiming to attract diners with hookah and food seasoned with Indian spices.
Sake Mahomed would have gawked at the curry craze that grips Britain currently. While early British curries and 'pilaus' were tweaked to suit British palate with salt, peppercorns, coriander seeds, lemon juice, basically more herbs than spices. 
Now the challenge is to do something different than just authentic Indian food. It means that Indian curries have moved out of shabby eateries with their garish colours to Michelin restaurants. From Halibut Tail Curry to Achari Venison, Indian cuisine is a riot of spices and colour constantly re-inventing and experimenting.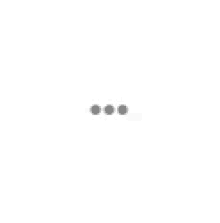 Once overlords in India, the British are now under the lure of the good old Chicken Tikka which has ensured its survival and will hold sway in generations to come.
h/t - Londonist