The Super Bowl is the most watched US television event. More than 110 million viewers were expected to tune in this year and that was even before the game turned out to be one of the greatest in American Football history.
With eyeballs set to reach near-record numbers, the Super Bowl commercials -- as always -- caught a lot of attention, but this time for completely different reasons.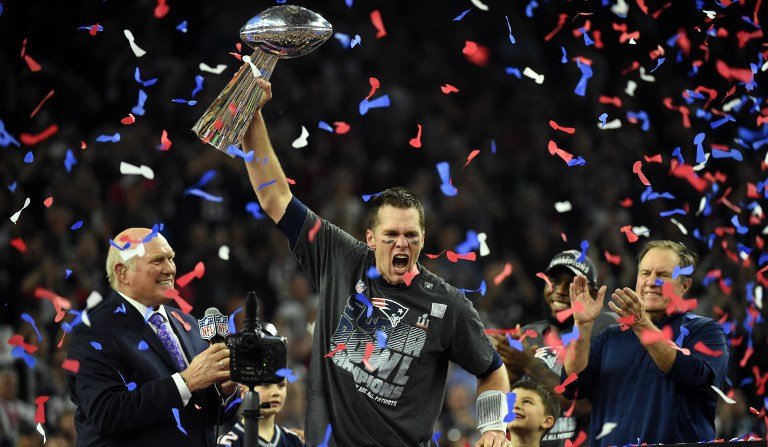 The ads appearing during the Super Bowl on Sunday weren't supposed to be political -- but some brands wanted to make a statement, and others may have been just caught in the crossfire.
In the biggest US sporting event of the year which is also a huge event for marketing, political overtones were part of the story, intended or not.
The Super Bowl was played amid a heated debate following President Donald Trump's order to block all refugees and travelers from seven Muslim-majority nations, and a clash of views over open borders and multiculturalism.
Here are some notable ads:
Airbnb
The home-sharing giant injected a surprise political message into a television spot, highlighting multiculturalism and the hashtag #WeAccept.
The 30-second Airbnb spot showed a series of faces of people from different races, genders and ages with a running line of text saying "No matter who you are, where you're from, who you love or who you worship, we all belong."
No matter who you are, where you're from, who you love, or who you worship, you deserve to belong https://t.co/WufQUWkYXs #weaccept

— Brian Chesky (@bchesky) February 6, 2017
On Twitter, Airbnb founder and chief executive Brian Chesky also announced the group would donate $4 million over four years to the International Rescue Committee to assist refugees.
It provoked considerable reaction on Twitter, both positive and negative.
Budweiser immigration story
Budweiser, the US beer brand from Anheuser-Busch InBev, told the story of the journey of founder Adolphus Busch, a German immigrant.
While the company had said it did not intend to make a political statement, the ad nonetheless drew praise from critics of Trump's immigration plan, but also calls for a boycott.
#BoycottBudweiser soon became a thing on Twitter.
84 Lumber journey
A spot from home improvement retailer 84 Lumber showed the journey of a mother and daughter who appeared to be traveling in the Mexican desert seeking to reach the United States, and invited viewers to watch the full ad online.
On YouTube, the five-minute film described as "too controversial for TV" showed the pair arriving at a large wall, unable to cross.
At the end of the spot, viewers saw the message "The will to succeed is always welcome here."
The retailer had to revise its spot for television after it was rejected for being overtly political.
One Proper Parody
There was one ad that aired in the Washington market that, though not a political statement, was a straight out parody of President Trump
Winners and losers
According to analysis of social media activity by iSpotTV, the Budweiser immigration ad had the most impact, followed by a Netflix ad for its "Stranger Things" series, a spot with a sexy Mr. Clean, and a whimsical Justin Bieber ad for T-Mobile.
Here's the Coke ad that ran tonight—it's basically one big subtweet of Trump. pic.twitter.com/a6CYdTSnsw

— Kyle Griffin (@kylegriffin1) February 5, 2017
Coca-Cola's ad featuring "America the Beautiful" sung in different languages and featuring images of people of various ages and cultures was among those generating the most "positive tweets," according to the TD America Ad Challenge.
Making America Great Again, one commercial at a time.
With AFP inputs