Srinagar: Perhaps the most biting criticism of the Indian government over its handling of the protests after militant Burhan Wani's death have come from the cartoonists of Kashmir. The cartoons drawn by cartoonists in the state highlight the troubled relationship between the India and Kashmir. Others juxtapose history with the current situation in the valley.  
One of the most senior cartoonists in Kashmir, Bashir Ahmad Bashir, popularly known as BAB, told ScoopWhoop, "Our throats have been choked, our voice has been silenced and our eyes have been blinded."
Known for his front-page cartoon in a local Urdu daily 'Srinagar Times', BAB was referring to the raids by the state government on newspaper offices and printing presses in Srinagar to prevent publication. It was after five days the people of Kashmir valley finally saw newspapers.
Here are some of the cartoons: 
When the gun controls everything in Kashmir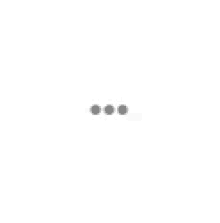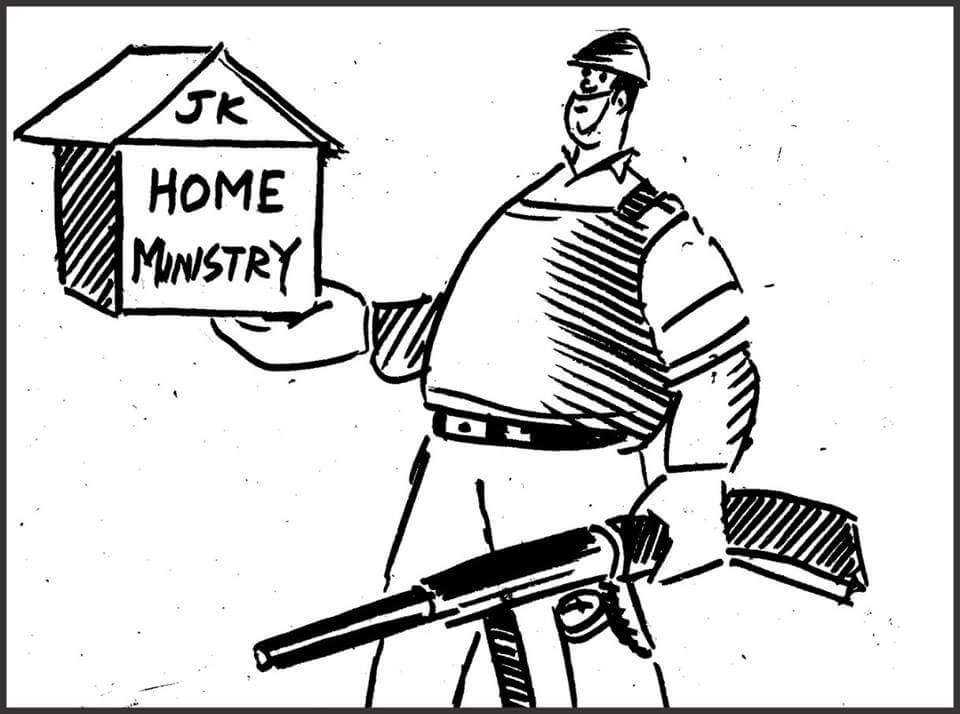 The crackdown on pens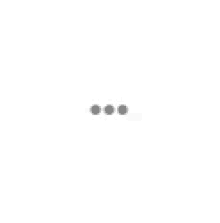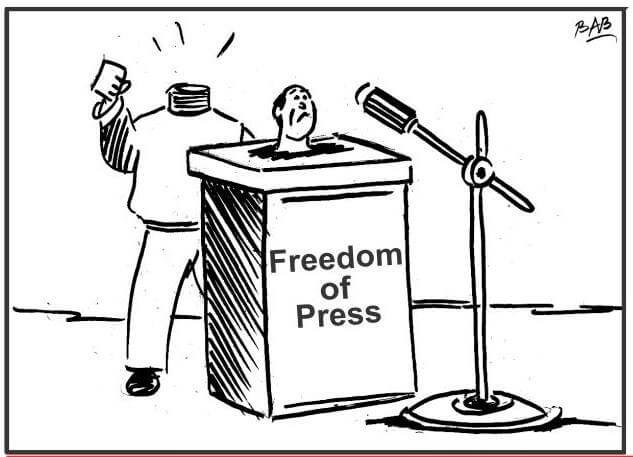 Mir Suhail Qadri, a cartoonist with English daily Rising Kashmir, said he feels it is his responsibility to sketch what is happening around him.
"I am a Kashmiri also and I am not insular to the realities around me," the 27-year-old cartoonist told ScoopWhoop.
"A cartoon is my way of telling the world about Kashmir and its tragedy," he said.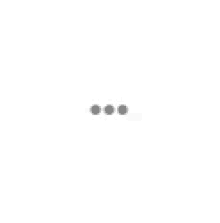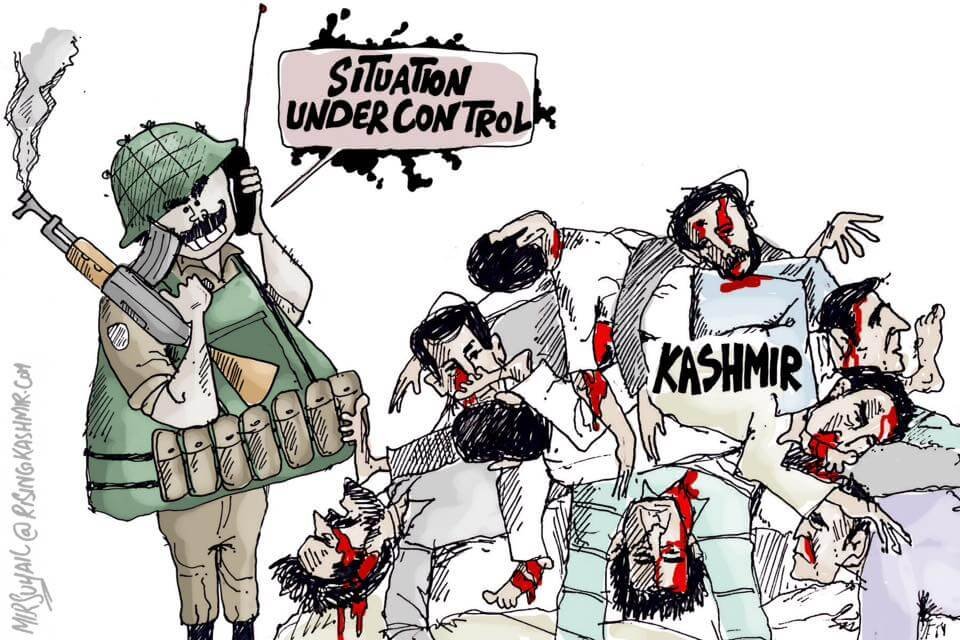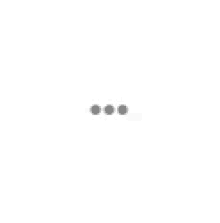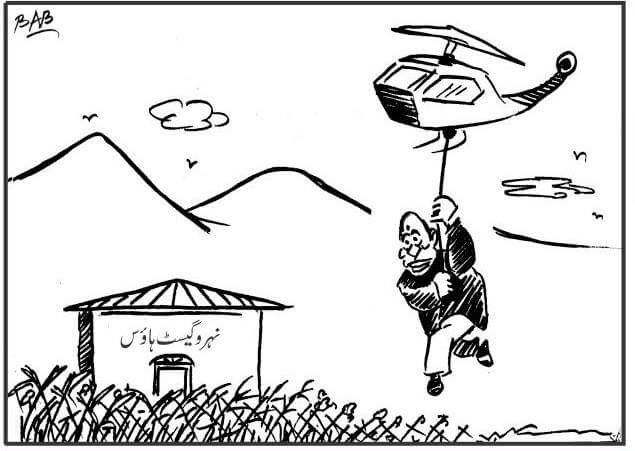 A 5-year-old victim and his question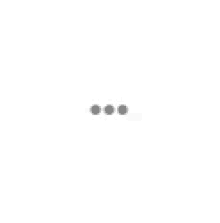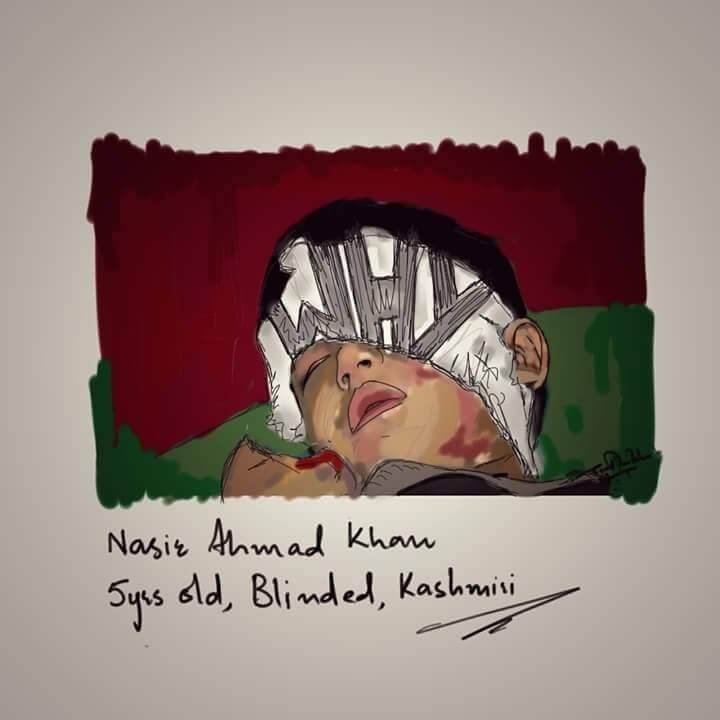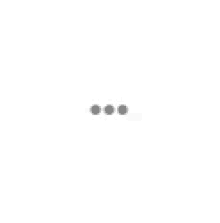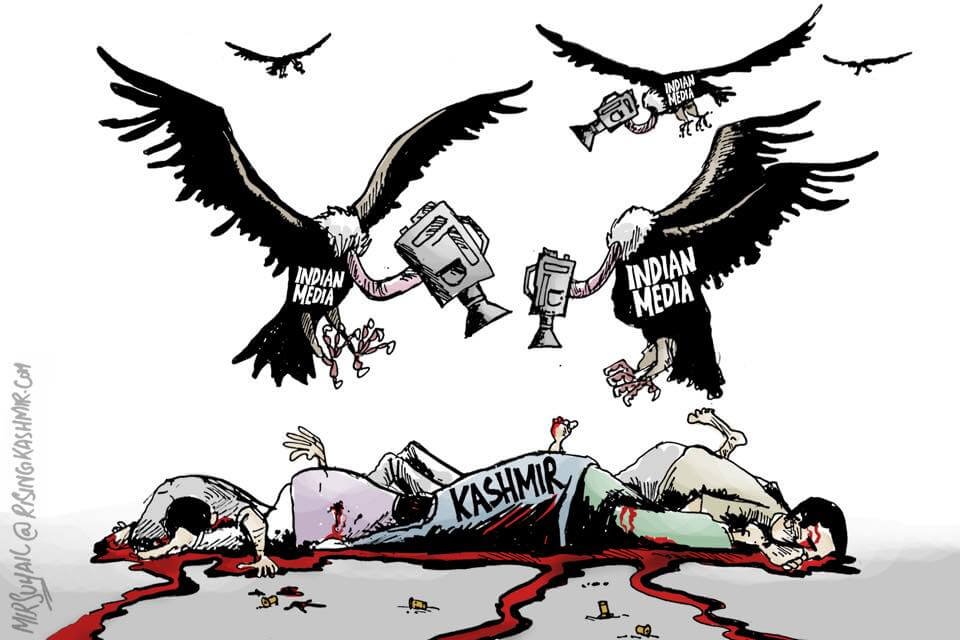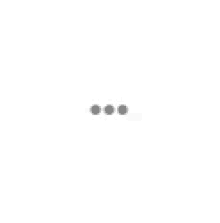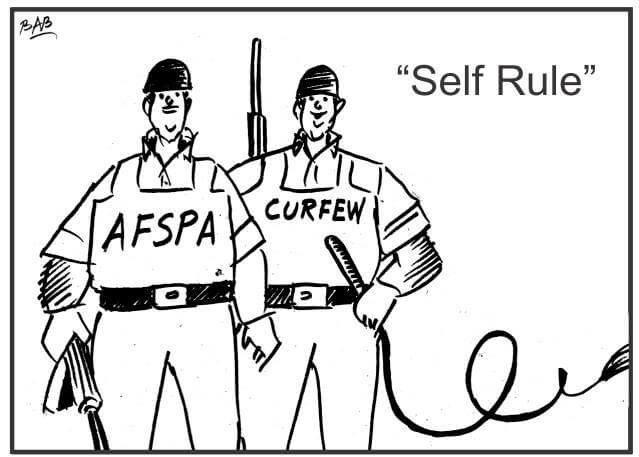 Big Brother is watching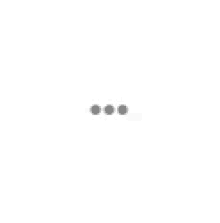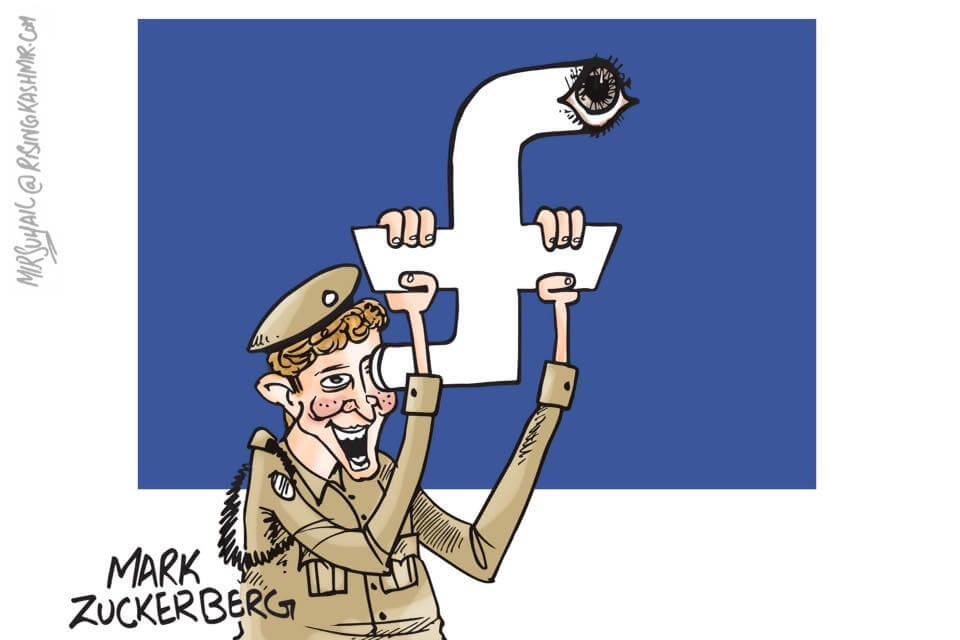 CM Mehbooba Mufti