Jawharlal Nehru University Students' Union President Kanhaiya Kumar has drawn flak for his comments from Leftist circles over the "difference" between 1984 riots that took place under Congress rule and 2002 Gujarat riots under BJP rule. 
Kanhaiya, who was addressing a gathering in New Delhi on Monday "Voices of Azaadi" during the "Jashne-e-Azaadi" festival had asserted that Gujarat violence was carried out through state machinery while the other was caused due to mob frenzy. 
"There is difference between emergency and fascism. During emergency, goons of only one party were engaged into goondaism, in this (fascism) entire state machinery is resorting to goondaism. There is difference between riots of 2002 and 1984 Sikh riots. There is a fundamental difference between a mob killing a common man and massacring people through state machinery. Therefore, the threat of communal fascism we are faced with today, there is an attack being launched on universities, because like Hitler, Modi ji doesn't have support from intellectuals in India. No intellectual is defending Modi regime," he said.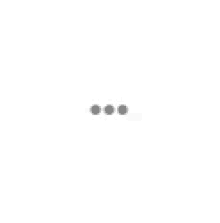 n a Facebook post wrote: 
Sorry Kanhaiya, can't agree. Left and progressive student movements that have emerged today in India, will not give a clean chit to congress for the 1984 pogrom. Why should a left leader try to defend the congress government's role in the anti-sikh riots, something that even Rahul Gandhi and his party can not defend? To say that 1984 riots were mob frenzy and not state sponsored would only justify the 'big tree falls' theory regarding sikh massacre. We belong to different streams of the left. Earlier also differences on several issues have emerged. During the course of anti-fascist struggle we have maintained our differences and moved ahead with unity- but the stand that you have taken regarding the 1984 pogrom is very wrong and does injustice to the thousands of innocent people killed during those riots." 
Kanhaiya's fellow office-bearer and JNUSU Vice-President Shehla Rashid also took to Facebook to clarify her position. 
She wrote: 
...I would just say that both 1984 and 2002 were acts of state sponsored violence and we must not draw contrasts between two human tragedies. We have equally spoken up against state sponsored violence, be it by the Left front government in Bengal, the Congress government or the BJP governments...The survivors of 1984 state sponsored communal pogrom deserve all our support and we must refrain from making any statement that undermines their struggle for justice...One can't discount the role of the state on 1984 pogrom because it was in reaction to the murder of the then Prime Minister, Indira Gandhi, which itself was triggered by the state brutalities under Operation Blue Star. We must not be apologetic about 1984 massacre, but must unequivocally condemn it. We shouldn't leave this space for the right-wing to milk, because, while the right-wing pretends to be concerned about 1984, they are actually only shielding Modi over 2002, and nothing else. Ask them if they oppose the Operation Blue Star itself, and they will have no answers. While we stand united in the students' struggles against fascism, we must keep healthy debate and discussion alive, as that is what characterises the Left.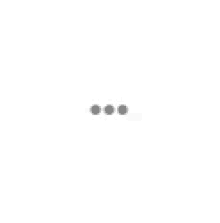 Kavita Krishnan, secretary of the All India Progressive Women's Association (AIPWA) and member of Communist Party of India (Marxist-Leninist), said the attempts to go soft on massacres under Congress rule will damage the credibility of the Left and student movement. 
...The 1984 Anti Sikh pogrom was just as much sponsored by state machinery and the ruling Congress Govt and party as the Gujarat 2002 pogrom was...Defending the Emergency as a lesser evil also makes no sense, but more important, 1984 pogrom wasn't the Emergency! Such attempts to go soft on massacres by the Congress can only damage the credibility of the Left and the student movement....
Twitter also had some bits of criticism and advice for Kanhaiya
Feature image source: PTI