Delhi's dense smog in the days after Diwali suddenly brought back the spotlight on the worrying air quality in the nation's capital. And there was a familiar culprit involved in worsening the quality of the air of the region: crop burning in Punjab and Haryana to prepare for the sowing of fresh crop.
American space agency NASA had highlighted the problem with an image released on October 25. They have now released a fresh image on November 2, in which they said that there were even more fires in Punjab. 
"Last week's image showed a large amount of fires in the area, but this week's, taken by the VIIRS instrument on Suomi NPP on November 01, 2016, shows at least twice as many fires in the same area," the space agency noted. 
Here's a contrast of the two images so you know just how bad it got in just a week: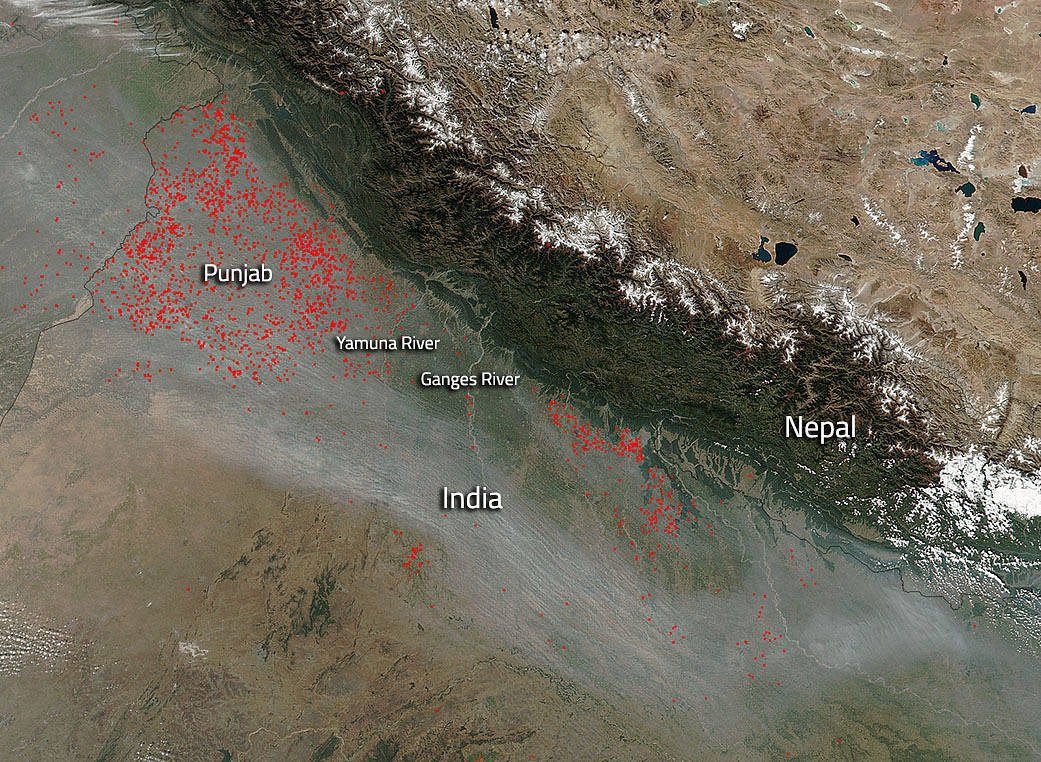 The image on the left shows the number of fires on November 2. The image on the right shows how many fires were lit on October 25. The number of red dots is much higher in the image on the left showing that there was a rise in the number of fires lit over a week. 
This despite the government's efforts to curb the stubble burning in which farmers burn the remnants of their crop to get rid of pests and clear the land. 
With Delhi recording dust levels at nearly 21 times higher than the permissible limit on Diwali, the central government on Monday summoned the governments of Punjab, Delhi, Haryana, Rajasthan and Uttar Pradesh over enforcing ban on stubble burning. 
Both the Haryana and Punjab governments have imposed a ban on burning of paddy and wheat residue and the erring farmers can also be prosecuted by authorities. Farmers are also being provided subsidies on farm implements for managing straw in a sustainable manner to stop the practice. 
However, as the NASA photos clearly show, none of these measures have worked.