As we enter the serpentine lanes of east Delhi's Trilokpuri locality, my Uber driver tenses up. These are the very lanes where angry young men with swords in their hands were photographed by most national dailies not that long ago.
"After dropping a customer here, I quickly switch off my phone and make my way out of the area, this is not the kind of place you would want to spend too much time at," he confesses. 
Makes sense, considering the abysmal track record the locality has when it comes to communal violence. Last Saturday, two groups of youths clashed at the heart of Trilokpuri, near Madina Masjid, following which police had to rush in reinforcements to ensure that there is not a repeat of the infamous 2014 Diwali curfew in the area.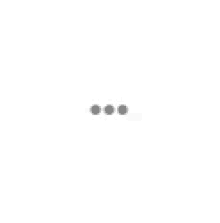 During the 2014 riots, members of the Hindu and Muslim community clashed after a group allegedly began building a temple near a mosque. A curfew was imposed at the area for a month and a half. In 2015 too there was a clash between two groups. According to reports, this clash too was communal in nature.
Last Saturday's clash brought with it horrific memories of the month-long turmoil that is now known as 2014 Diwali riots. Vicky Kataria, 23, remembers it like it was yesterday.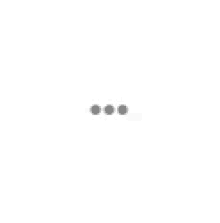 "That clash was over a Mata ki Chowki. Some people objected to the use of loudspeakers and then things got completely out of hand. When people started pelting stones at each other this time, I braced myself for the worst," says Vicky who runs a stationery shop right opposite the Madina Masjid. 
Bracing for the worst means only one thing for people of Trilokpuri. Locking themselves in and hoping that things will return to normalcy. "We always keep a stock of dry foods in our house," says Vicky. 
As a resettlement colony set up in the 1970s, Trilokpuri had a particularly difficult birth. In their book, Delhi Under the Emergency, John Dayal and Ajoy Bose mention how during the emergency in the mid 1970s, "slums were being cleared by massive demolition operations." The idea was to make Delhi "the most beautiful city in the world".  Which meant wiping ugly slums off the face of the city. Seven lakh people were being packed off to fringes of the city. A large chunk of them settled in Trilokpuri.
 Mohammad Aslam was in his late teens when he first came to Trilokpuri along with thousands of others like him in 1976, homeless, helpless and very angry. "We lived in slums near Turkman Gate. Our house was demolished by Indira Gandhi and we were brought here. There was nothing here. Just empty land," says Aslam.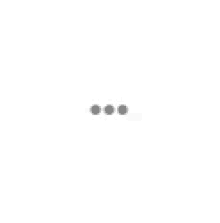 Trilokpuri then didn't have electricity, proper drainage system, water supply or schools. People were literally left to fend for themselves, claims Aslam. Today, he runs a chicken shop at block 33 of Trilokpuri and he claims that he is proud about the way the first batch of settlers made the place "habitable". 
Forty years later, the locality is a complex network of narrow lanes lined with two-storied concrete structures shooting off each other. It is inhabited mainly by working class people, namely mechanics, cooks, cleaners and drivers. It also has a burgeoning population of media professionals, doctors and businessmen.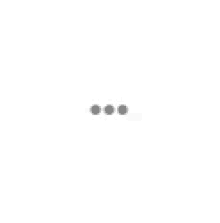 In forty years Trilokpuri has learnt to fend for itself. But it has not been able to shake off its legacy of violence.  
Sita Sharma, 74, has been a resident of the area since its inception. She has seen Trilokpuri burn "over and over again". "If you ask me there is something wrong with the water. I still remember the 1984 riots. It was horrible," she says. Sharma is referring to the anti-Sikh riots of 1984, when members of the Sikh community were systematically targeted by rioters and killed after the assassination of former Prime Minister, Indira Gandhi by her Sikh bodyguards . On November 2, 1984, around 351 people belonging to the Sikh community were allegedly killed in sector 32 area of Trilokpuri.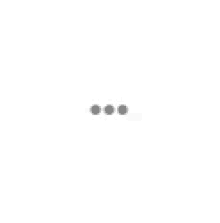 Today, Sharma is worried about her son Siddharth, who runs a grocery shop in  the Muslim-dominated block no 32 of Trilokpuri. Apparently, when Siddharth went to open his shop early on Friday morning, he found a pile of human shit on a roti at the gate of his shop. "Clearly, they were mocking Hindu rituals and were trying to incite violence. Some mischief maker wants to incite violence again. every year, before any religious festival it's the same story. People want some sort of a communal clash it seems," says Sharma. 
In the weeks leading to Diwali, Delhi police seems to be particularly cautious about Trilokpuri. Every corner of the 36 blocks of Trilokpuri seems to have police personnel. Rishipal, DCP (east) insists that Saturday's clash was not communal. "No one was hurt during the stone pelting. This was not a communal clash. However, we are alert during festivals at this area, especially after 2014," he says.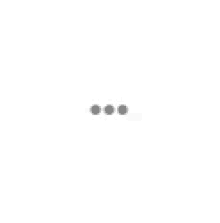 Uma Devi, 42, who runs an ironing shop right next to Madina Masjid, doesn't feel assured by this. "Even during the 2014 riots, police were there. What could they do? They actually made our lives more difficult Human beings are like animals when it comes to religious clashes. I couldn't step out of the house for 5 days during the riots. We survived on stale breads given by neighbours. I somehow sent off my two daughters to a relatives place during those two months. This place didn't seem safe then," says Uma. 
When she got to know about Saturday's clash, she sent her daughters to their relative's place again. "We live in constant fear of a riot breaking out," she says. 
Shohaib Khan, 35, an auto driver from block number 32, feels that everything gains a "communal" overtone in this area. "Even a simple fight ends up becoming a Hindu-Muslim thing. Even if two drunk people get into a scuffle, it always escalates to a communal clash," says Shohaib. But what is the reason behind this?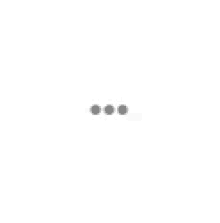 The reason, says Raju Dhingan, the AAP MLA of the Trilokpuri constituency, is the "complex socio-economic reality of the area". "20 per cent population of the Muslim. There is a huge Dalit population in the area too. They all live in close proximity of each other. Which makes Trilokpuri a melting pot of cultures. But it also makes it vulnerable to the malicious intents of mischief makers. Anyone can incite violence here if they say a Hindu is causing harm to Hindus and vice versa. That's what has been happening here. But the sad part is, Hindu-Muslims actually co-exist peacefully here. It's because of some people that we are getting bad name," says Dhingan. 
Yet, it will be foolhardy to lay the blame squarely on "bad people", says Bablu, 36, a medical representative who has lived in the area all his life. "There are so many jobless youths here here. All they do is get drunk and get into trouble. They are all very angry. Empty mind, as they say, is devil's workshop  ," he says. 
Indeed, the main villain of Trilokpuri, like in all troubled localities of cities around the world, is poverty and unemployment. According to a recent report, unemployment rate in urban India is 4.9 per cent. Delhi itself has more than 2.66 lakhs unemployed youths and settlements like Trilokpuri have the bulk of them. 
As I walk around the dusty bylanes of the area in the middle of a weekday, I see huddles of youngsters at every corner. Their anger and restlessness is not hidden by the faux leather jackets and skinny jeans, or the don't-mess-with-me look. "Most of them come from homes ruled over by alcoholic fathers, and all they look forward to is a life where the best hope is a government job as a sweeper," says Ritu Bakshi, a social activist who works for a night shelter in the area. No wonder then that they are all itching for a fight. 
"Maybe if they get proper jobs, proper opportunities, Trilokpuri will be a different place," says Bakshi. 
Is the government listening?