All it took for the Millennium City to come crashing down is a day of rain. There's knee-deep water on the roads, they have sunken in, traffic jams are 8-hours long, and people who live 15 minutes away from their offices are not able to reach their destinations even in 4 hours! Is this the Millennium city people signed up for? 
Gurugram is flooding, with no drainage system in place and no respite in sight. The blame game has begun. Delhi CM Kejriwal is blaming Gurugram CM ML Khattar, and Khattar is putting it on the former. But in this vacillation, nobody is coming to the rescue of people who are stuck in a day-long terrible traffic jam with no fault of theirs.
While the concerned officials are being indecisive, Twitter decided to make most of the situation. After all, humour does help lessen the pain and the long wait to move ahead an extra inch, right? 
Here are some gems off Twitter that might lift your spirits up in this damp, moody weather and the damn traffic jam: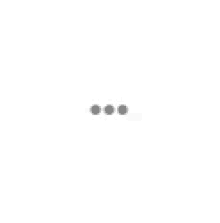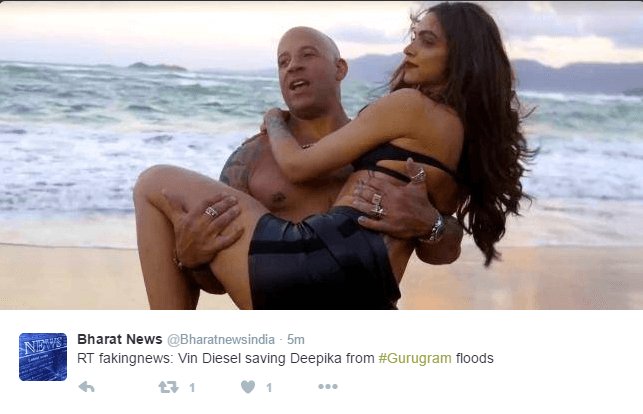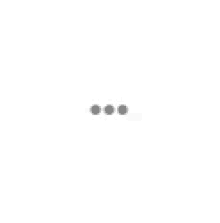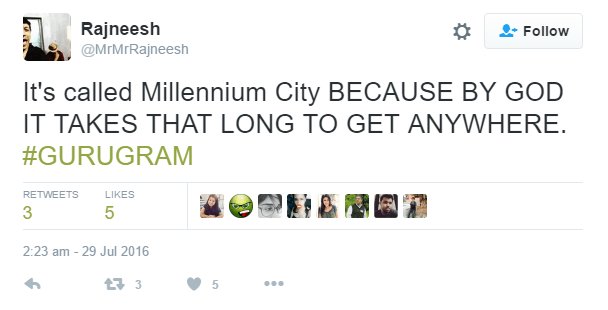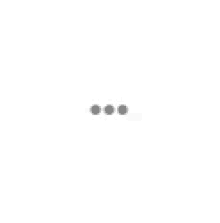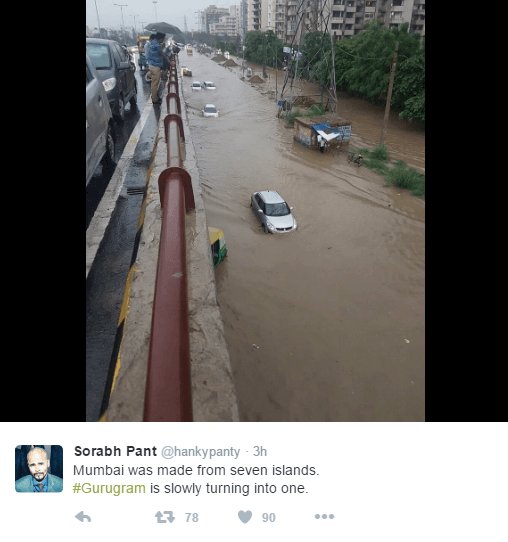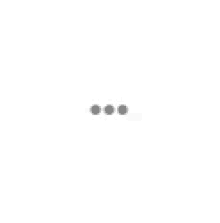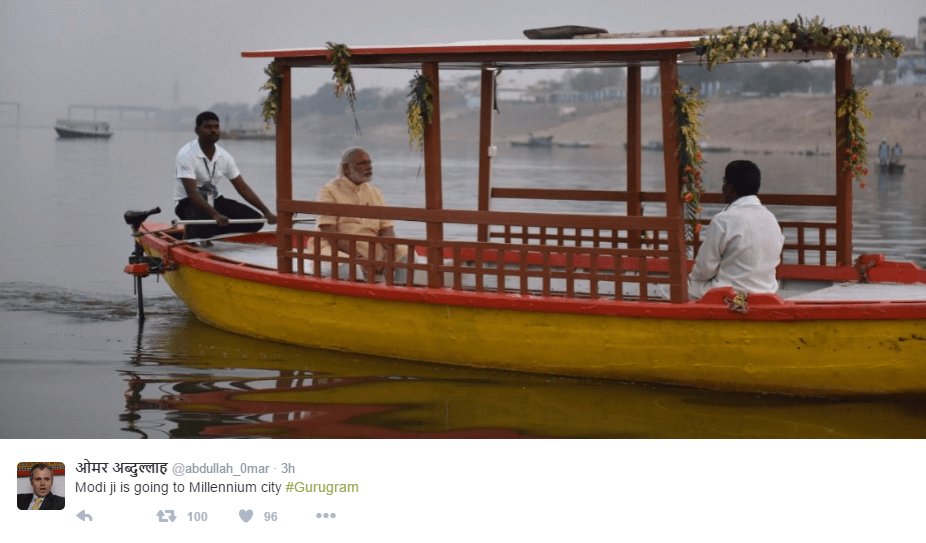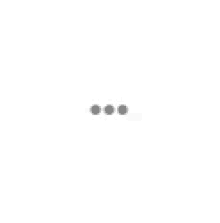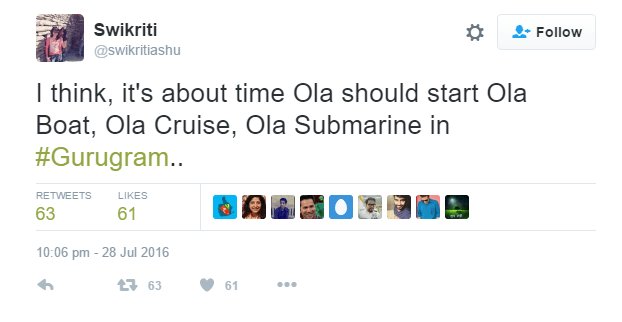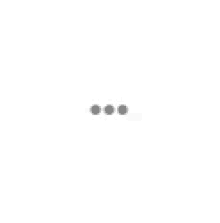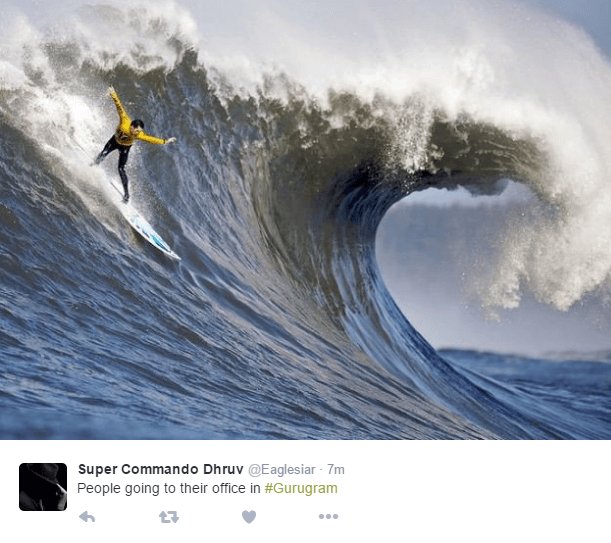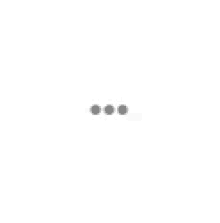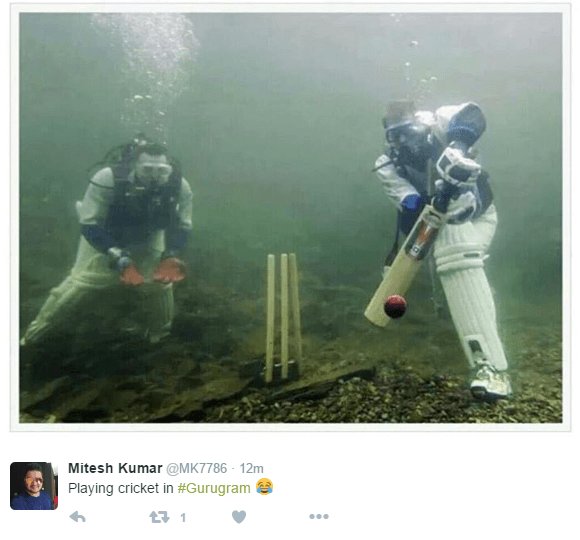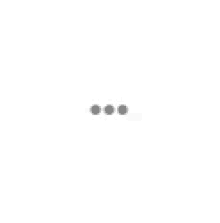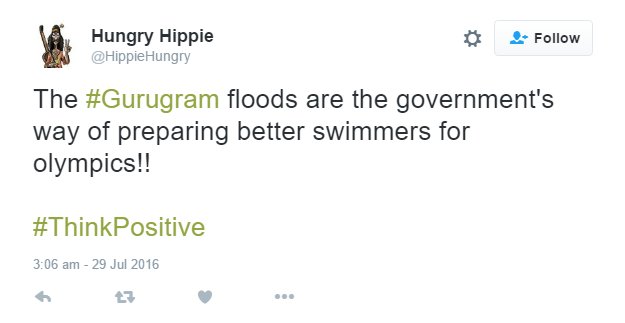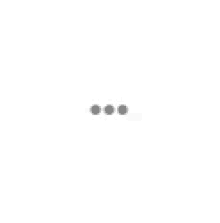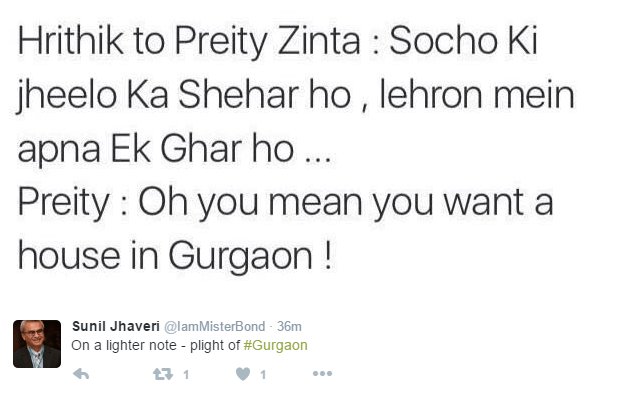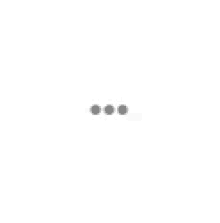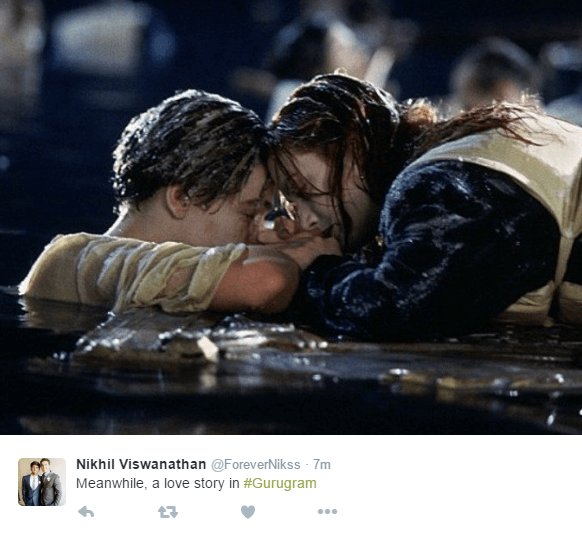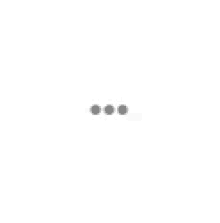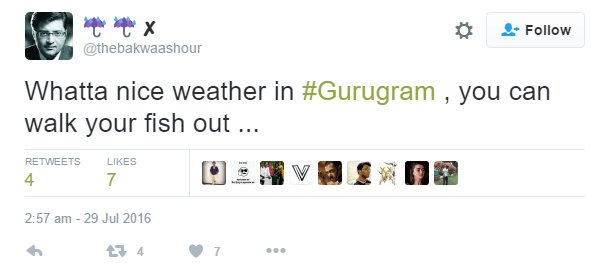 Take care, Gurugram!