Shots were fired before 2 blasts took place at the airport, reports Reuters

Belgian broadcaster Belga quoted official sources at a hospital as saying that at least 10 people were dead and 30 wounded . Here's what the site of the blast looked like soon after:
🔴 BELGIQUE PHOTO Pour mesurer la puissance des explosions à l'aéroport (via @Terror_Monitor) pic.twitter.com/gFtUinJ6XO

— infos140 (@infos140) March 22, 2016
Both blasts were in departure lounge of the airport. Here's a video recorded soon after:

Belgian government confirms there are victims at Brussels #Zaventem airport blast https://t.co/IGLX5ITKOk https://t.co/mcrwnnX5el

— BBC Breaking News (@BBCBreaking) March 22, 2016
Airport has been evacuated and all flights to the airport have been diverted or cancelled. Brussels Airport tweeted telling passengers "Don't come to the airport...Flights have been cancelled."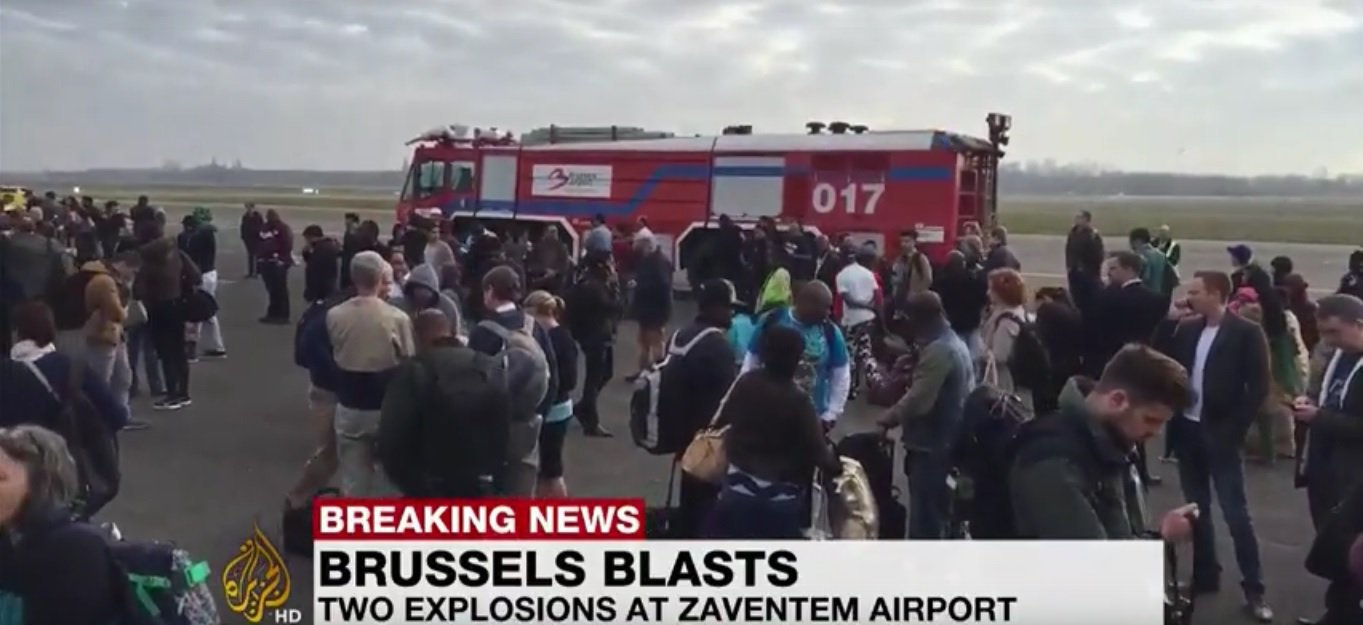 Shouts in Arabic heard shortly before the explosions at Brussels Airport, reported Belgian news agency Belga

There was also a explosion reported about half an hour later at a Brussels metro station close to EU institutions, reported Belgian broadcaster RTB. Here's a video recorded soon after:

Metro #Brussel nu pic.twitter.com/XewNyQhQS2 #zaventem #maalbeek

— Paul en Witteman (@Paulenwitteman) March 22, 2016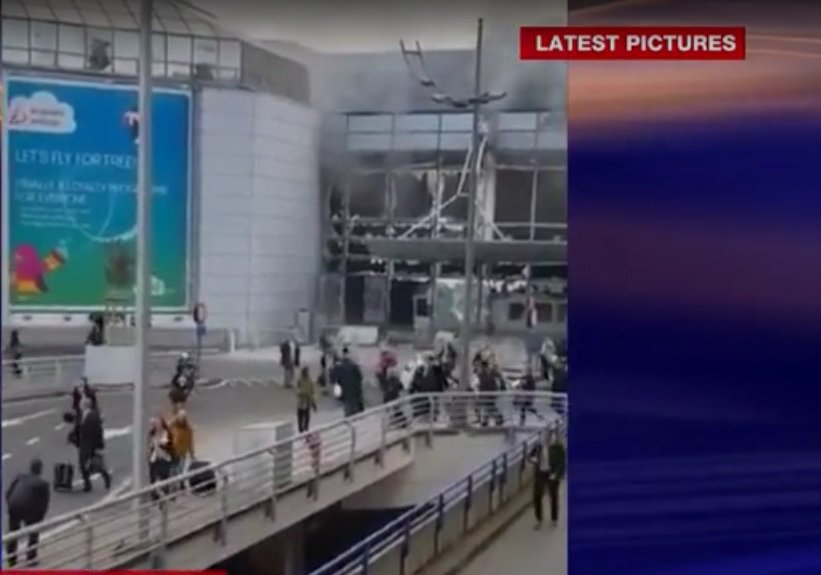 Belgium has raised its terror threat to the highest level
Here's where the two blasts took place in Brussels:
#NEWSGRAPHIC Explosions rock Brussels airport and metro service in Tuesday morning rush hour pic.twitter.com/fCUFNOfBoI

— AFP news agency (@AFP) March 22, 2016
India has said that there are no reports of any Indians being injured in the attacks so far:
# Brussels explosion: no report of Indian casualty, says external affairs ministry @htTweets

— Jayanth Jacob (@jayanthjacob) March 22, 2016
Jet Airways also said that its flight to Brussels was safe
@aitvlive Please refer to our official statement: pic.twitter.com/uydsmOed1g

— Jet Airways (@jetairways) March 22, 2016