Is it the end of Hollywood's most loved couple, Brad Pitt and Angelina Jolie? Then we can already hear the sounds of a million hearts shatter. For months, rumours suggested a possible divorce of Hollywood's hottest married couple, Brad Pitt and Angelina Jolie and now, reports of the actress facing health issues and a possible feud over their six kids have also started making trends on social media.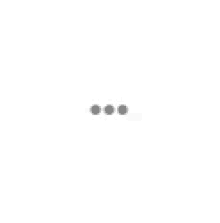 Starting this week a trend on Facebook surfaced claiming Jolie has been losing weight massively which was considered a sign of depression when Brad Pitt was accused of cheating on her with actress Marion Cotillard.
"The actress has been losing a considerable amount of weight and the divorce rumours that have plagued the Jolie-Pitt couple don't seem like they'll be stopping anytime soon," The Morning Ledger said. 
The Morning Ledger further mentioned Angelina did not pay much attention when Brad often flirted with his co-stars on the sets of  Five Seconds of Silence. While she ignored the matter Brad Pitt allegedly became emotionally attached to Marion Cotillard. The actor was also accused of sharing physical relationship with another co-star, Lizzy Caplan.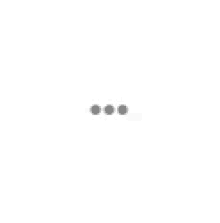 A report on the Hall of Fame Magazine had a completely different story to tell. 
"Angelina Jolie and Brad Pitt's marriage seems to be affected by Jolie's wicked personality and dark secrets connected to her past. The famous Hollywood couple's marriage faces tensions, as Pitt learns about her dark side," the Magazine said.
Brad Pitt and Angelina Jolie were married since 2014 and share six children together, three of whom are biological related to them while the others have been adopted from countries around the world. The two fell in love on the sets of Mr & Mrs Smith when Brad Pitt was already married to FRIENDS star Jennifer Aniston. 
Months ago, reports suggested that Brad Pitt and Angelina Jolie's marriage would soon come to an end as Pitt grew increasingly frustrated by Jolie's alleged jealousy over his friendships with other women.
Brad pitt and Lizzy Caplan on the set of the film "5 seconds of silence": Brad pitt and Lizzy Caplan Warm spr... https://t.co/czGQABvxpB

— Capelino (@OzonNewsCom) May 7, 2016
"The resentment has been eating away at Angelina. She's prone to think that since she was once Brad's co-star and seduced him away from his wife, the same will happen to her," a report by Hollywood Life mentioned. 
If this turns out to be true, history would pretty much be repeating itself only this time the victim will not be Jennifer anymore. However the couple Brad Pitt and Angelina Jolie have not yet spoken out about the ongoing divorce rumours yet. 
Feature image design: Ankita Patel