The twin Indian villages of Asola-Fatehpuri Beri located to the south of Delhi witnesses men training on the treadmill, lifting weights and contorting their bodies in the most amazing of ways, every morning and evening, sweating their muscles out. 
The village christened the "strongest village" in India, has the distinction of being the village which produces bouncers guarding the pubs in Delhi. 
Today, almost 90 percent of the men from the 50,000-strong village are employed as bouncers at night clubs in nearby cities like New Delhi.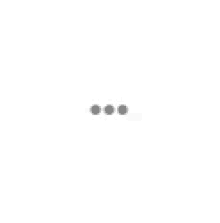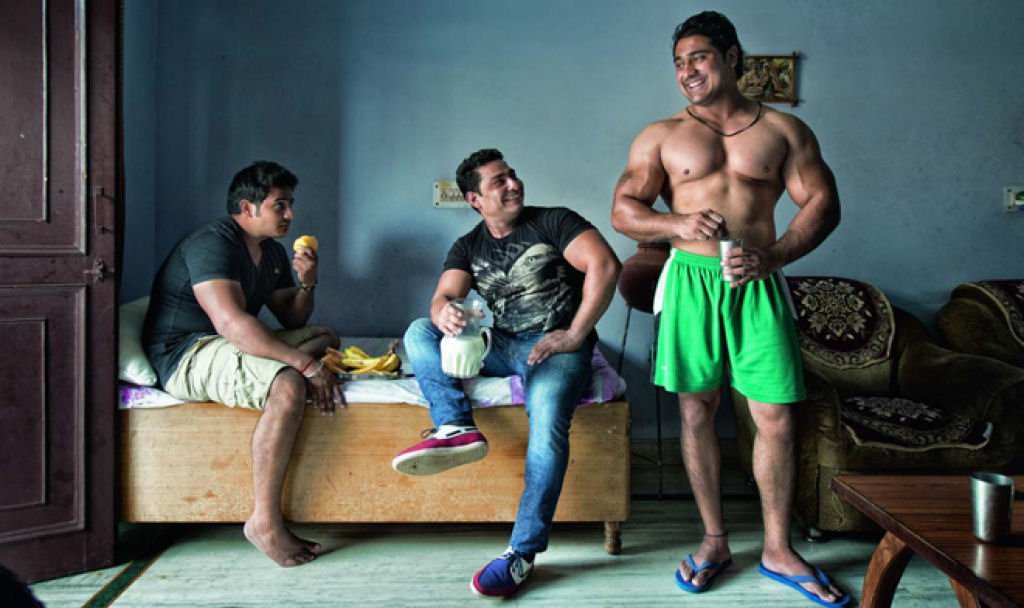 From teens to men nearing 50, a group of bodybuilders, wearing just a loin cloth, unite at the most popular training spot in the village, called the akhada (the wrestling arena) to burn their muscles and train themselves in body building. 
These muscles are their cash crops - these are the muscles that pay their bills. 
Instilling a habit of working out in young males is important, says Guru Lekhraj, a 75-year-old native of the Asola-Fatehpur village.
"Children are prone to bad behavior between the age of 17 and 27, but if we get the child interested in physical exercise and good health, bad behavior will not be an influence. This is what our ancestors have taught us as well. Who will teach if not the elders?"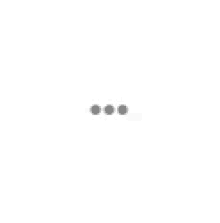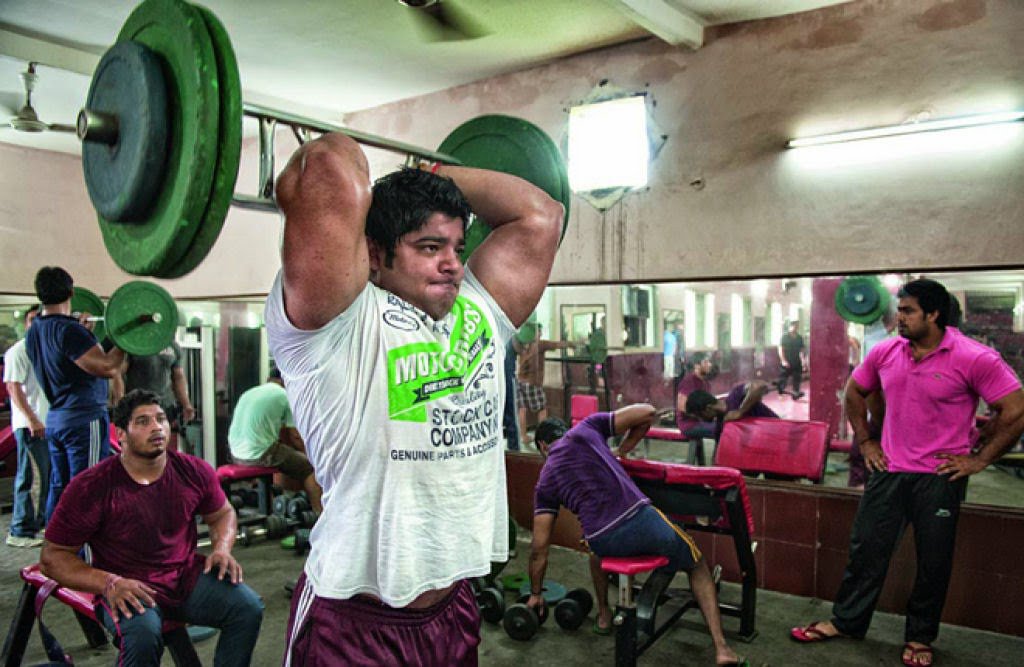 They workout for two hours every morning and evening to countour their bodies and make it fit the norm. 
They wrestle each other and beat their bodies to submission - they do hundreds of sit-ups and pushups everyday, while balancing bricks on their shoulders and even carry each other on their shoulders - all these to get themselves a job in the pubs of Delhi. They know how to make their bodies listen to them.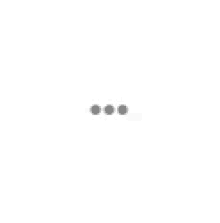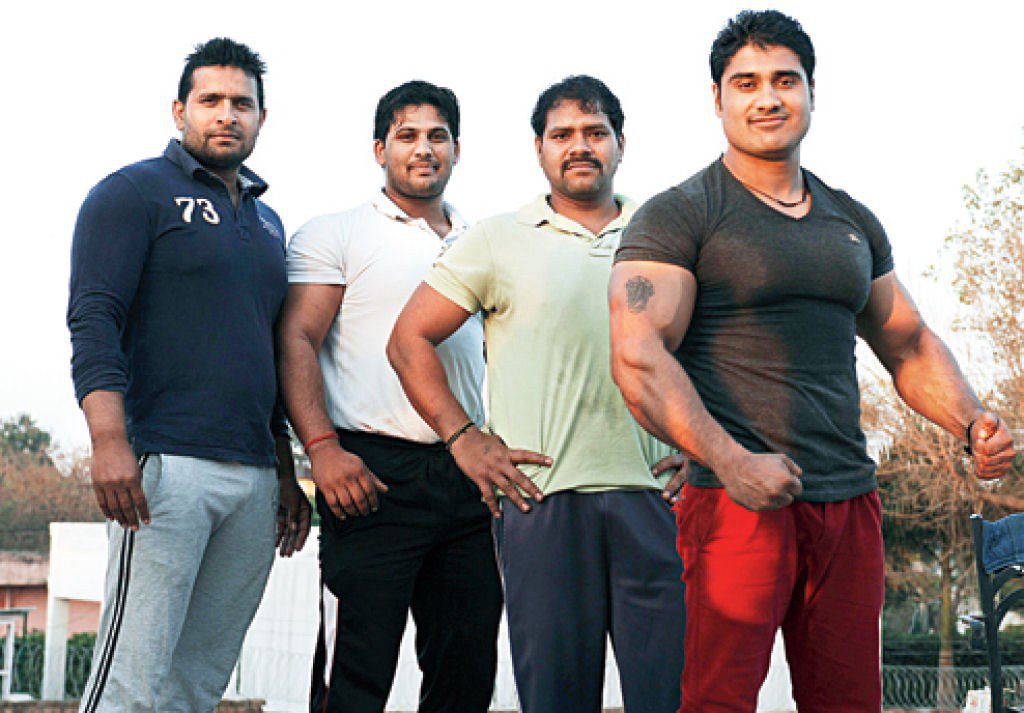 In case you are wondering how it all started, fifteen years back, Vijay Tanwar, missed out on a spot in India's wrestling team for Olympics and in an attempt to find a job that would make good use of his muscles, he got offered the job of a bouncer and took it up.
"I was the very first bouncer from this village," he admitted to CNN.
And the others followed.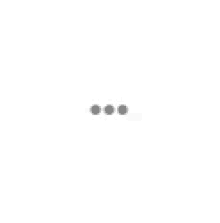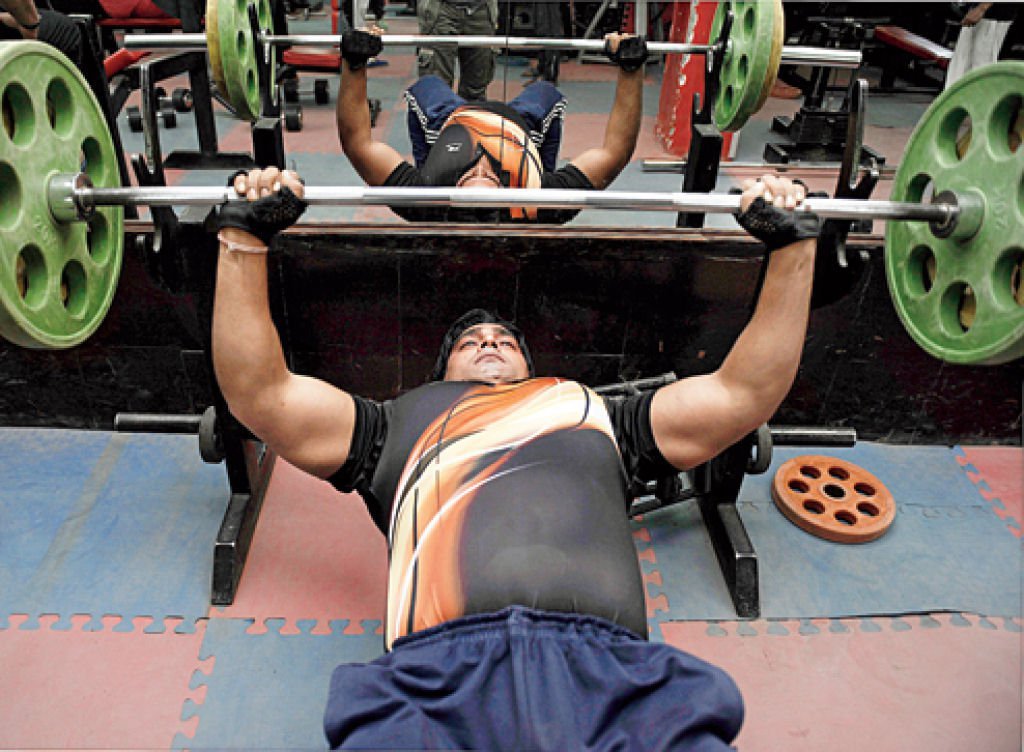 They don't drink or smoke and are on a diet that constitutes mainly protiens - like nuts, fruits, yoghurts and lot of milk.
Even if everyone hits the gym/exercise club, the younger generation still lives a dream of representing the country in Olympics someday. We wish it works out soon for you. With a little attention and effort from the government, maybe they will soon realise their dream and make the country proud. Talk about talent living in every nook and corner of India.
Take a look at the video: 
Their efforts can earn them a good living. Employers are willing to pay as much as Rs50,000 ($835) a month for the most intimidating musclemen, in a country where the average monthly income is just $100 - and for many far less.
Between a night club bouncer and an Olympic wrestler, is there a lack of opportunity in this village? We leave it on you to decide.