There's no shortage of the weird in the boundless online world and this image going viral can really only be explained by that logic.
On Monday, @Larose419 posted an intriguing picture of her newly-done nails on Twitter but the world wide web noticed... something was missing.
The OP had the world's brain itching pretty much immediately.
This bizarro manicured hand suddenly went sooper-duper viral. And that's not it. People started posting pictures of them magically making a four-fingered fist too.
The woman's index-finger-less hand got her so much attention, tweets came pouring in from around the world (especially France), bursting with curiosity.
"Why does she only have four fingers?"
"OK BUT WHY DO YOU ALL HAVE FOUR FINGERS I WANT TO KNOW"
Poor OP could. Not. Even.
When the OP was contacted, she revealed to BuzzFeed News that she's double-jointed and the photograph was originally meant as an inside joke for those that knew that.
She also showed us just how she pulled off making a four-fingered fist like some cartoon animal when she actually does have a fifth finger!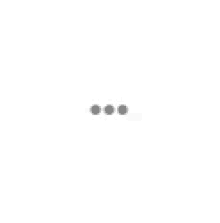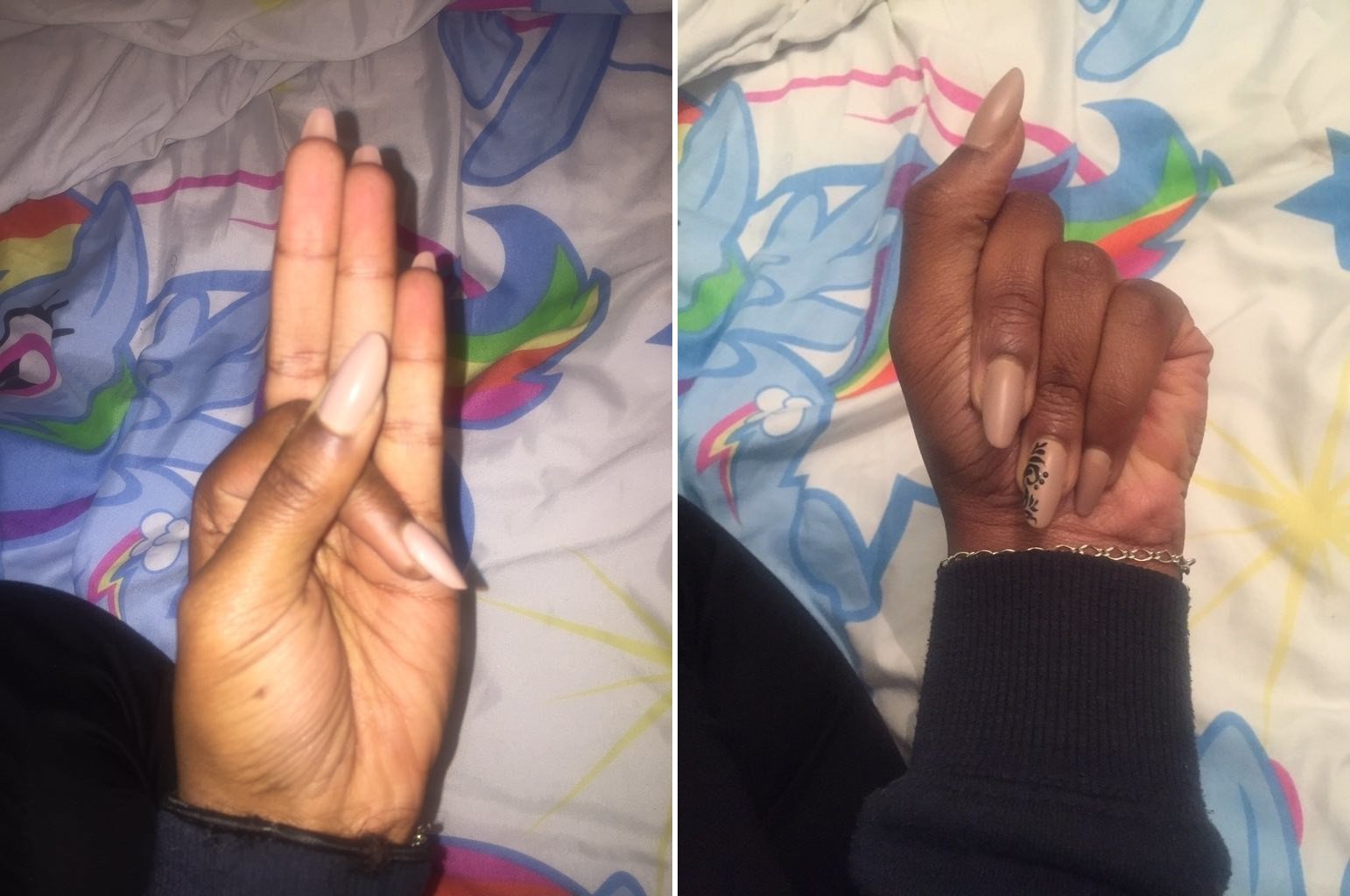 And I simply had to try my HAND at it!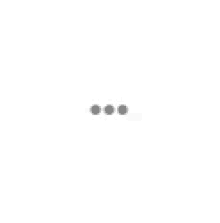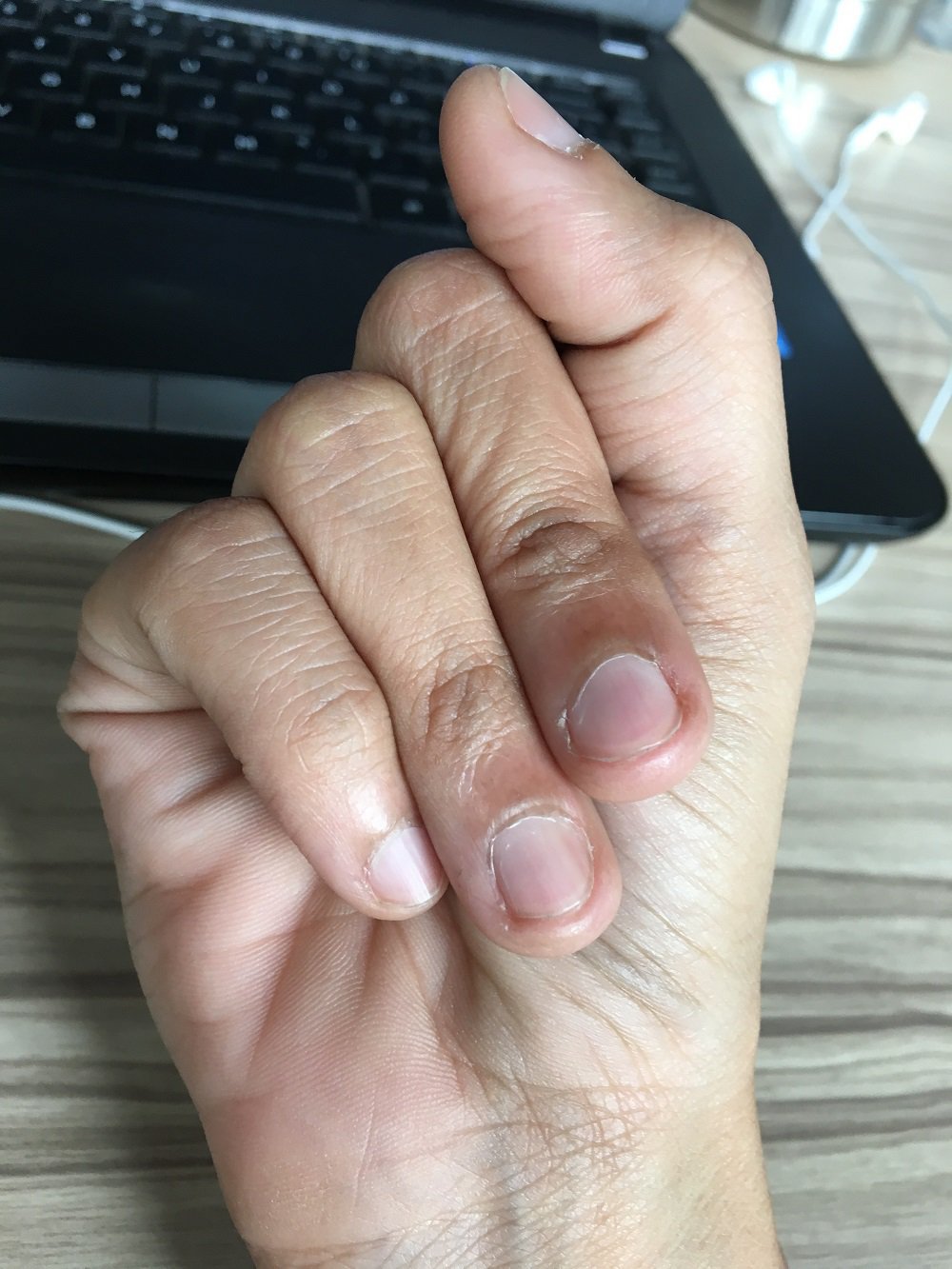 Nailed it! Yes, pun intended.
What felt like a harmless Twitter post she wouldn't have thought twice about turned into all this. But I suppose, these days, you never know what'll happen when you throw something on the world's 'miscellaneous' shelf - that's the Internet, beeteedubz.
Images sourced from Twitter via Larose 419