There's no shortage of the weird in the boundless online world and this image going viral can really only be explained by that logic.
On Monday, @Larose419 posted an intriguing picture of her newly-done nails on Twitter but the world wide web noticed... something was missing.
just got my nails done💅🏾 pic.twitter.com/6ojfjLcYEU

— Omo kekere (@Larose419) October 31, 2016
The OP had the world's brain itching pretty much immediately.
Something is missing here, but I can't put my finger on it 🤔 https://t.co/wTeN6Z5tWu

— CheekzAwb (@DaReal_Marsta) October 31, 2016
This bizarro manicured hand suddenly went sooper-duper viral. And that's not it. People started posting pictures of them magically making a four-fingered fist too.
@Larose419 omg same b 💕 pic.twitter.com/nFVM2T2pC9

— angry canjeelo™ (@versacejabi) October 31, 2016
@djazairocma @lbn_dmk @versacejabi @Larose419 pic.twitter.com/aB0D1TJA2K

— chaima du rif (@ShaLhm) November 1, 2016
The woman's index-finger-less hand got her so much attention, tweets came pouring in from around the world (especially France), bursting with curiosity.
Pourquoi elle a que 4 doigts? https://t.co/gphXhdIF9K

— younes (@wwLeaven) October 31, 2016
"Why does she only have four fingers?"
@versacejabi @Larose419 NN MAIS PK VS AVEZ TOUS 4 DOIGT LA JVE SAVOIR

— 🌙 (@djazairocma) November 1, 2016
"OK BUT WHY DO YOU ALL HAVE FOUR FINGERS I WANT TO KNOW"
Poor OP could. Not. Even.
I'm getting roasted on twitter by a whole bunch of french people rn & i can't even laugh at their jokes coz i don't understand french😔

— Omo kekere (@Larose419) November 1, 2016
When the OP was contacted, she revealed to BuzzFeed News that she's double-jointed and the photograph was originally meant as an inside joke for those that knew that.
She also showed us just how she pulled off making a four-fingered fist like some cartoon animal when she actually does have a fifth finger!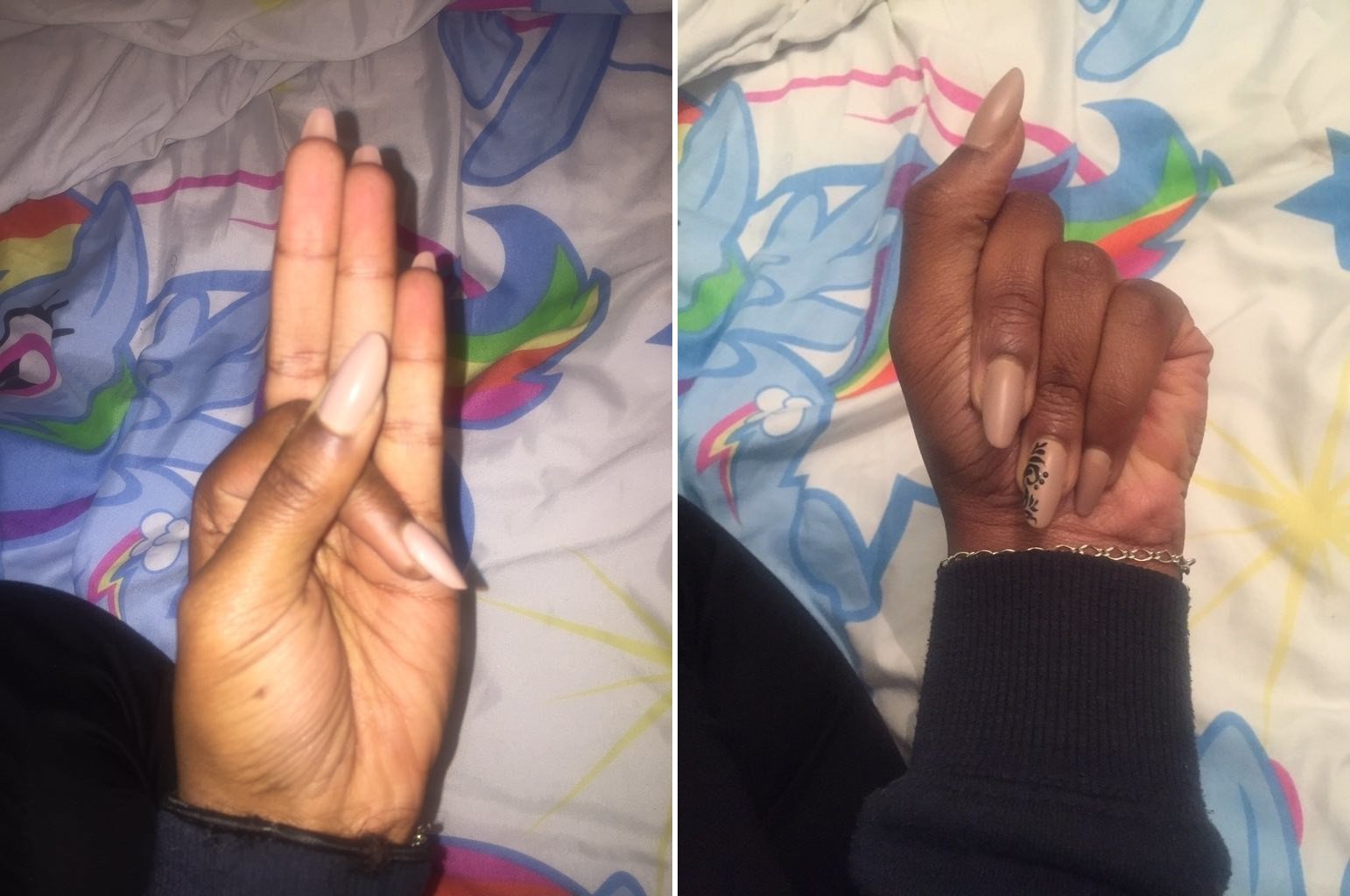 And I simply had to try my HAND at it!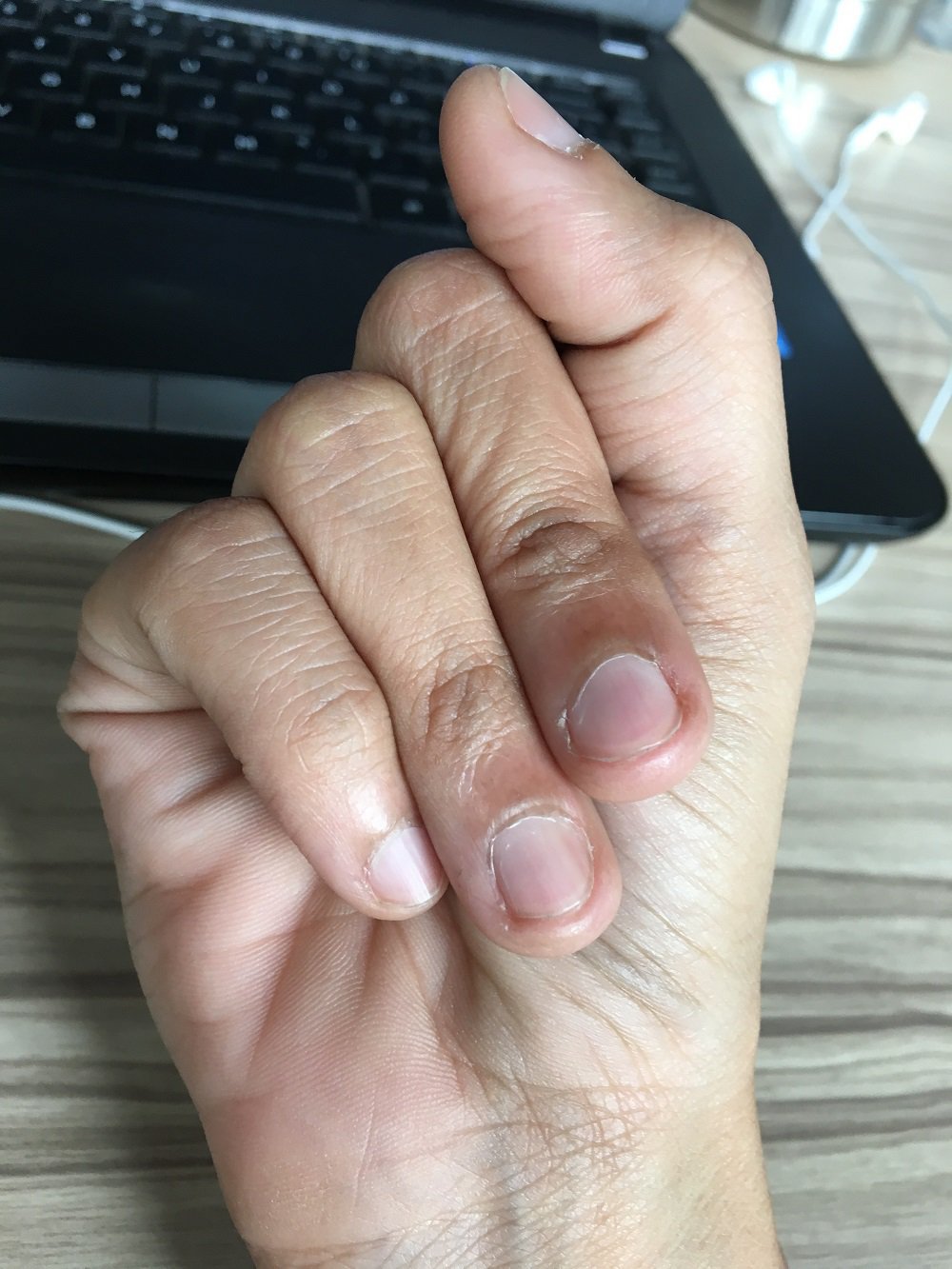 Nailed it! Yes, pun intended.
What felt like a harmless Twitter post she wouldn't have thought twice about turned into all this. But I suppose, these days, you never know what'll happen when you throw something on the world's 'miscellaneous' shelf - that's the Internet, beeteedubz.
Images sourced from Twitter via Larose 419