On Monday, around 100 news organisations around the world published investigations based on documents that they claim are leaks from the internal database of a global law firm based in Panama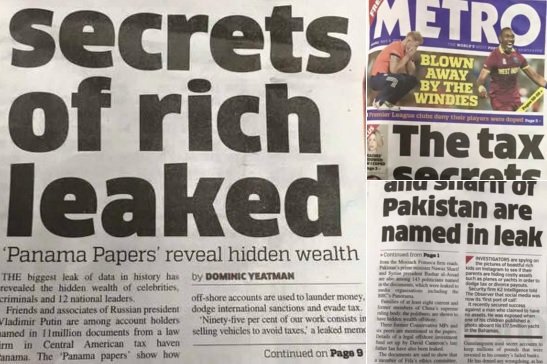 Named Mossack Fonseca, it is the world's fourth biggest offshore law company

In India, the findings were published in Indian Express

The documents have revealed the presence of offshore bank accounts of 140 politicians, public officials, and athletes across 200 countries

Having an offshore bank account as such is not illegal in many cases, but these are often used by people to create shell companies to hide their wealth, evade taxes or launder money

So the documents basically reveal how the firm helped some of the world's wealthiest people set up offshore companies and bank accounts to stash their wealth and make further investments

Some 2,14,000 offshore entities have been listed in the papers

The investigation was carried out the German newspaper Süddeutsche Zeitung. The paper said while its reporters obtained the documents from a "confidential source", it shared the documents with the International Consortium of Investigative Journalists (ICIJ)

The documents number 11 million and date back to 40 years. They amount to nearly 3 terabytes of data, including corporate records, financial filings, emails, and more

Gerard Ryle, director of the ICIJ, told BBC, "I think the leak will prove to be probably the biggest blow the offshore world has ever taken because of the extent of the documents."
To know who are the Indians named in the documents, read here
To know who are the world leaders named in the documents, read here