Ayodhya: The Sawant residence is bang opposite the Clock tower at Faizabad town. The tower's ornate steeple peers in from the sitting room window of the two-room flat. "That horrible day, when the Babri masjid was brought down, I heard commotion outside. It was about 1 in the noon, I know because I checked the clock. I remember asking my neighbour what the issue was. Unhone tod dala masjid ko (they have demolished the mosque) he said. I immediately made arrangements to send my family to my relative's at Lucknow," says Amit Sawant, 75, a retired central government employee. 
All roads from the bustling Clock square of Faizabad lead to Ayodhya. The disputed Ramjanmabhoomi-Babri Masjid site is just seven kilometeres away from here. Amit Sawant calls the site where the mosque stood-"ground zero".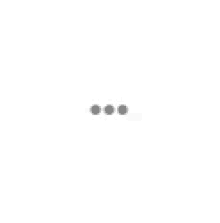 Ayodhya and Faizabad are sister towns which all but merge into each other. A half-made gate welcomes you to the "holy-city" city of Ayodhya as you drive through Faizabad. The gate, in its incompleteness, seems to warn you that you are entering a city in limbo.
"It's like we are still stuck in 1992," says Amit Sawant's 25-year-old  grandson, Abhishek Sawant.
24 years ago, when Ayodhya was burning, Abhishek was less than a year old. "But I know everything about that day to the last detail. Not a day passes in our household when the incident is not mentioned," says Abhishek, who is an intern with a local newspaper.
The embers of that fire, Abhishek insists, are still not cold. "If you ask any Hindu youth, they will say that they want peace. But they will also say that a temple should be built at the site. Same goes for a Mulsim youth," says Abhishek. 
Amit Sawant, shakes his head in disappointment. "I don't know how long will it take to wash away that blot of a day. I have seen how hatred spreads like wildfire. Let the place just be," he says.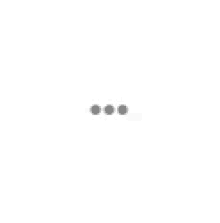 The Hanumangarhi market place at the heart of Ayodhya is slowly stirring itself awake in a weekend morning. Like in all temple towns, the economy of Ayodhya revolves around the hundreds of temples that dot it. "There is a small temple in every household here," says Abhishek Sawant, who is our guide for the day. 
At an old-fashioned barber shop in the market, which not-very-imaginatively calls itself Ram Lala Hair Salon, posters of Salman Khan from different phases in his career act as a catalogue for customers. Rajat Pal Singh, 22, is having a hard time describing an under cut to Mahesh Sharma, his hair dresser.
Rajat is home for a holiday from Bangalore, where he is pursuing an engineering degree from Ramaiya College. "I hate coming home because things are so back-dated here. There has been no development here in ages. I feel like we are still stuck in dark ages," says Singh, whose family is in the catering business in Ayodhya. 
Singh feels that the city will finally stride towards a better future if when the temple is built at the disputed site. "I really don't care about the temple that much. I was not born when the incident happened. But I have heard about it so much that I am tired it. Everyone in my family wants peace, but they also believe that a temple should be built at the site. There was a temple there and it has been proven.  It's about justice," says Singh. 
The proof that Singh mentions are findings of the Archaeological Survey of India (ASI) that excavated the Ram Janm Bhoomi site at the direction of the Lucknow Bench of the Allahabad High Court Uttar Pradesh in 2003 and found remains of a temple. 
"What is wrong is that a mosque was broken on the assumption that a temple used to exist there. To make a temple exactly where the mosque used to be is not acceptable," says Haji Mehboob, 73, a petitioner at the Ayodhya case.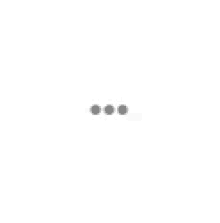 Siraj Ahmad, 25, a driver with a private travel agency in Ayodhya, agrees. "I would rather not have a structure there at all. I don't care much about the issue anymore but I also fear that if a temple is built on the site right now, it will be like digging out old wounds. It will be a slap on the face of the Muslim community," says Ahmad. 
Rajat Kumar Sonkar, a constable from UP police, guards the road that leads to the disputed site for the past two years. The 25-year-old  says that the worst thing he hasseen in his five-year-long career was the Fiazabad riots of 2012, when communal riots broke out in both the towns when a Durga Puja procession was pelted by stones by allged Muslim rabble rousers. "It was a pre-planned political game. I see how easily opinions can be swayed and how impressionable young minds fall prey to such ideas. I am sure the Babri Masjid demolation was carried out in similar manner for political gains," says Sonkar.
Do the youth of Ayodhya-Faizabad  believe that political parties like BJP and Samajwadi Party are attempting  to communalize voters and risk the fragile peace in Ayodhya with recent announcements of building a Ram Museum and a theme park in the town? "We don't even have a decent cinema hall in both these towns. What will we do with a Ram Leela theme Park? Lucknow is getting metro, while we are getting a theme park. Come to think of it, it's a good thing. Maybe it will get us some jobs," says Ahmad. 
Here are our other Ayodhya stories- 
I Was There When Babri Masjid Was Razed To The Ground & This Is What Shocked Me The Most
How A Masjid Was Razed To The Ground, A Picture Story