Earlier this week, a catastrophe hit B-town. The Filmfare Awards were announced and a member of the Bollywood royalty wasn't recognised. 
In case you missed out on all the drama, here is a lowdown.  Harshvardhan Kapoor, who believes he made a scintillating debut with Mirziya last year, was denied Bollywood's most 'unimportant' award, the Filmfare Best Debut trophy, at a glittering function in Mumbai a few days ago.
While we don't have the exact footage of Harshvardhan Kapoor's reaction when Diljit Dosanjh went up to stage to collect the award, insiders tell us this is a close approximation. 
Can you really blame him? Hours before the award ceremony, the man had expressed his excitement about his date with the black lady, by putting up this picture on Instagram.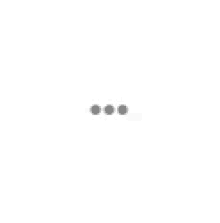 Soon after, Kapoor spoke to ScoopWhoop News  to express his indignation. "Diljit made his first appearance in Tere Naal Pyaar Ho Gaya and has also done several regional films. Jim Sarbh was amazing in Neerja too in the same category. How the Filmfare decides should be revised as it was Jim's promising debut and it's his first film too" said Kapoor.
But this is not another article to shame the silver-spoon Kapoor. Nope, we believe the good people of Twitter have told him whatever he needs to know about the fine art of losing gracefully. 
What worries us is the editor of India's most popular film magazine, Filmfare (which organises the award ceremony), chose to respond to Harshvardhan Kapoor with this.                                            
The sense of self entitlement some of these newcomer actors have is beyond imagination. If only they were half as talented.

— anewradha (@anewradha) January 19, 2017
What Anuradha Chaudhury seems to suggest here is that a "newcomer actor" has no right to his or her opinion. Really? You are the executive editor of a popular film magazine which organises, arguably, the most-coveted awards in the business, and that's how you choose to dismiss a contrarian opinion? 
When Kapoor expressed his disappointment with the award, he at least chose to mask it with a thin veneer of modesty. He said he felt there were other deserving candidates for the award, citing Jim Sarbh, his sister Sonam Kapoor's co-actor in Neerja, as one of them. 
Chaudhury's response, in comparison, seems almost vitriolic. 
The thing is, this is not the first time a Bollywood actor has expressed disappointment with the Filmfare Awards and the jury's choice of winners. Aamir Khan, most famously, boycotted the awards a few decades ago after several of his early performances were overlooked by the award jury. Ajay Devgn too expressed his disappointment with Filmfare Awards in no uncertain terms. 
"I have always made it a point to never take those awards... They (the organisers of private awards) need maximum number of stars to attend their ceremony, so they call you up and tell you that if you attend their event, they will give you an award. So what is the point of getting an award only if you will attend the show? And if you are unable to make it at the last minute … the chit with the name of the winner changes and another actor gets the trophy. I have lost faith in such ceremonies," said Devgn in an earlier interview. 
Recently, Rishi Kapoor confessed to have "bought" his Filmfare Best Actor trophy in 1973 in his autobiography. 
Which is why, Chaudhury should have exercised much more caution before reacting so callously. If indeed she felt the need to respond to Harshvardhan Kapoor's rant she could have done so by giving us some insights on the selection procedure. 
That would have been a much-needed clarification because Diljit Dosanjh isn't the first known face to have won Filmfare Award for Best Debut Male. Aamir Khan, who had starred in two leading roles (Raakh and Holi) before Qayamat Se Qayamat Tak (1988) won the Best Debut trophy for the film. As did Juhi Chawla, who was the second lead in the 1985 film Sultanat. Asin, who was already an established star in Tamil cinema before her Bollywood debut Ghajini (2008), won a Best Debut Award for that film too. 
Clearly, there is a different train of logic when it comes to deciding the winners of Filmfare awards. If Chaudhury doesn't want to reveal the machinations of the same, she certainly has no business dismissing contrary opinions. 
All said and done, some good might come out of the Chaudhury-Kapoor feud. Maybe Chaudhury might decide to give Harshvardhan Kapoor the coveted black lady and shut him up for good next year. After all, this is Bollywood and everything is fair game here.