In a bid to ease the examination blues among students and to prevent them from committing suicides, the Madhya Pradesh government will introduce yoga as a part of the curriculum in government schools. The schools will have a period dedicated to yoga from the next academic year that is, 2017-18.
Minister of state for education Deepak Joshi told Hindustan Times that while yoga classes were being given as part of physical training, they have now decided to have classes dedicated for yoga. 
"In some schools this class has already started but we will formally introduce it in the coming session. Our attempt is to de-stress students and help them in living a healthy and stable life," he said.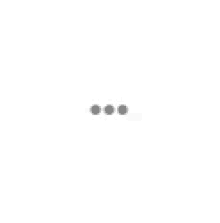 According to the National Crime National Crime Record Bureau (NCRB), student suicides increased by an alarming 240 % between the year 2005 and 2014, reports India Today. 
In 2014, Madhya Pradesh Chief Minister Shivraj Singh Chouhan had announced that yoga would be a part of school curriculum. It was done after Prime Minister Narendra Modi's proposal to declare June 21 as International Yoga Day was accepted by the United Nations General Assembly. However, the MP government's initiative didn't take off as planned as several Muslim and Christian communities termed it a move to promote saffron agenda, reports The Times of India.  
(All images sourced from PTI)