We often hear that we have only one life. But how many times do we really ponder over the fact that time is in fact running out for us? Instead of being grateful for what we have, a majority of us prefer sulking about the things that we don't have.
But that's not how a few courageous acid attack survivors live their life. These women don't let difficulties define them. And wearing the love for life on their sleeve, they are now learning the art of tattooing!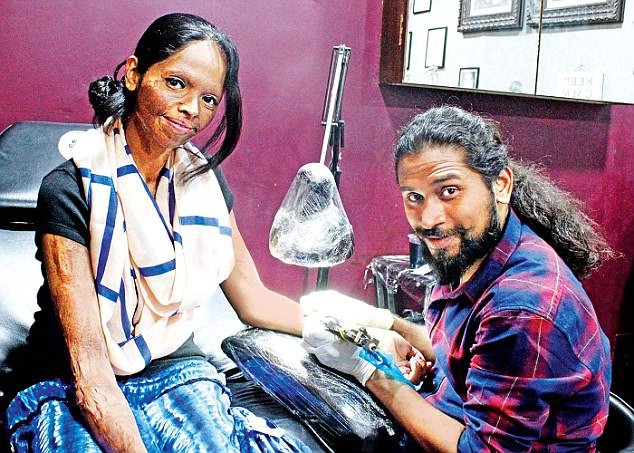 Laxmi Saa, the director of Chhanv Foundation, an NGO that helps victims of acid attacks lead a normal life, got a tattoo of the word, Freedom, along with four other survivors.
As reported by Daily Mail, she said:
I am getting a meaningful tattoo which connects to my soul. It is symbolic to freedom because I want to show society what free will is, and what having an opinion means to us. This tattoo career workshop is in line with what we strive for, and therefore we are happy to collaborate.
Vikas Malani, the founder of Body Canvas Tattoos, who conducted the workshop, has previously worked with victims of domestic abuse and believes that this workshop is about giving back to society.
Keep up the spirit, ladies!
H/T: dailymail.co.uk