While he's been all over the news for bringing to light the real-life story of Arunachalam Muruganantham to the big screen with his newest release Padman, even in real life, Akshay Kumar is doing his bit to fight the stigma around menstruation and ease the process of procuring a sanitary pad for women.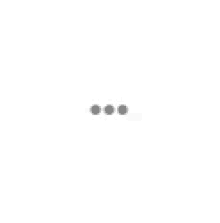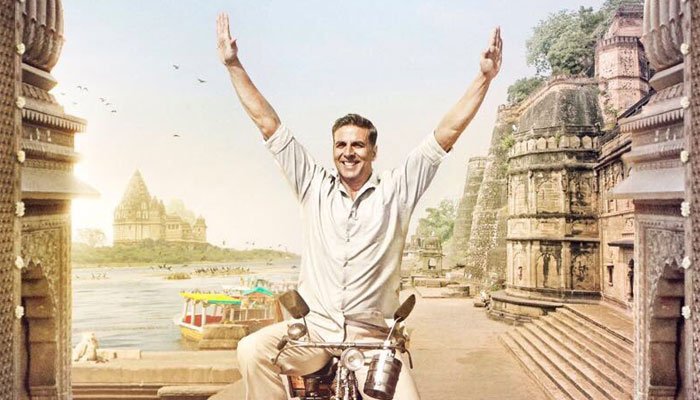 Joining hands with Shiv Sena leader, Aaditya Thackeray, Akshay inaugurated a vending machine that the two have installed at Mumbai Central ST Bus Depot, a popular spot for the city's locals.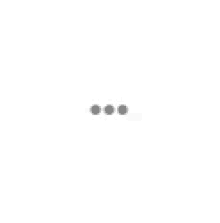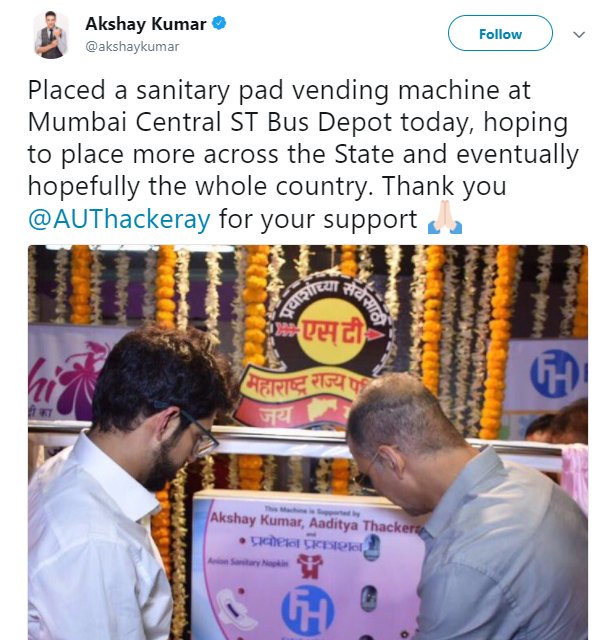 Needless to say, Thackeray thanked the actor for all that he's done for the cause of menstrual hygiene for women & also congratulated him for the success of Padman.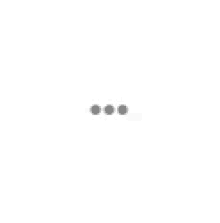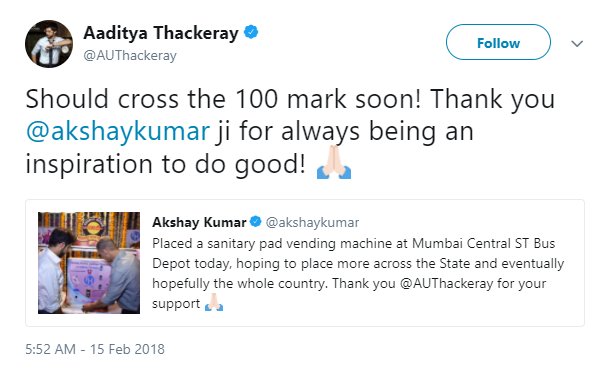 The duo plan to set up more such vending machines across Mumbai & the whole of Maharashtra soon. 
It's wonderful to see an actor not restrict their good deeds just during the promotions of the film. More power to you, Akshay!