The riots in Saharanpur are a part and parcel of the vote-bank politics of Uttar Pradesh. Saharanpur has always been sensitive to caste politics; it faced clashes in 2014 between Sikhs and Muslims and now in 2017, between Dalits and Thakurs. 
The city has 53% Hindus, Sikh and Jain votes and around 41% Muslim votes.
After a series of incidents, the city saw a fresh bout of violence between Dalits and Thakurs on Tuesday leaving one dead and several injured. Since then, the state government has transferred senior police officers, invoked Section 144 and suspended internet services.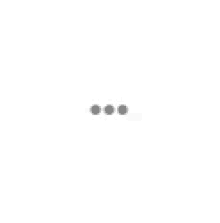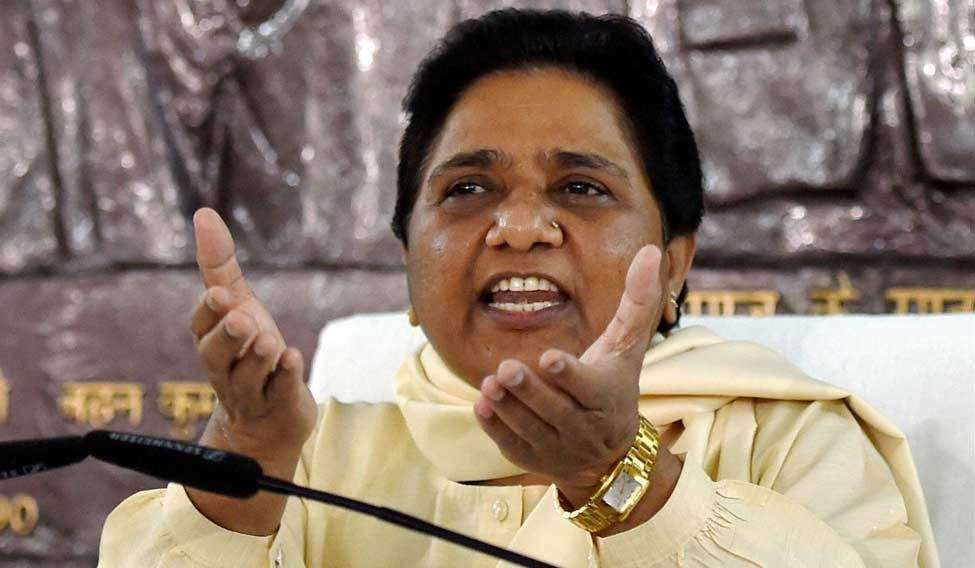 But just what's happening in Saharanpur? Here's a timeline to help you understand:
Just what triggered it all?
It all started in April when some BJP activists, led by local MP Raghav Lakhanpal Sharma, took out a march on April 20 in Sadak Dudhli, a Muslim dominated village. The rally, without administration's permission, was taken out to mark Ambedkar Jayanti.
The MP's alleged words that "he would not allow Saharanpur to become Kashmir" evoked strong condemnation from SP leaders like Sudhir Panwar and Dalit activists like Satish Prakash, reported The Hindu.
Residents of the village, particularly Muslims, were against this as they decided that there was no need for such a rally since Dalits had already celebrated on April 14. Tensions rose and eventually, Raghav's supporters and Muslim residents clashed, leading to the rally being called off mid-way.
There are allegations that Raghav's supporters also attacked the local police chief's house. The police later registered two FIRs against Raghav and 300 other unidentified protesters.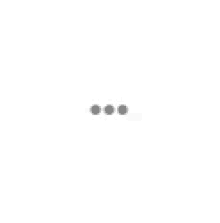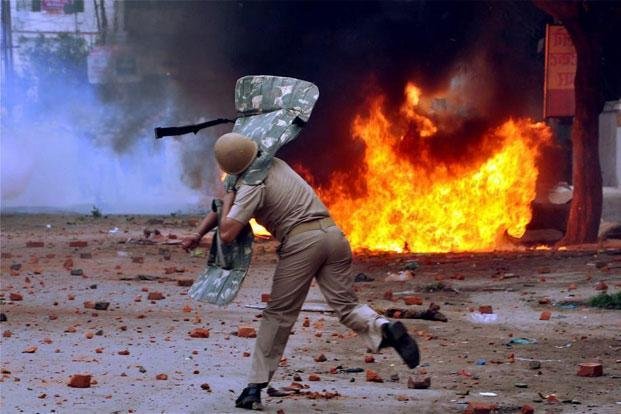 On May 5, a Dalit group objected to a procession by Thakurs to mark the birth anniversary of Rajput king Maharana Pratap. Violence erupted, in which a 35-year-old Thakur from a nearby village, Sumit Rajput, was killed.
As per reports, Thakurs vandalised and torched the homes of Dalits as an act of vengeance. At least 15 Dalits were hospitalised and 22 of their homes burnt.
As per Dalits, the Thakurs were only trying to intimidate them because in the past, they allegedly carried out no such rallies. They said it was being done because the new chief minister of UP, Yogi Adityanath, is an upper-caste Thakur.
Some reports said the Dalits had objected to the loud music played at the event. Some other reports said the Dalits were full of anger at being prevented from installing an Ambedkar bust in a temple a few days ago by Thakurs, reported The Scroll.
On May 9, Dalits organised a 'mahapanchyat' in Saharanpur's Gandhipark to protest against alleged police inaction against Thakurs. They also demanded compensation for those affected in May 5 violence. 
Reportedly, the police showed highhandedness in dealing with the 'mahapanchayat'.
As per reports, the police thrashed protesters and fired rubber bullets to restrain the crowd. At least six protesters were arrested and supplementary forces deployed across the city to control the situation.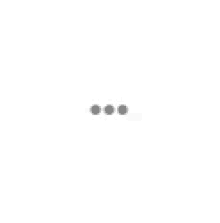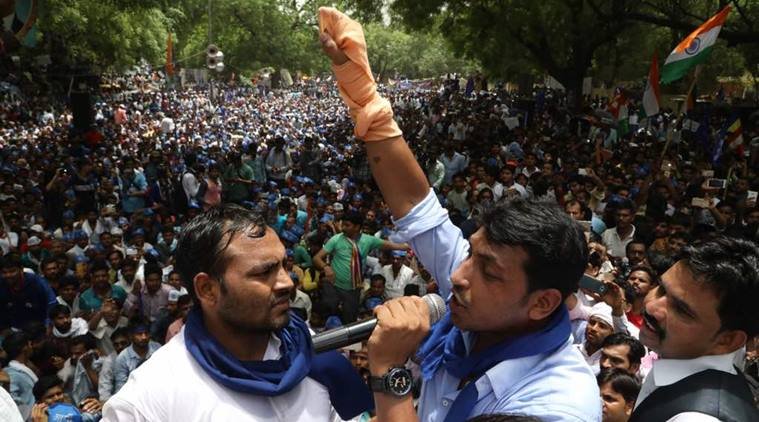 On May 21, thousands of Dalits gathered at New Delhi's Jantar Mantar to protesting against the Uttar Pradesh government's alleged silence on the Saharanpur caste-based riots.
Led by one Bhim Sena, comprising youths from Saharanpur district and nearby towns, the rally was joined by student members of Left parties such as All India Students Association and Communist Party of India (Marxist-Leninist, reported Firstpost.
The UP police in turn hinted that the  Bhim Sena could be behind May 9 violence and said they would investigate if they have Naxal links. The police said they were ready to use the draconian National Security Act on the Sena's leaders.
Notably, the Bhim Army was formed in 2015 by Vinay Ratna Singh and Chandrashekhar, both fresh out of college students.
And what did the protesters demand? They wanted all cases against Dalit youths scrapped, and adequate compensation for those whose houses were burnt.
Manoj Rana, a 26-year-old Thakur, told PTI, "The Dalit group is said to be two-year-old, but we never heard of it. It sprang into action only after the assembly elections. Opposition parties, especially the BSP, suffered a severe drubbing in the polls. Fearing for their future, they are orchestrating riots."
Notably, Mayawati's Bahujan Samaj Party, which won four of seven assembly seats in Saharanpur in 2012, drew a blank this time.
Dal Singh, a 60-year-old Dalit, told PTI, "With Yogi Adityanath, a Thakur, at the helm of the government, members of his community are asserting their authority. During the BSP rule, they used to say 'do not even touch Dalits. They are high-voltage power lines'. Now, they have unleashed carnage. This government is barely two months old, five years is a long time." 
Rajya Sabha MP and former chairman of the National Commission for Scheduled Castes, PL Punia, told PTI, "Kshatriyas inflicted atrocities on Dalits and the administration was complicit in the deed. BJP leaders enacted a drama of leading an Ambedkar rally in Sadak Dudhli. The party is openly supporting Thakurs."
May 24: Fresh bout of violence after Mayawati's visit
The clashes erupted again on Tuesday after BSP supremo Mayawati visited the area. region on Tuesday.
As per reports, a group of Dalits allegedly threw stones at the houses of a few Rajputs in Shabbirpur which led to a clash-like situation.
Senior Superintendent of Police S Dubey told news agency ANI that 24 persons were arrested for the clashes. Officers like Senior Superintendent of Police SC Dubey and District Magistrate of Saharanpur NP Singh have been transferred for failing to control the violence.
The situation turned so fatal that CRPC Section 144 was invoked to control law and order. Moreover, late night on May 24, mobile internet and messaging services were also suspended.
Probe has raised questions over the role of newly formed outfit Bhim Sena
A nine-page report prepared by the UP Police and local intelligence hints at BSP's role in supporting Bhim Sena. The report has been handed over to Chief Minister Yogi Adityanath. 
The report says that BSP supremo Mayawati's brother Anand was in touch with Bhim Sena chief Chandrashekhar through a third party.
As per reports, unnamed police officers have said that in one of the surveillance tapes, a Bhim Army volunteer is supposedly heard saying that Chandrasekhar has ordered them to identify a village with less Thakur population and eliminate them with the help of boys from outside the village.