Animals have time and again, shown us the true meaning of humanity, loyalty, friendship and love. Some have sacrificed their lives for their loved ones while others have inspired masses with their good deeds. Confused? Here are some examples of animals who have shown us what it means to be selfless, giving, courageous and brave. 
1. Phil, the elephant who cares about the environment. 
A video of Phil went viral on social media where he can be seen picking up litter and putting it in the waste bin. He is setting the right example for us humans, who are busy polluting the planet.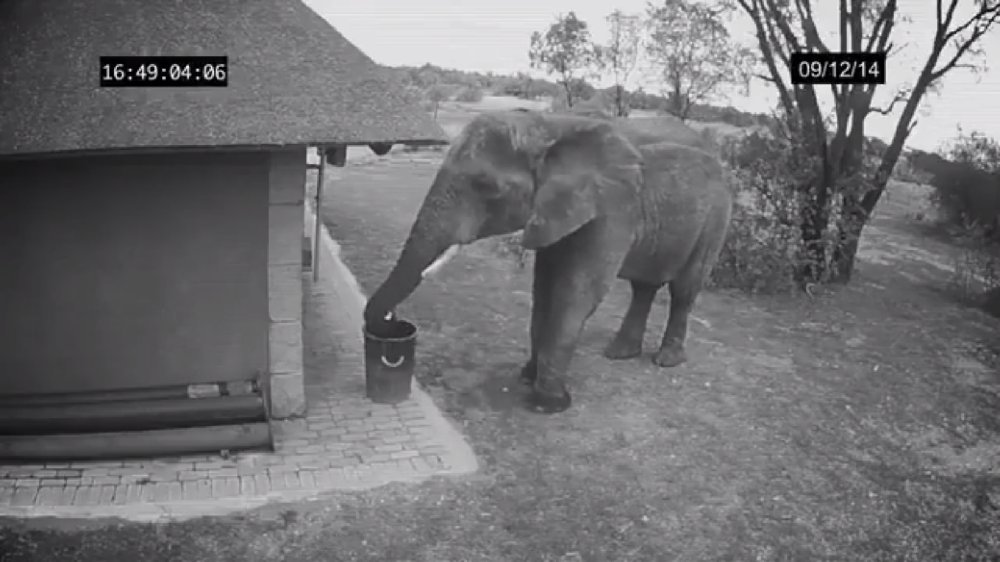 2. Bear, the doggo who helped rescue officials to look for Koalas who survived the Australia fires. 
Brave Bear, is a rescue dog who was part of a rescue team that was searching for Koalas who survived the Australia wild fires. His powerful nose helped in locating survivors and saving their lives.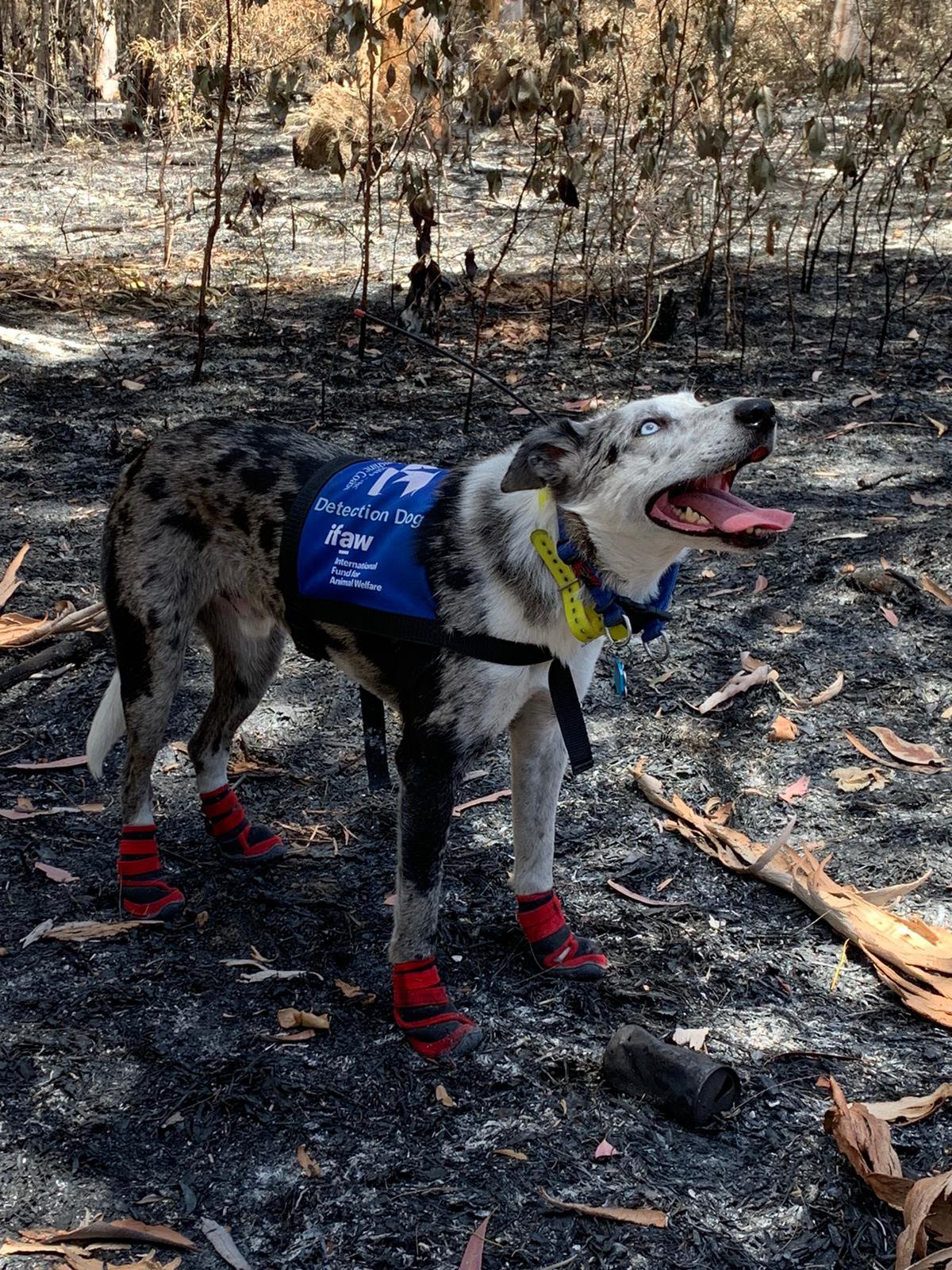 3. A cute squirrel who was photographed sharing its food with birds. 
A tiny squirrel was clicked while it was busy eating a biscuit and sharing it with two other birds. This was truly a kind gesture that we humans should learn from. The squirrel taught us the true meaning of humanity. 

4. A rescued doggo named Serenity braved the cold to keep a litter of kittens warm by shielding them. 
This two-year-old mongrel took care of a litter of abandoned kittens from the cold weather in Canada by protecting them and keeping them safe.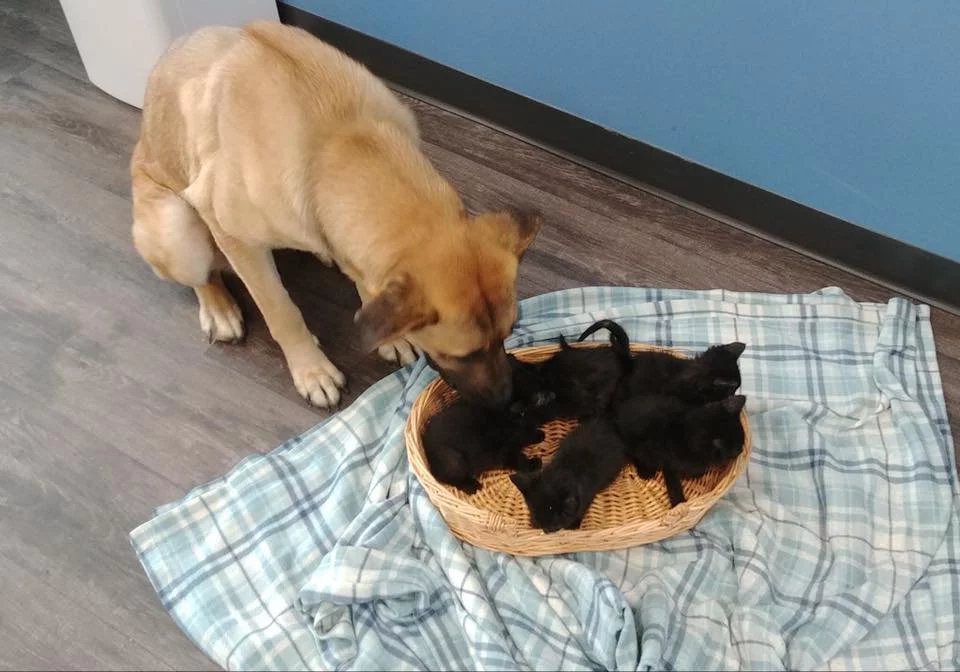 5. This abandoned dog now helps cops nab travelers who break rules. 
The canine who is fondly called Chinnaponnu was abandoned at a railway station in Chennai but now, he works with the local cops to catch mischievous travelers who break the rules.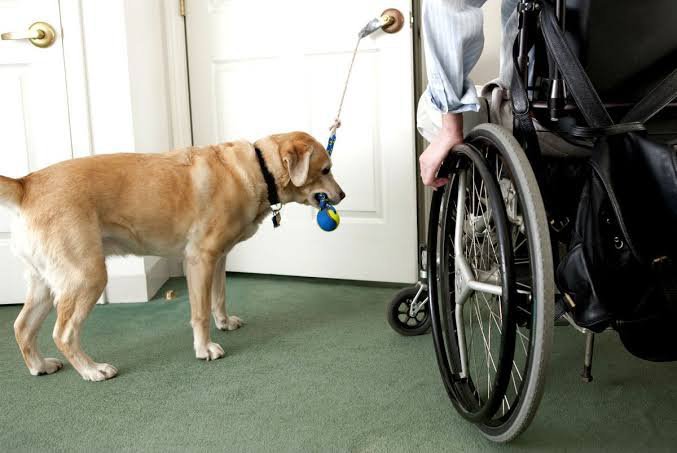 6. Leo, a lost doggo who waited at the same spot for four years, for his owner to return. 
This cutie patiently waited for his owner at the same spot for four years in a hope to re-unite with his owners. He was finally given shelter by a family who claimed Leo looked like Bon-Bon, their dog who went missing over 4 years ago.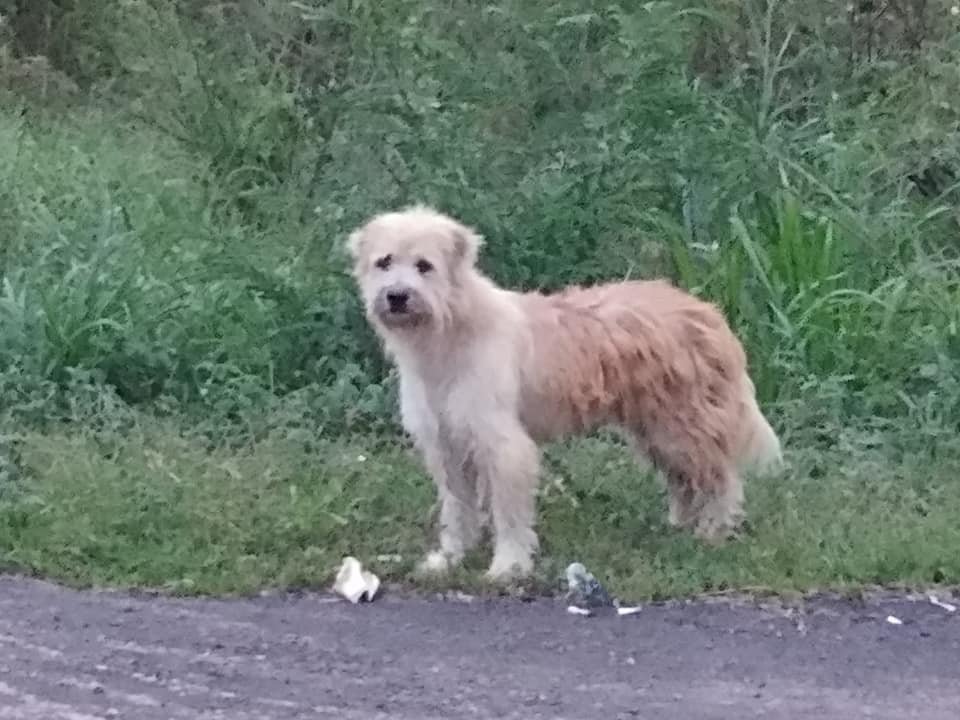 7. An eight-month old Pitbull who sacrificed his life to save two kids from a poisonous snake. 
Zeus was a brave Pitbull who died while saving his owner's kids from a poisonous snake. He succumbed to his injuries after fighting and killing a coral snake.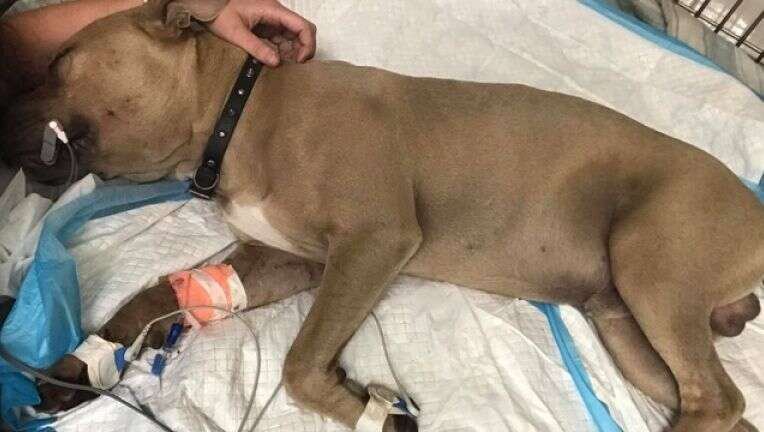 8. Diesel, the doggo who helped Afroz Shah clean up Versova Beach in Mumbai. 
Diesel, a four-legged friendly canine participated in one of the largest and most successful beach clean-ups in Mumbai. He was actively involved in running and plucking the plastic out. Unfortunately, he died in October this year. 

Diesel – our four legged canine friend
cleaned the beach with us.

Any plastic on the beach invited his ire – he would run and pluck the plastic out.

A true volunteer – we lost him last night.

And as fate has it – where he cleaned – he found his resting place – on the beach. pic.twitter.com/vEyk1PKFri

— Afroz shah (@AfrozShah1) October 10, 2019
9. Zippy, a doggo saved his entire family from a blaze that broke out in the house's attic. 
A Jack Russell Terrier named Zippy sacrificed his life and saved his entire family by alerting them about a fire that started in the attic of the house. He died because of too much smoke.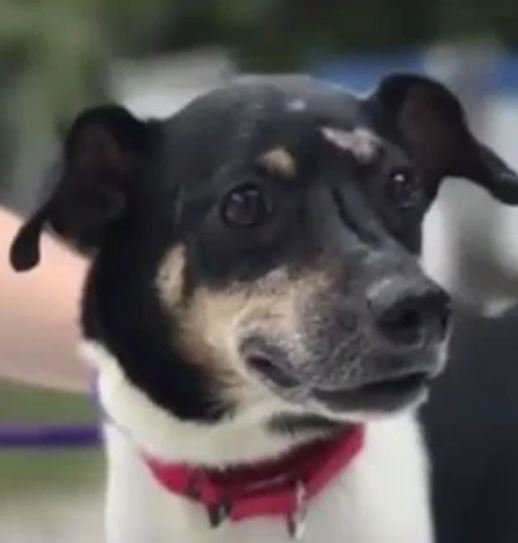 10. Piglet, the deaf & blind doggo who inspires school kids to overcome everyday challenges. 
This cute little fluffer, who is deaf and blind also suffers from anxiety but now he has become an inspiration for school kids as he helps them overcome their differences and challenges on a daily basis so that they don't feel insecure. 

11. A doggo named Harry who still leaves space on their bed for his deceased BFF. 
Harry's friend George died of kidney failure so in his remembrance Harry still leaves space for his deceased bestie on their bed .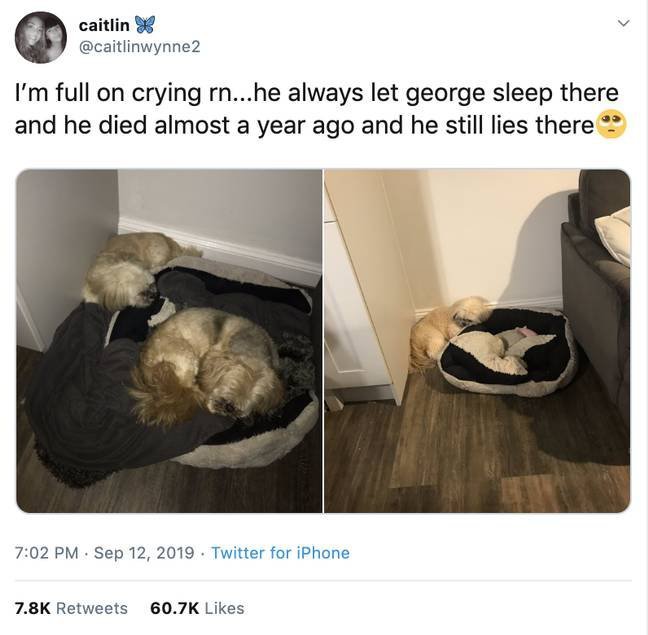 12. Dolphin mom adopted a whale calf and raised him as her own for 3 years. 
A wild bottlenose dolphin mom adopted a melon-head whale calf in the coastal waters of French Polynesia and has been taking care of him since 2014. The melon-head calf has also completely adapted himself to the dolphin society.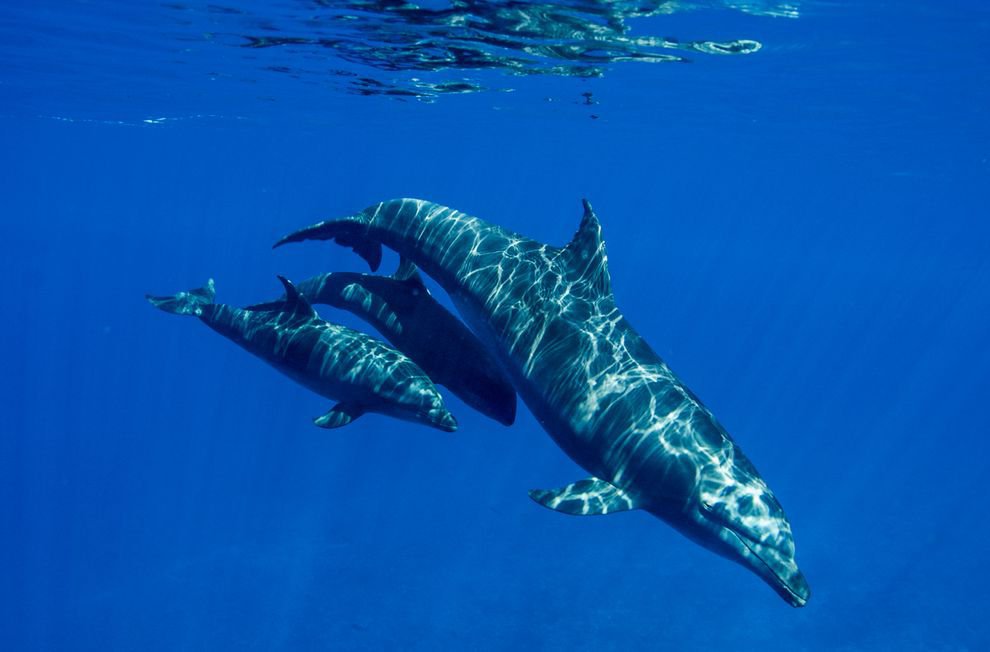 13. Watson, a doggo who is helping his BFF Kiko heal from cancer. 
The retriever-duo went viral on the internet for being the hugging doggos. After Kiko was diagnosed with cancer, Watson was right beside his best friend and brother, hugging him with all his love because that is what friendship is all about. 

Truly inspiring!