How much do you love your pets? Clearly not as much as this couple from Alabama, who built a 13ft bed for this seven dogs. Just so they wouldn't have to compromise on some cuddle time with their fluffy pets. 
This custom bed was made by the couple, Jennifer Taylor, 49, and her husband Steve, 60 by using two king-sized mattresses. They also used two doors to make the headboard which they hand-painted 'to make them look nice.' Jennifer shared how she wanted her five dachshunds – Leyden, Robin, Sophie, Juno and Julia, and two French bulldogs – Brooklyn and Hemingway to share their bed.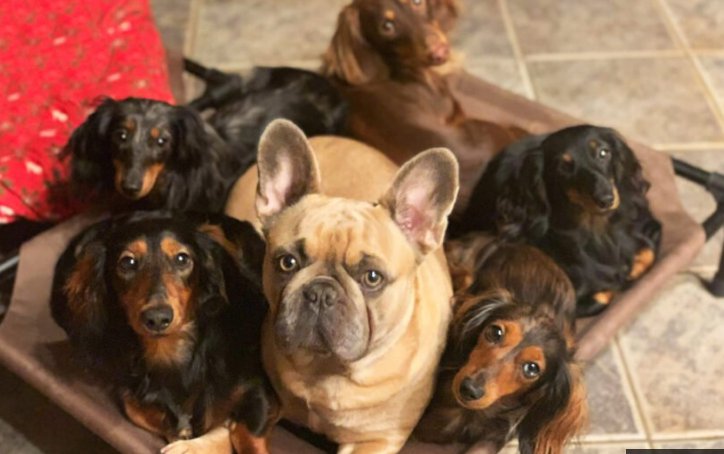 My whole house has basically become a dog shrine! It was way too many dogs to have in a normal sized bed with you at once. With that in mind, Steve and I decided to build a huge 13 foot bed so both us and the dogs could sleep in it. We wanted to make the foster dogs feel at home – as well as our owns pups of course – so built the bed so they could be super comfy and cosy with us.
-Jennifer Taylor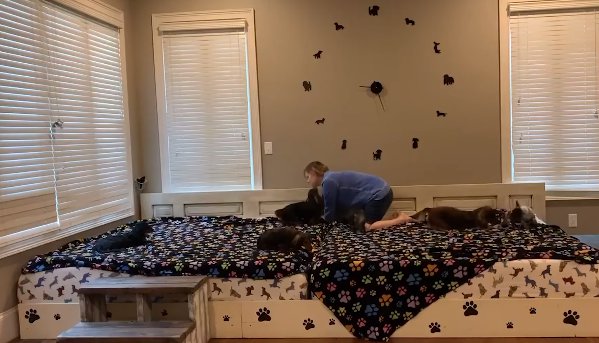 Beware of the dog hair!