Harish Verma, a leader of the Bharatiya Janata Party (BJP), has been arrested after over 200 cows died in a shelter he runs in the Rajpur Village of Chhattisgarh's Durg district. Doctors claim that the reason for the deaths is "starvation and lack of medicines."
The deaths came to the limelight after villagers informed officials about trenches being dug to bury the cows. The exact number of deaths is yet to be ascertained, with the toll likely to increase in the coming days.
"We noticed JCB machines operating near the cow shelter two days ago and we informed some media persons. When we reached here, we found that many trenches were being dug to bury the dead cows lying on the ground. They were at least 200 in number," said Seva Ram Sahu, the husband of the Rajpur Sarpanch.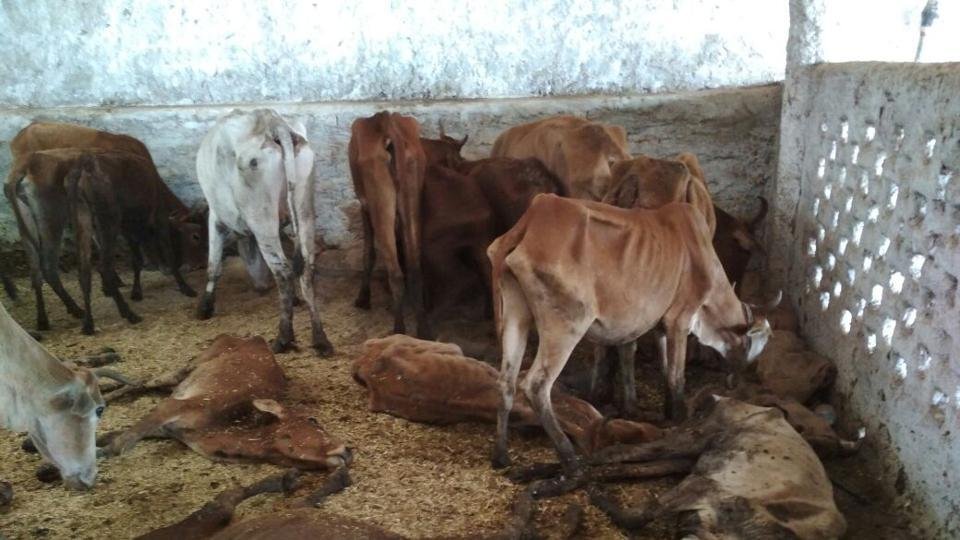 But Verma, who has been running the shelter for the past 7 years, refused to accept responsibility for the deaths. He blamed the government, saying that they hadn't provided any support despite his repeated requests for the last 2 years.
"My gaushala (cow shelter) is overcrowded . There are more than 650 cows against the capacity of 220. I have intimated the government many times that I am not able feed them, but in vain. More than Rs 10 lakh meant for the gaushala is pending with the government but they have not granted till now. I am not guilty for the deaths," said Verma.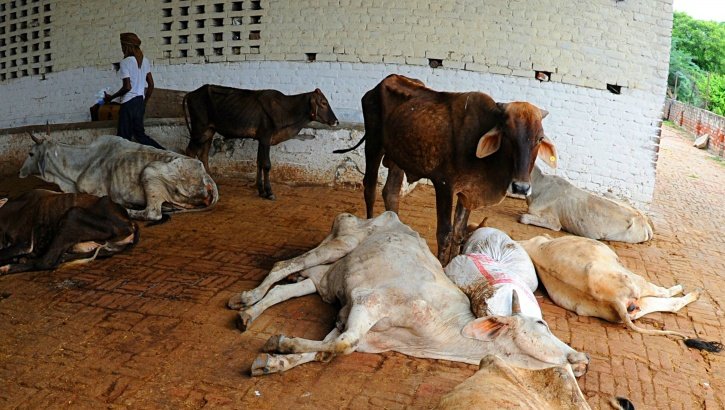 The Gau Seva Ayog however has refuted his claims, saying the blame cannot be pinned on them.
"We have found irregularities in the functioning of the Gauhala and thus the grants were suspended. But government grant is not the only source of income for running a shelter," said AK Panigrahi, the secretary of Chhattisgarh's Gau Seva Ayog.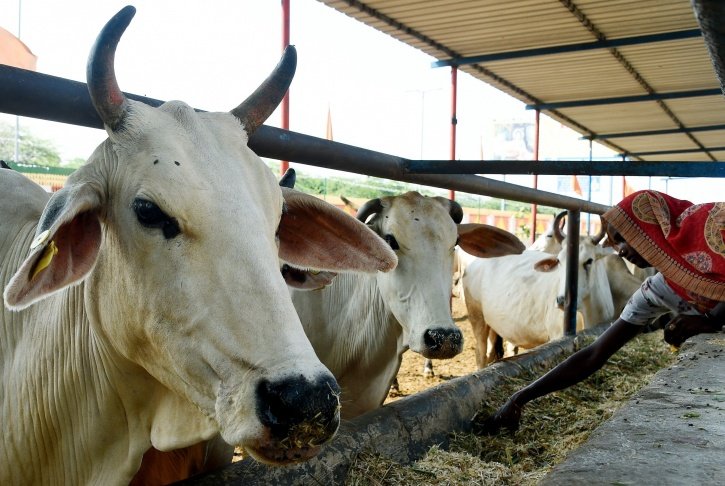 "He (Harish Verma) was arrested on Friday evening after being charged under sections 4 and 6 of Chhattisgarh Agricultural Cattle Preservation act -2004, Section 11 of Prevention of Cruelty to Animals Act 1960 and Section 409 of Indian Penal Code (IPC)," said the police, who are waiting for a formal complaint from the Gau Seva Ayog.
"The Gau Seva Ayog intends to register a case of breach of trust and negligence. We will register an FIR against the leader once the complaint is registered," said Deepanshu Kabra, the inspector general of Durg. 
Currently, there are 115 gaushalas in Chhattisgarh that shelter over 26,000 bovines.
Read the complete story on Hindustan Times.