Inspiration and the drive to live life to the fullest can, more often than not, come from the unlikeliest of places and living beings. In this case, it came in the form of a deaf and blind pupper, named Piglet. Yes, just like Winnie The Pooh's friend. Life can knock you down when you least expect it but only those who have the right kind of determination and will, rise above all, just like this cute little fluffer.
Piglet is an adorable pastel-coloured puppy who is both 

deaf and blind 

since birth. He used to live with 37 other doggos in a crowded foster home until he was rescued by Melissa Shapiro who became his guardian angel. 
Apart from being deaf and blind, Piglet also suffered from anxiety. That's when Melissa took it upon herself to improve his health and lifestyle. 
Are you wondering why this puppy is pink in colour? Well, there is a reason behind it. 
This adorable Dachshund Chihuahua mix has two dapple colored parents. And dapple to dapple breeding results in a 25% chance of each puppy being "double dapple". This is a rare occurrence that has produced an adorable pink coloured puppy but this condition is also linked to congenital ear and eye defects, which explains why Piglet is blind and deaf. 
Taking care of a disabled puppy was not an easy task but Shapiro wanted to give Piglet a chance, at least for a few months until he would find a forever home. 
Of course, as the days went by, Piglet and Shapiro became inseparable and so Melissa decided to adopt the cutie pie. 
In an interview with the People, Melissa Shapiro said, 
It was quite a decision to make. He is a lot of work and he is like a full-time job, taking care of a little disabled baby. But he's so cute, and we couldn't give him away at that point.
It took him time to adjust but now Piglet lives the life of a prince with 6 other canine friends. 
In an interview Melissa Shapiro said, 
He was so anxious, he was screaming constantly. He would play, then go to sleep, but when he wasn't doing either of those, he was screaming. I couldn't leave the house the first month I had the dog here.  
This is not the end of Piglet's story though. This pupper is now an influencer whose inspiring story is helping kids to overcome their differences and challenges, after a third-grade teacher from Massachusetts came across his story on social media.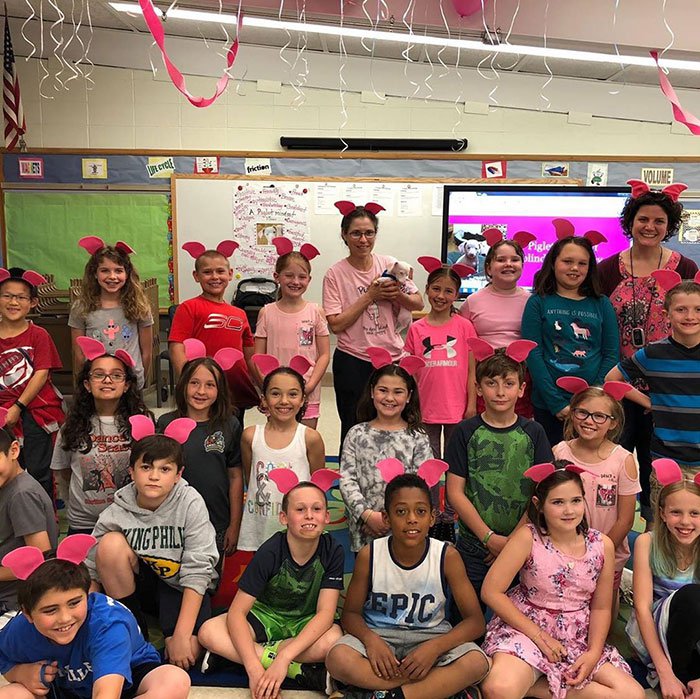 His journey is teaching students the importance of having a positive mindset and to never give up. Melissa wrote on their website, 

Piglet was so inspiring to the children that they decided as a class to use Piglet as their growth mindset role model and face each day in a 'Piglet State of Mind' to grow as students and individuals. When problems arise at home, the children's parents describe their kids asking, 'What would Piglet do?' The students sent beautiful hand-drawn cards with messages to Piglet which left us speechless.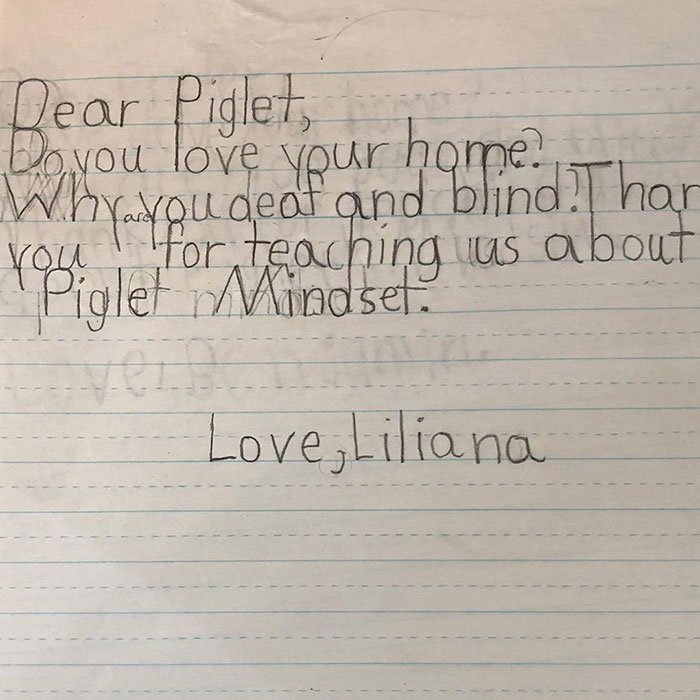 This initiative turned into a full-fledged program that is now being used by other schools around the world. Melissa created the official 

Piglet Mindset Outreach Program

 to teach children across the U.S. how to face challenges and be the best versions of themselves.
Classrooms in Alabama, Connecticut, Japan and Australia have already downloaded the free program from the website and the results have been quite positive. 
He already has a fan following of about 130,000 on Instagram and his story continues to inspire people. He has definitively proven to the world that determination and the right mind set can help anyone achieve anything they desire. 
Even people on social media have praised Piglet and his family for their good deeds. Take a look.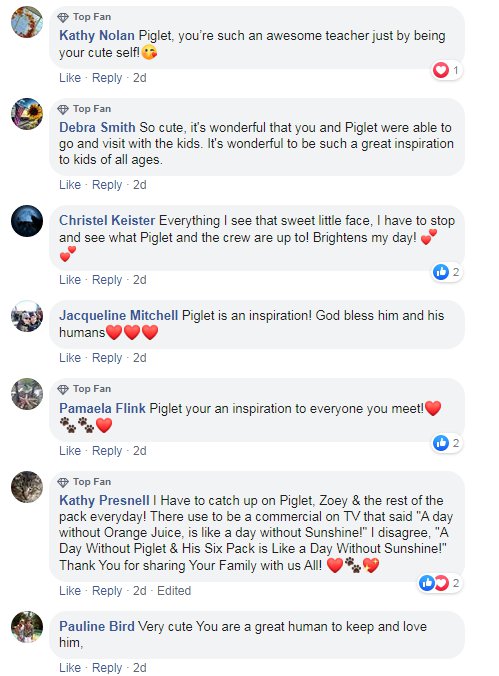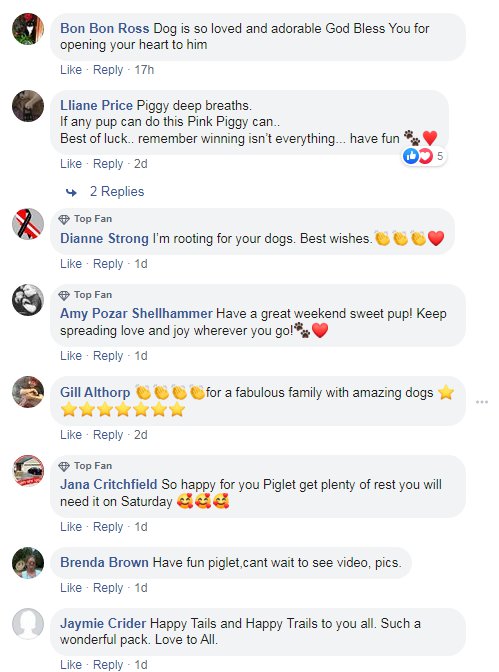 Way to go, Piglet. More power to you and your caring family. Click here to follow him on Instagram.