It's alarming to see the level of callousness and cruelty people can show to animals who can't even express their pain or outrage, let alone defend themselves. 
Some people abuse and mistreat animals for their gain before dumping them, simply because they can. 
Among a slew of animal abuse examples, comes another heart-breaking story of Gajraj, a 63-year-old elephant who's being driven to madness by pain and torture over a period of 50 long years. Ill and badly hurt, he has been chained and abandoned at Yamai Devi temple in Aundh, Satara, seven minutes away from Sri Bhavani Museum, a popular tourist spot.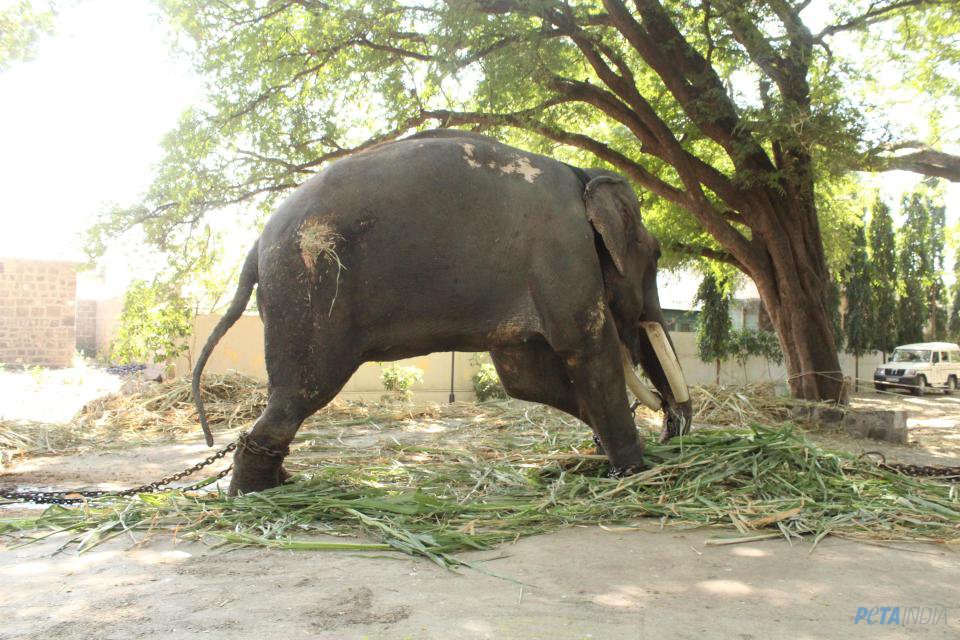 Shackled to the same spot for 50 years, Gajraj's painful reality is labelled as a place of 'serenity and bliss' on tourist websites. The abuse is apparent on his body, painful abscesses cover its hind quarters and elbow due to being chained on hard flooring.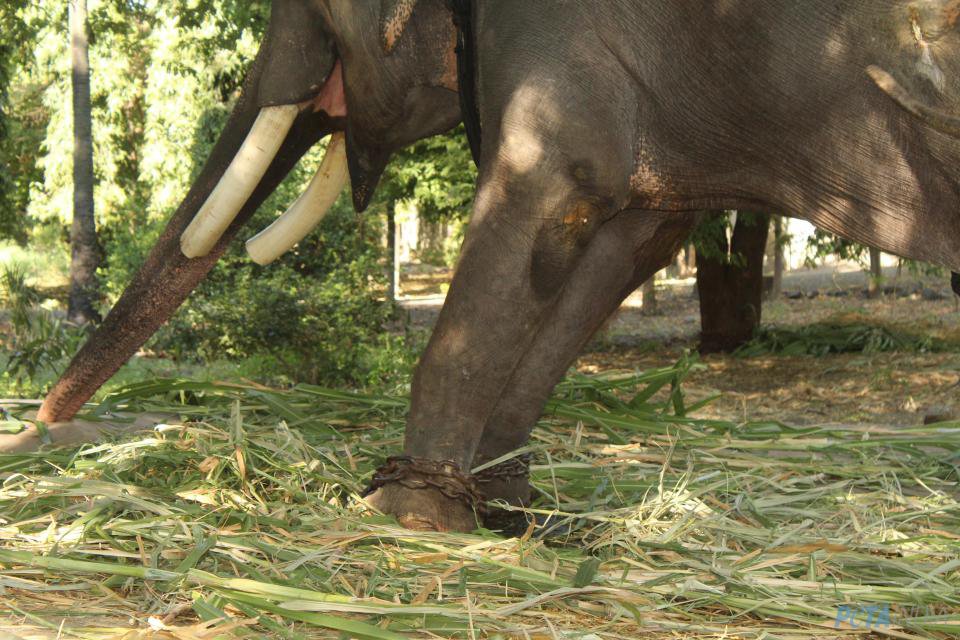 Toenails on all four feet are overgrown and shattered leaving him helplessly hefting his huge weight on one leg to another to cope with the agony. His tusks have been chopped off for sale leaving bloodied stubs in their place.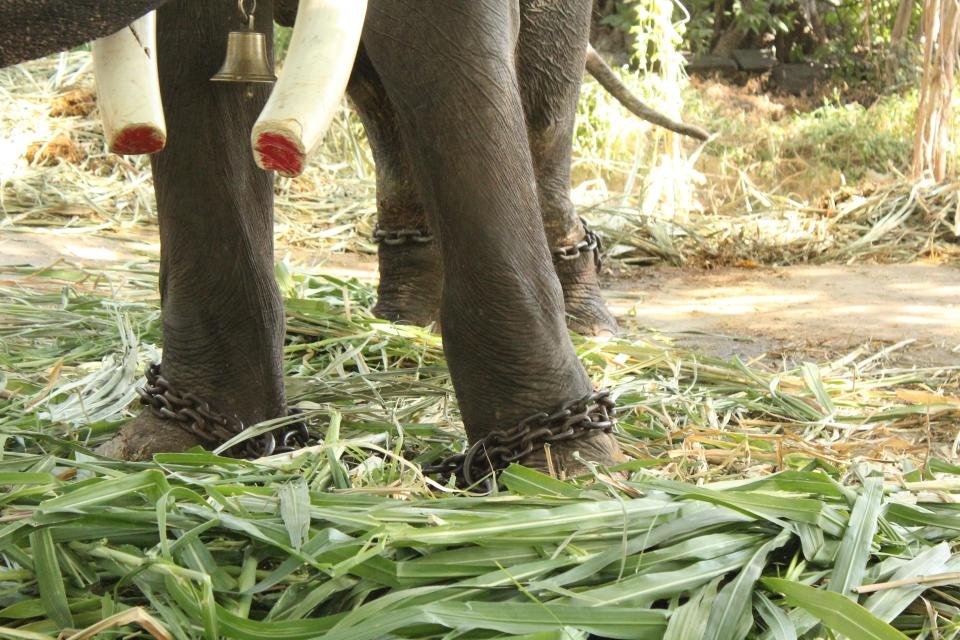 Gajraj has been exhibiting signs of mental anguish by swaying and head-bobbing, reflecting his deteriorating mental state due to constant pain in prolonged captivity and loneliness. He constantly strains at his chains, struggling to free himself and is left with bleeding bruises due to constant chafing on the skin.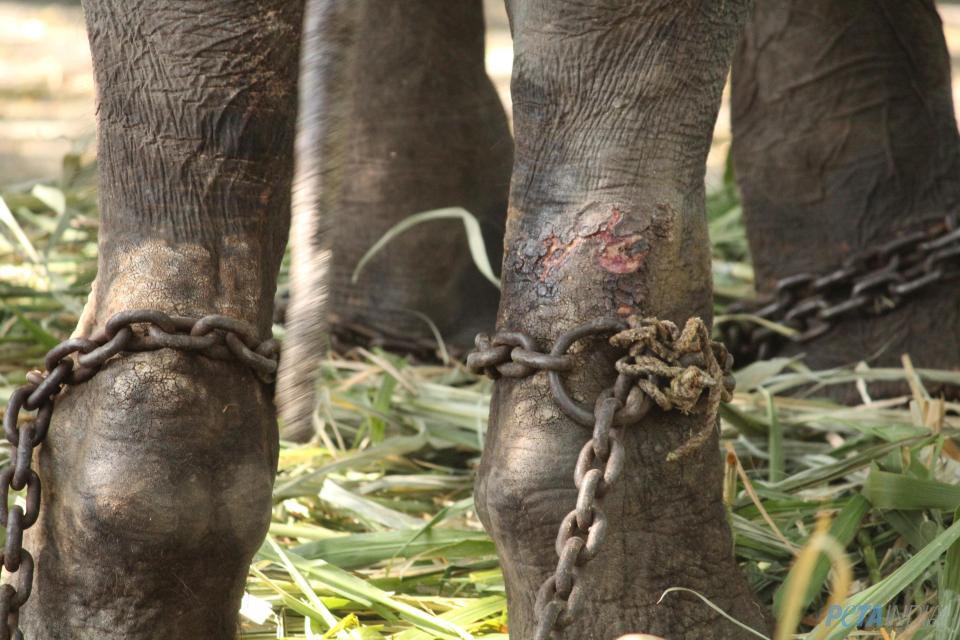 Gajraj was 12 years old when he was taken from his home in Ujjain, Madhya Pradesh and forced through a journey of 800 kilometres to Maharashtra where his hellish ordeal began. He was initially used by his handlers to beg for money and when he fell ill, was dumped at the spot where he has remained for decades. Sweets and leftovers offered by people are his only food and has left him with intestinal disorder. He stands amidst his own faeces and urine, the stench of which hits people even before they are within sight of the hapless creature.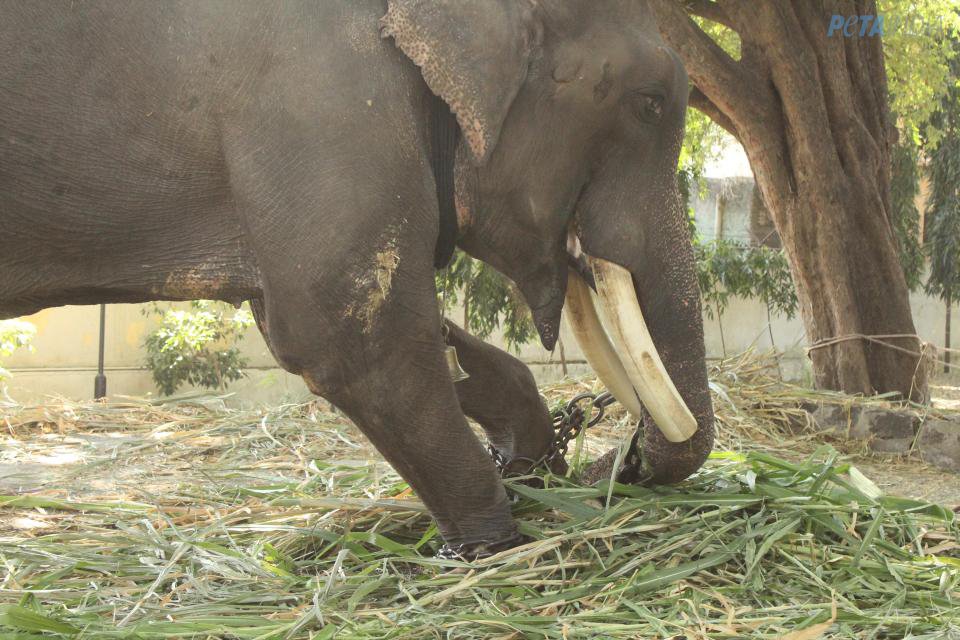 A video released of Gajraj shows his agony and has prompted Save The Asian Elephants CEO Duncan McNair to comment on the video. According to The Sun he says,
"It is very harrowing footage. The video demonstrates classic psychological damage to this hugely intelligent, knowing creature. To be tethered like this is an hourly torture for them.
They hope to engage in talks and bring about new legislation to prevent the abuse of animals, but meanwhile Gajraj's suffering continues every hour and every minute. He is said to be in the custody of Ms Gayatridevi Bhagwantrao Pantpratinidhi. Bollywood celebrities Jacqueline Fernandez and Sunny Leone have urged fans to lend support his cause.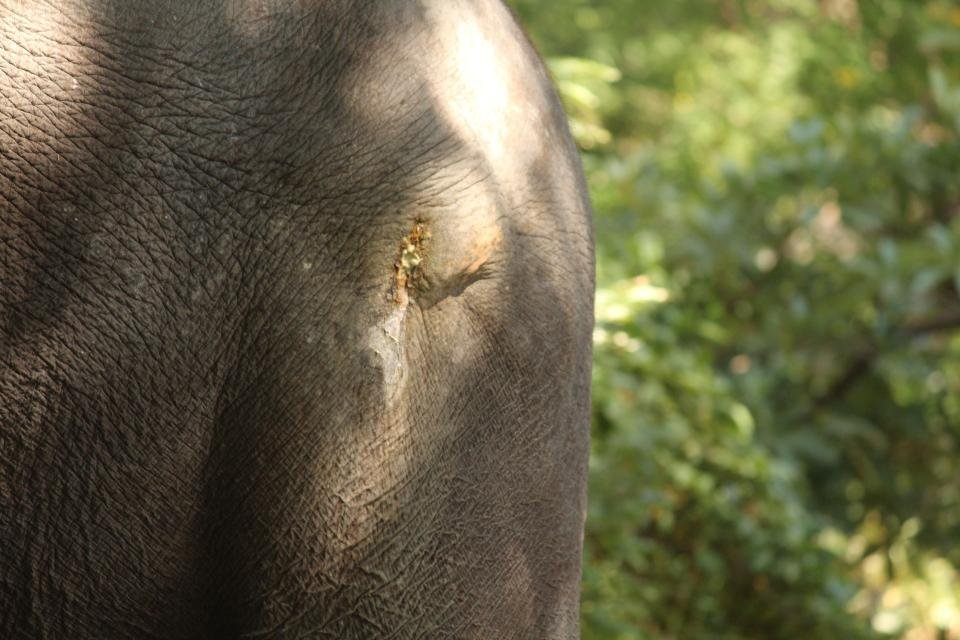 A campaign by PETA aims to persuade the Forest Minister to rescue the elephant and take him to Wildlife SOS's Elephant Conservation and Care Centre in Mathura where he can be treated and given the life he deserves.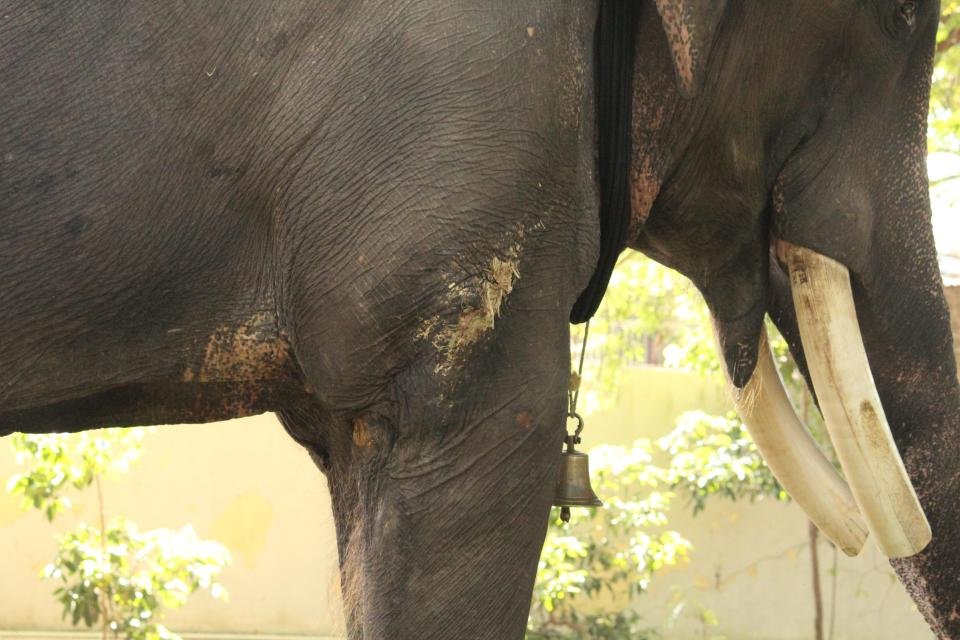 You can help Gajraj and free him of his torment by signing up here for his cause. Spare a few minutes to save a life.