You know what's unbearably painful for any animal lover? Losing a pet that becomes part of their family.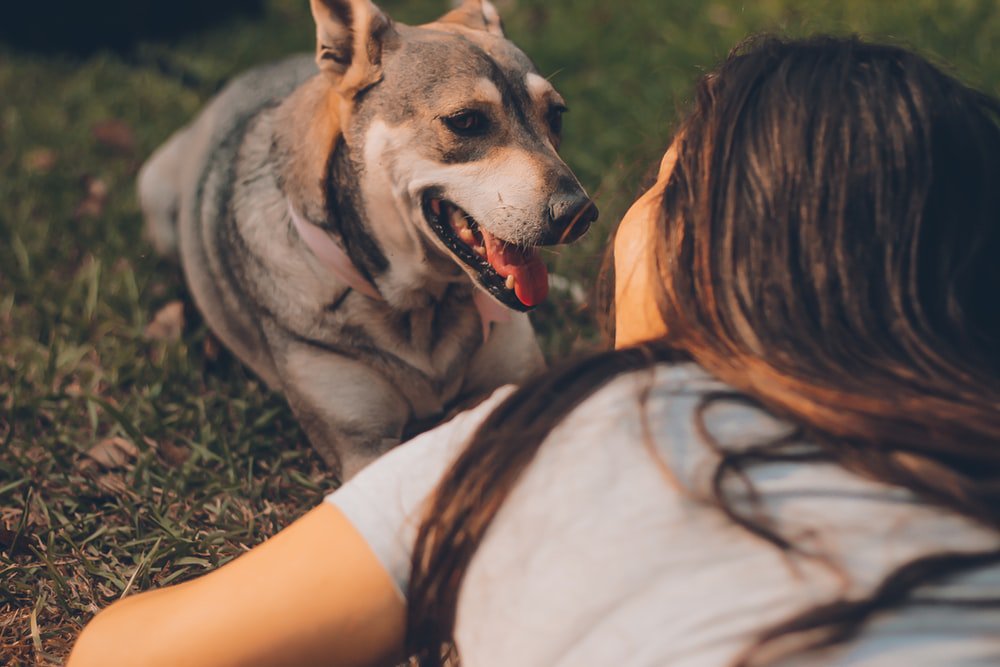 Gregg Favre, a firefighter by profession posted a heart-warming tweet about the loss of his beloved doggo named Bella who he had rescued 11 years ago. In the post, he shares some of the best moments he shared with Bella and we think it is incredibly sweet. 
11 yrs ago I rescued puppy while on duty at an #StL firehouse.

Over the next decade+, we would be inseparable. On adventures, on walks around the neighborhood, or sitting by the fire at home.

She passed away in my arms last night, peacefully, after a resolute fight w/ cancer. pic.twitter.com/R54O9AGP8p

— Gregg Favre (@GreggFavre) May 10, 2019
He also posted a poem that he wrote for Bella and recited to her whenever they went for a walk for the last four months while she was fighting cancer. 
Gregg went on to post a series of tweets explaining the inseparable bond he shared with Bella and how she was one of the best things that happened to him.
We've had dogs in & around our family my whole life.

They are all loved and special in their own ways.

But the bond that Bella and I had together was incredible.

We could communicate with glances and head nods.

My wife would joke that it felt like we were ganging up on her. pic.twitter.com/doMDX2T0ZA

— Gregg Favre (@GreggFavre) May 10, 2019
He tearfully remembers all the great adventures they had together and all the fun walks they went on. He also goes on to say that life changed over the years but their routine remained the same. 
Over the yr we've taken 1000s of walks together – from state parks to national monuments, cathedrals to universities.

As life came crashing against our door –grad school, promotions, loss, injury & sickness– our routine stayed the same.

She was always grounding.

Always loyal. pic.twitter.com/FhnwcBgqcd

— Gregg Favre (@GreggFavre) May 10, 2019
Of course, Gregg is sad but he is always going to cherish the wonderful times he spent with his beloved pet doggo, Bella. 
I could spend weeks posting pictures & telling you stories of how funny, brave & tender she was.

My point to all of this is that love & loss go hand in hand. Bella & I made the most of our time & I hope that in your life, you are cultivating your own brand of joy. pic.twitter.com/mHPitHOcwl

— Gregg Favre (@GreggFavre) May 10, 2019
Bella might have passed away, but she will always be Gregg's favourite. Here's a short clip of a poem that Greg wrote for his pet doggo. This cute video clip will definitely make you shed a tear. 
Finally, if youve come this far in this thread, please watch this short clip.

Since her diagnosis 4 months ago, I've said this poem to Bella on every walk we've taken.

As I held her last night, before she slipped away, I told her once more, "heart to chest."

Goodbye my friend. pic.twitter.com/sWuH4cZtYo

— Gregg Favre (@GreggFavre) May 10, 2019
Other animal lovers could relate to everything that Gregg shared on Twitter so they also stepped in, to share their experiences about how they felt when their pet passed away. 
When my heart dog passed I found comfort in this quote by Mary Carolyn Davies, "A good dog never dies. He always stays. He walks beside you on crisp autumn days when frost is on the fields and winter's drawing near. His head within our hand in his old way." RIP Bella.

— DK (@uoyello) May 10, 2019
My boy casper passed away January of last year. What we thought was only pancreatitis the vets found his stomach full of cancer. There was no hope. I had him from birth until he left this world. 13 years 9 months to the day. He was my best friend. Loosing them is never easy.

— rebecca mccaleb (@beckymccaleb) May 11, 2019
This was my last picture I had with him before I had to let him go. I still miss him with everything in me. But I know he's not in any pain and I did what was right for him no matter the pain it has caused me. pic.twitter.com/spmHGngQOB

— rebecca mccaleb (@beckymccaleb) May 11, 2019
I just lost my best friend on Wednesday, after 14 and a half years. I'm so comforted knowing he will find a friend like yours up there. Hang in there, you're not alone ❤️ pic.twitter.com/ucuQSKz8fJ

— Jenn (@JennOnAir) May 11, 2019
Your tweet really struck a chord with me – lost my best friend last Thursday week. It's still so unimaginable, so desperately sad. Hope they're all frolicking over the rainbow bridge – and hope you're holding up. So sorry for your loss pic.twitter.com/wWXGMJ20dX

— Juliette Bretan (@JCBretan) May 12, 2019
I am so sorry. I lost my dog Elvis last year after 14 years of loving him and him bringing countless hours of joy to our family. It HURTS. Sending a comforting hug 🤗 and sympathy. pic.twitter.com/0ZDWxVAIMS

— Marysays (@maryiz) May 11, 2019
Thanks Gregg for reminding us that our pets will always have a special place in our heart. RIP Bella!