All of us have had our fair share of weird classmates back in school, but the students of government primary school Vengalampalli in Peapully mandal, in Andhra Pradesh are here to take the prize. 
These students have found a new classmate; and she is a female langur. For the past 12 days, she has been regularly attending classes with the students, and even the staff have started to accept her as a part of their own.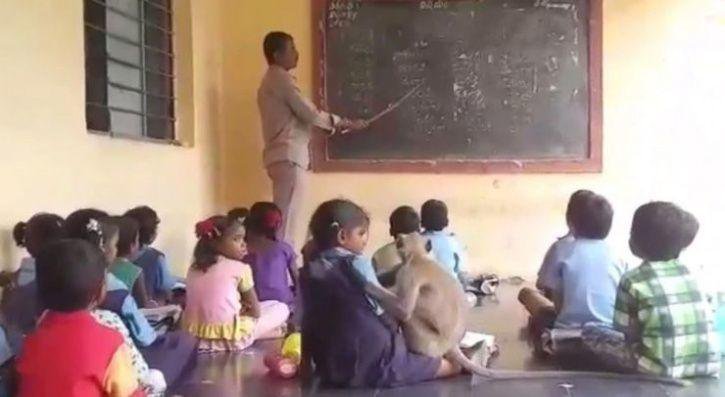 The langur, who has been named 'Lakshmi' by the students, is an ideal student– well-behaved, obedient and disciplined, who pays heed to the school rules. The headmaster has reportedly said, 
In the morning Lakshmi attends the assembly prayers, then she attends the classes, has lunch with the students, and plays with them after classes.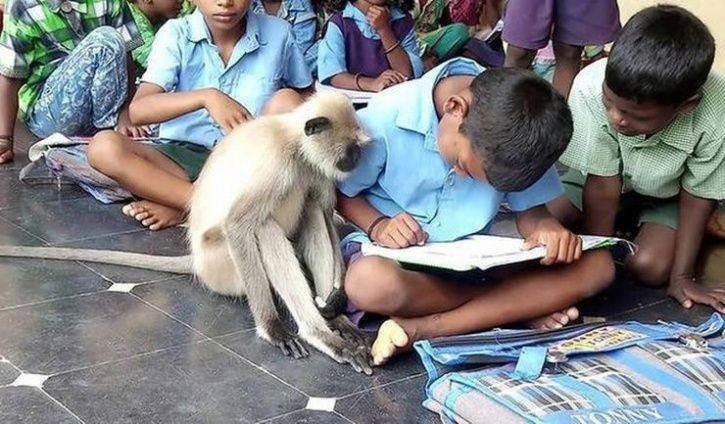 The students were initially very distracted by Lakshmi's presence, so much so that the teacher had to close the doors and windows to avoid any other disruptions. But Lakshmi still managed to peek through the doors and listen in to lectures. Lakshmi is also on a strict diet of fruit, given to her by the school staff. She has a dozen bananas daily.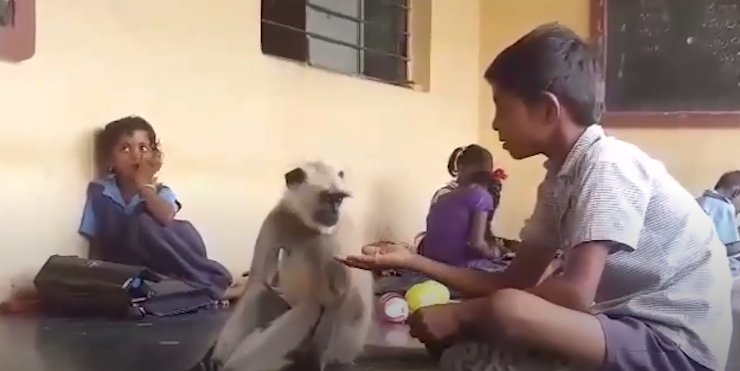 Lakshmi's presence has only seemed to help the school, as the headmaster has reported 100% attendance ever since she has started attending classes. The headmaster is of the faith that if the animal does not interfere with the student's education and studies, there is no harm in having them around.