Known to be a wildlife enthusiast, BJP MP Maneka Gandhi once again set a fine example when she came to the rescue of an injured monkey lying on the roadside in central Delhi.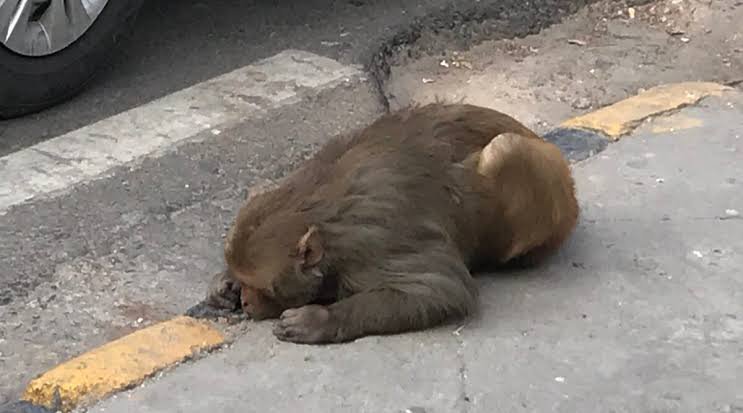 This happened after a journalist, Bharti Jain, tagged Gandhi in a twitter post about the injured animal asking for an NGO or activist to come forward for help. 
On her part, Maneka Gandhi didn't spare a single minute to take action and wrote this in response.  
Thank you for tagging me. I'm sending a car right now to have him sent to Sanjay Gandhi Animal Care Centre for treatment. The car will be there in a few minutes. https://t.co/x5JxM0RaOl

— Maneka Sanjay Gandhi (@Manekagandhibjp) November 18, 2019
Later, Bharti updated netizens about the situation, claiming that the monkey has indeed been picked up and taken to Sanjay Gandhi Animal Care Centre. 
Upon seeing this, netizens lauded Gandhi for her swift and quick response. 
Fantastic!! Thank you so much!! Bless that monkey, and you for your kindness👍👍

— C Montgomery Burns (@CMontgomeryBur5) November 19, 2019
Manekaji cares a lot for animals. She reacted immediately….

— SubText (@lalitadvani) November 19, 2019
Thanks mam for your update , since yesterday pic of monkey was in back of my mind , good to know about recovery

— Balkrishan sharma (@Krrishsonmarg) November 19, 2019
If Social media is a true revolution of 21st C, I would say it's for this very reason. The world is coming together for the good cause, upholding humanity irrespective of personal gains. I wish to see this more and more and eventually we starting moving towards a selfless society

— Jyothi Ganesh | ಜ್ಯೋತಿ ಗಣೇಶ್ (@tweeganesh) November 19, 2019
Loved the gesture. God bless you a long life.

— Rananjay Singh (@merijabaan) November 19, 2019
Maneka Gandhi started the organization People For Animals in 1992 and it has gone on to become the country's largest animal welfare/rights unit.