Here is yet another story that is going to make you wonder what humanity has come to, and if we are actually regressing into the beasts that we once were. 
A video, reportedly from Haryana's Jind district, has gone viral, and it will sure make you seethe with rage. The video shows some "men" beating, torturing and eventually strangling a stray horse to its death. The horse struggled violently as he was pulled with strings from multiple directions, and eventually died (read murdered).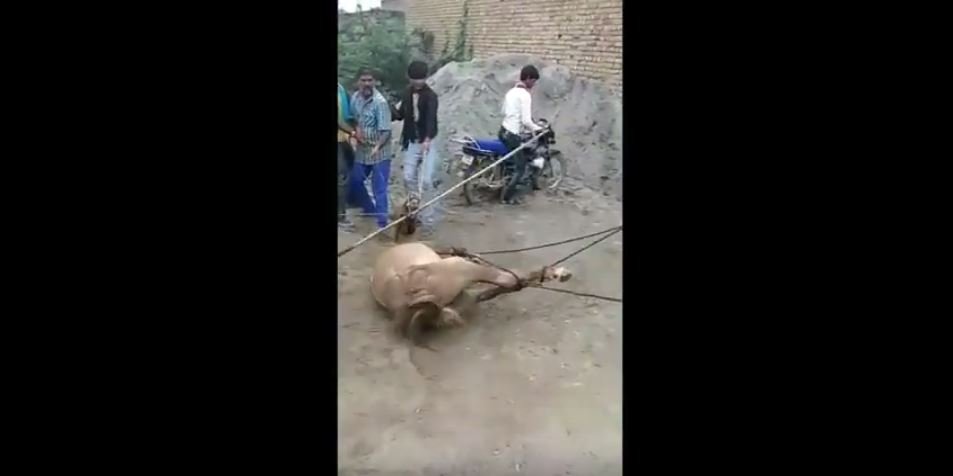 According to reports, there were local police personnel and a few journalists who were present at the spot as the men tortured the "mad" horse who was attacking public and damaging property. 
The Hindustan Times report says when police was asked if there was no other way to control the horse other than strangling it with ropes and sticks, the officer said, 
"Aap aa jate aur control kar lete. (You should have come and controlled it)."
Reports say that ten people have been booked for the act after district administration ordered a probe into the matter.
The video has been uploaded on Youtube; watch if you can stomach it.
According to the Tribune India, Deputy Commissioner Amit Khatri said Jind SP had been asked to book all, including the police personnel who saw the horse being killed. "It is a shocking incident. We have accessed a video detailing the presence of police personnel and others seen killing the horse. We will identify the culprits and ensure legal action," he said.
The body of the horse has been sent for post-mortem and the autopsy report is awaited. Police has said that they will take serious action if autopsy finds cruelty as reason for the death.