Too many cases of animal cruelty have been coming to light these days and yet, there are no substantial laws to punish the perpetrators. 
19-year-old Nancy Kadarikota was in for a shock when a man revealed that he wanted to eat the kittens she had put up for adoption.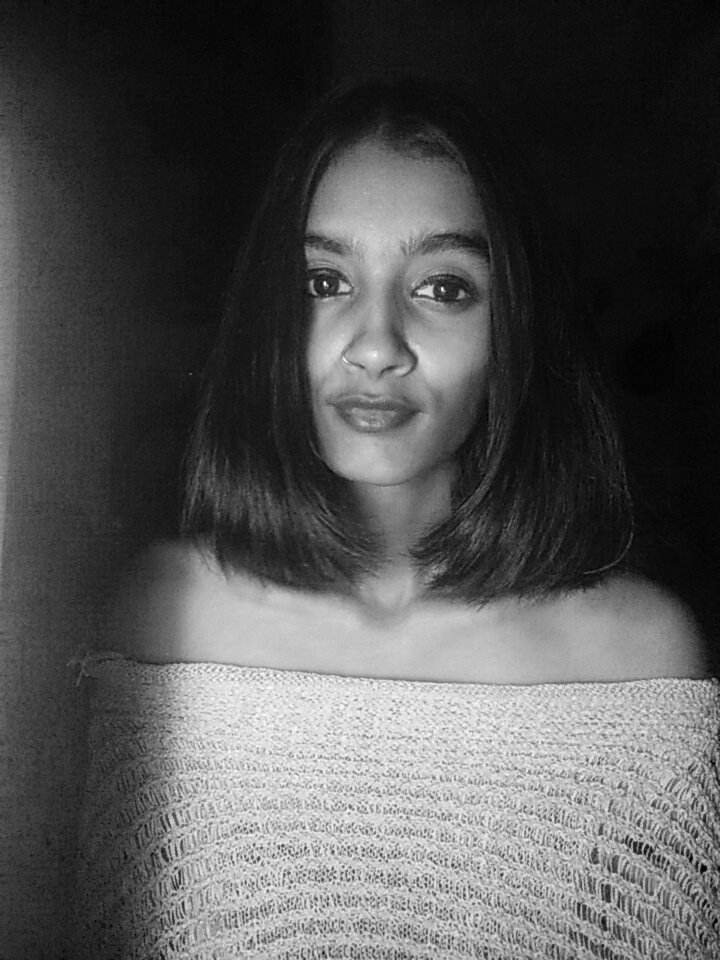 Nancy, a resident of Ghatkopar East, Mumbai, found five little kittens behind her building and took them in. Since she already has two cats, she decided to find a home for them.
Soon, she put up the foster post on various social media pages.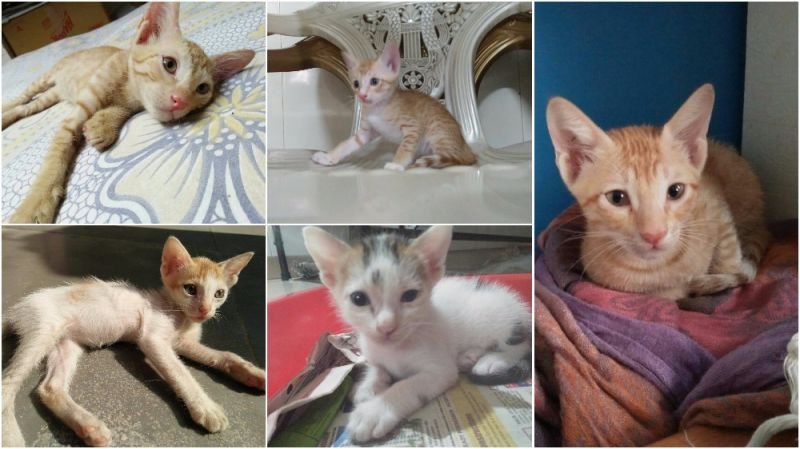 While many people showed interest in adopting the kittens, a couple of them also took the kittens home only to return them later.
A man named Kevin Dsouza also pinged her showing interest in adopting two of the kittens.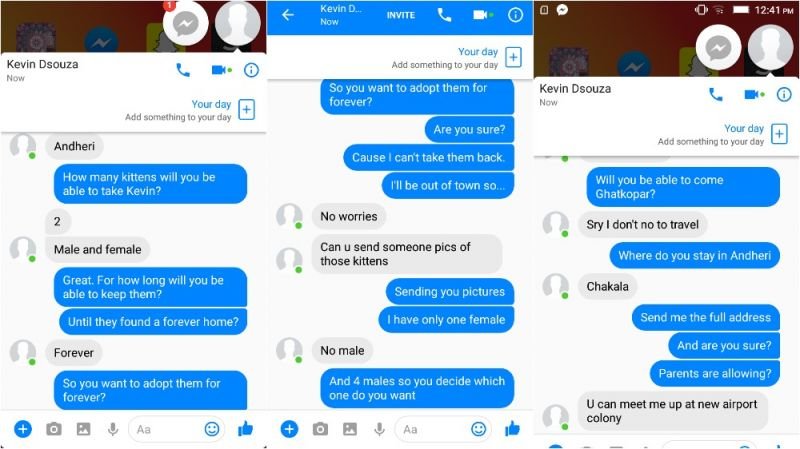 Kevin texted her saying he wanted a male and a female cat. After sending him pictures of the cat, Nancy asked him to ensure that he won't be returning the cats to her.
But Nancy had her heart in her mouth when Kevin revealed what he really intended to do with the innocent kittens. He said:
"I'll kill them don't worry. My neighbour is a Madrasi, he loves cat meat."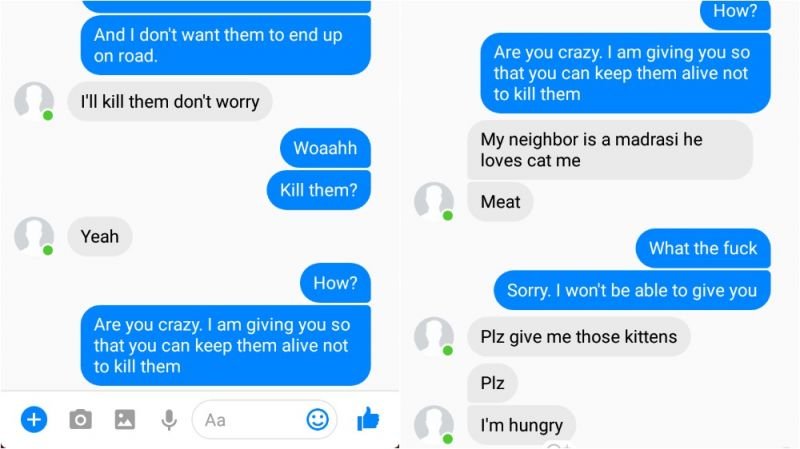 Nancy was taken aback and posted the conversation on Facebook. The man, angered by her move, blocked her. 
After seeing Nancy's post, another person made a shocking revelation that the same man had offered to take care of her German Shepherd Dogs while she was out of the town.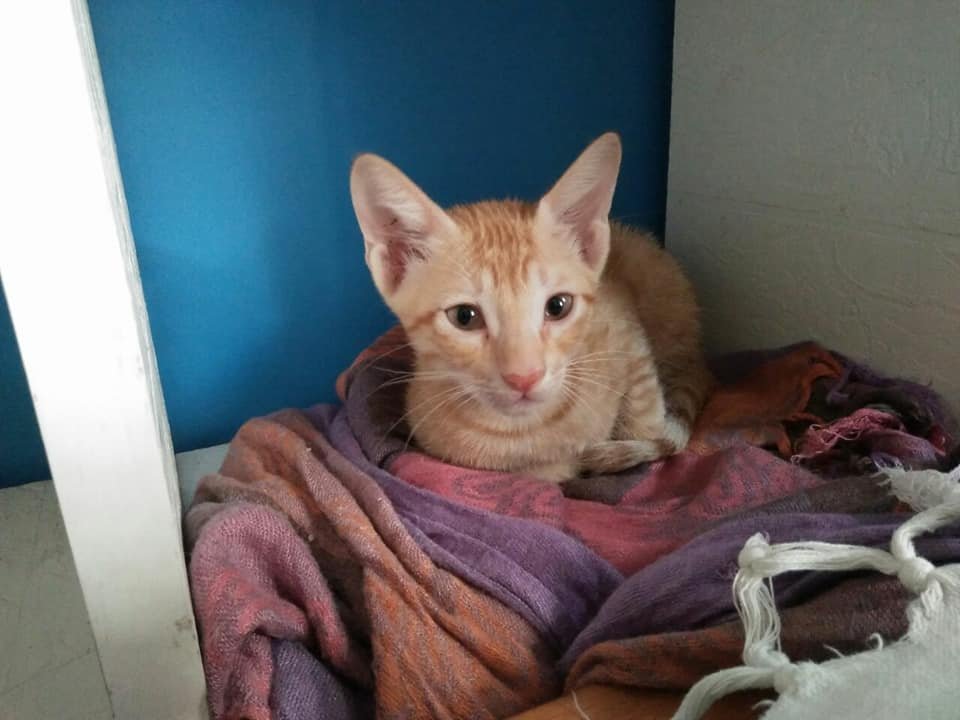 While the authenticity of the account remains to be determined yet, it's extremely sad that we live in a society where some people don't put a value on the life of animals.