Since time immemorial, humans have exploited animals for their own amusement. But the cruelty meted out to a tiger in a Pattaya zoo is the epitome of evil and selfishness.    
The wild animal in captivity was repeatedly poked to make it roar while the tourists posed with it for pictures.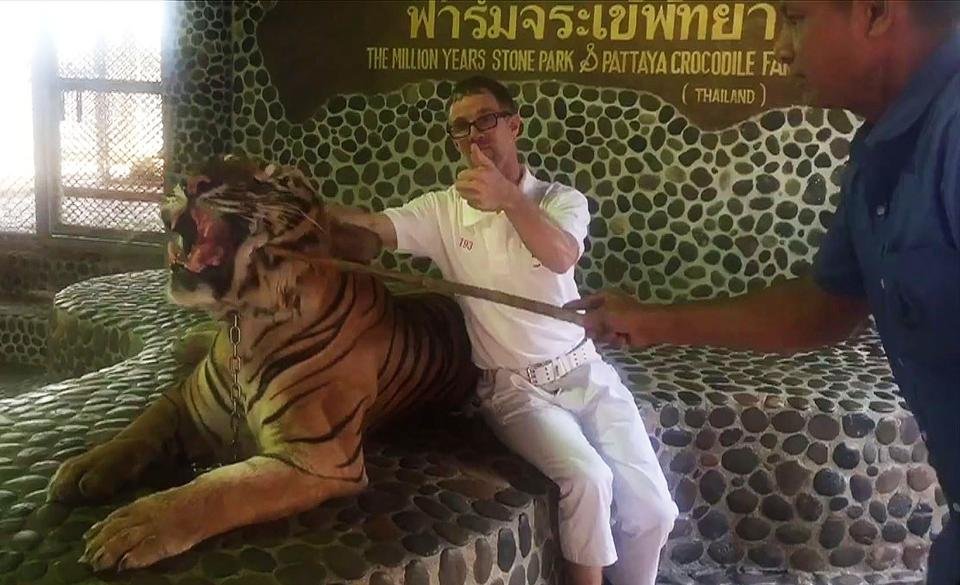 This act of torture came to the fore after a video clip went viral on Facebook showing the staff at The Million Years Stone Park and Pattaya Crocodile Farm poking the helpless predator on its face and legs with a wooden stick.
Edwin Wiek, the founder of Wildlife Friends Foundation Thailand, filmed the video and posted it on Facebook. He wrote:
This tiger gets poked all day, hundreds of times a day so it will roar for the picture with tourists. 
You can watch the clip here:
A spokesperson for the zoo has told AFP that the tiger attendant had been transferred to another job after the incident.