An FRO [forest range officer] in NTR has sighted a black panther on Monday. 
In one of the photographs, the panther is seen fiercely looking into the camera lens and the second one captured the panther on a large, moss-laden tree branch.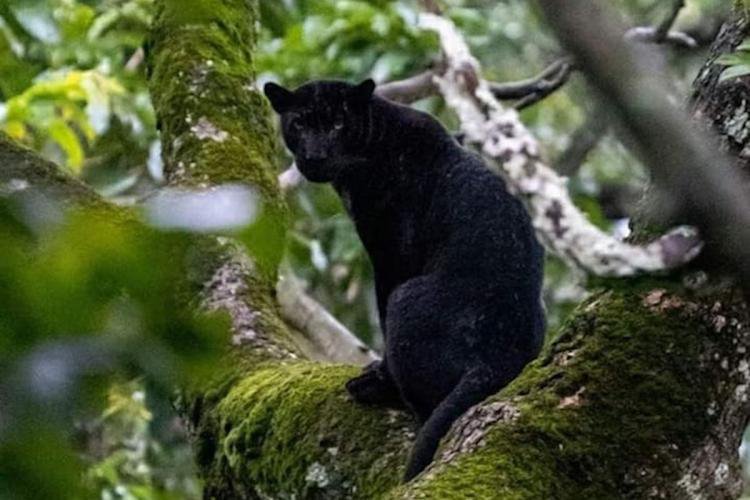 Well-known wildlife photographer, Shaaz Jung has taken credit for the viral pictures that have taken the internet by surprise. 
Honestly, one look at these mesmerising pictures, and I was instantly reminded of the tales of Mowgli along with his wise black panther pal Bagheera. 
I am not sure of the photographs of the black panther in the viral social media posts and the one spotted on Monday are one and the same. 
Netizens were pleasantly surprised to witness their childhood imagination of Bagheera coming alive through these viral pictures: 
Picture and Feature Image Credit: Shaaz Jung